Not Virat Kohli or Rohit Sharma, but according to Gautam Gambhir it will be Shreyas Iyer whose performance could define the result of the upcoming World Cup 2023 final against Australia.
20 years after the loss in the 2003 World Cup final in Johannesburg, India, who avenged their 2019 semis loss to New Zealand a couple of days ago, will now look to avenge their 2003 final loss to Australia. Rohit Sharma and Pat Cummins' teams will go head to head on Sunday at the gigantic, enormous Narendra Modi stadium in Ahmedabad, which will be packed with 130,000 fans, most of them wearing the India blue.
Virat Kohli is the leading run-scorer in the tournament so far, and Rohit Sharma at 5th, but for Gautam Gambhir, it would be the battle between Shreyas Iyer and Australia's spinners, Adam Zampa and Glenn Maxwell, that could set the tone for India.
Shreyas Iyer is the biggest game changer for me: Gautam Gambhir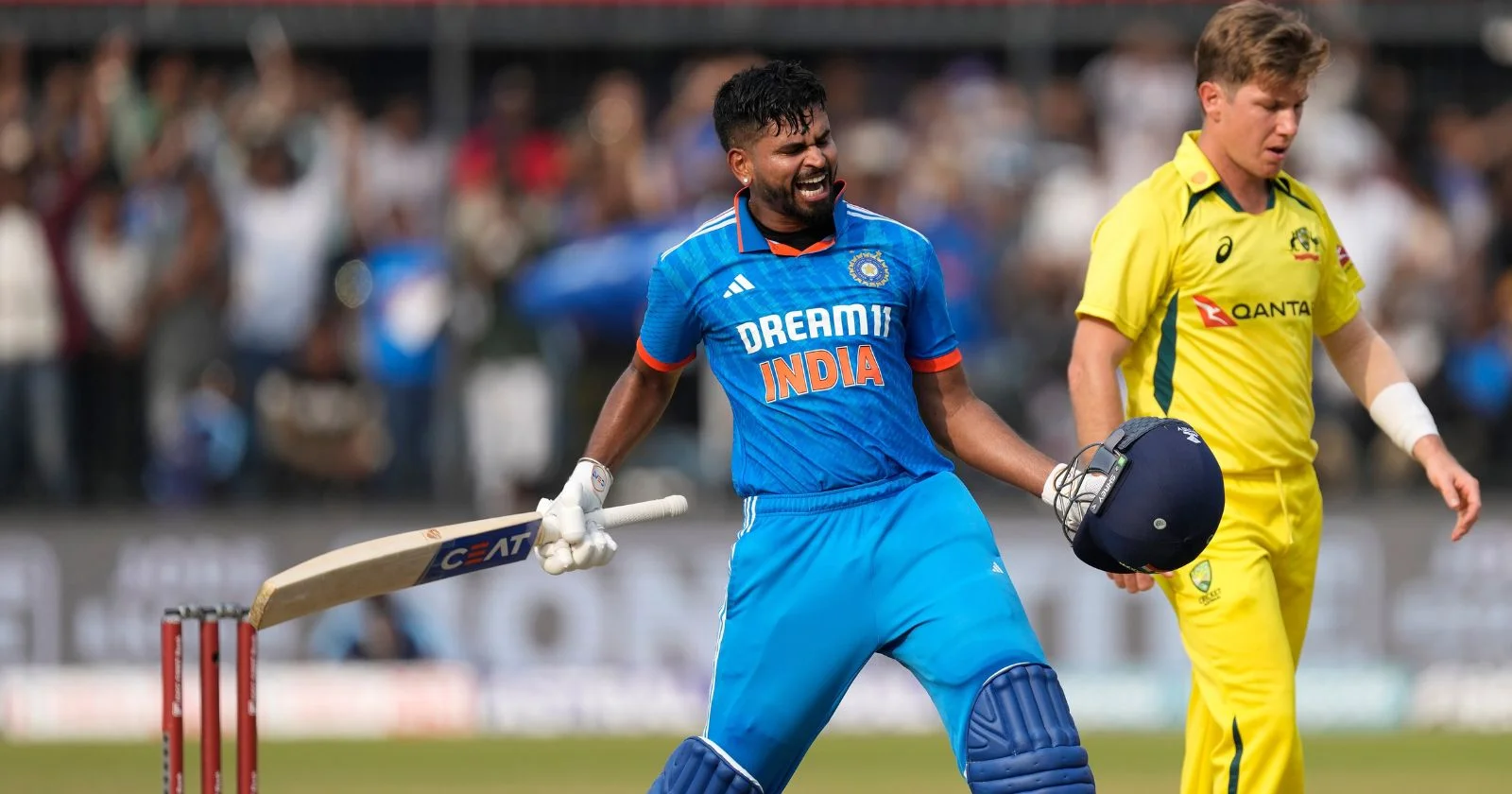 After a low start to his campaign, Iyer has rocked up brilliantly in recent matches with 4 consecutive fifty-plus scores with the last two being centuries. Under the shadow of Rohit and Kohli, Iyer has scored 526 runs at an average of 75 and a strike rate of 113 – simply outstanding numbers for a middle-order batsman.
Iyer has lived up to his reputation of being a spin basher and has been utterly disdainful against spinners in this tournament. This led to Gautam Gambhir saying that Iyer would be the key player for India and his battle with Zampa and Maxwell in the middle overs could very well tilt the game in either team's favor.
"Shreyas Iyer is the biggest game changer for me in this World Cup. He was injured and had to fight for his place, and to score a century in 70 balls in the knockout is simply outstanding. He'll be the key for India in the final when Maxwell and Zampa bowl," Gautam Gambhir said on Star Sports.
In 9 innings, Iyer has been dismissed by a spinner only once. He has cracked 229 runs against spinners in the World Cup at a strike rate of 102.