Every young, aspiring cricket player's desire is to represent his country on the international circuit, and for some, that dream is never far from the surface but never quite attainable. The tale of singer-actor Harrdy Sandhu, who was on the verge of representing India in the 2006 ICC U-19 Cricket World Cup, is one such tale that is often overlooked.
Known for his popular songs and acting abilities, Harrdy Sandhu had a bright future in cricket. He was a fast bowler who played age-group cricket for Punjab and India Under-19 in 2005. His ambition of wearing the Indian shirt in the U-19 World Cup was almost here.
Harrdy Sandhu recently discussed his reasons for skipping the event in an interesting podcast episode titled "Figuring Out With Raj Shamani." The influence of former India fast bowler Venkatesh Prasad, who was the team's head coach at the time, was one of the main reasons Sandhu was not selected. There had been talk of a potential misunderstanding between Sandhu and Prasad, he said, but he was eager to clarify.
The identification of a concealed injury was a major turn in Sandhu's tale. It came out that during an age-group Punjab vs. Tamil Nadu encounter in Chennai, Sandhu had broken his back due to stress. The fact that Sandhu hadn't told the Indian U-19 team management about his ailment before playing his team's lone game is what makes this news startling.
Sandhu played only once for the Indian U-19 squad, which was in Bengaluru for a three-day match against England U-19. Against players like Ambati Rayudu, Robin Uthappa, Shikhar Dhawan, and Manoj Tiwary, an injured Sandhu was unable to have a major influence. Sandhu was forced to leave the game because his injury was becoming worse.
Sandhu's recovery from his back ailment took about a year. In December, he played three Ranji Trophy matches for Punjab, marking his return. He had still another challenge, however, when after his third and last game as a representative cricketer against Baroda, he became ill with chickenpox. Due to this setback, Sandhu had to work quickly to become well again in order to attend a U-19 training camp in Pune.
Looking back, Sandhu thought he had done a very good job at the U-19 World Cup preparation camp. In the first game, he bowled 10 overs, 3–4 maidens, 33–35 runs, and five vital wickets, including Rohit Sharma, Cheteshwar Pujara, and Ravindra Jadeja. His stats were excellent. But his name was mysteriously absent from the final roster.
The fact that Sandhu didn't bowl in the third game and was rested for the second match only served to further shroud the situation in uncertainty. Even among the reserves, his name was nowhere to be discovered. Confusion increased when it seemed that the selectors had chosen an off-spinner rather than Sandhu.
When Harrdy Sandhu Failed To Play For India Even After Picking Rohit Sharma's Wicket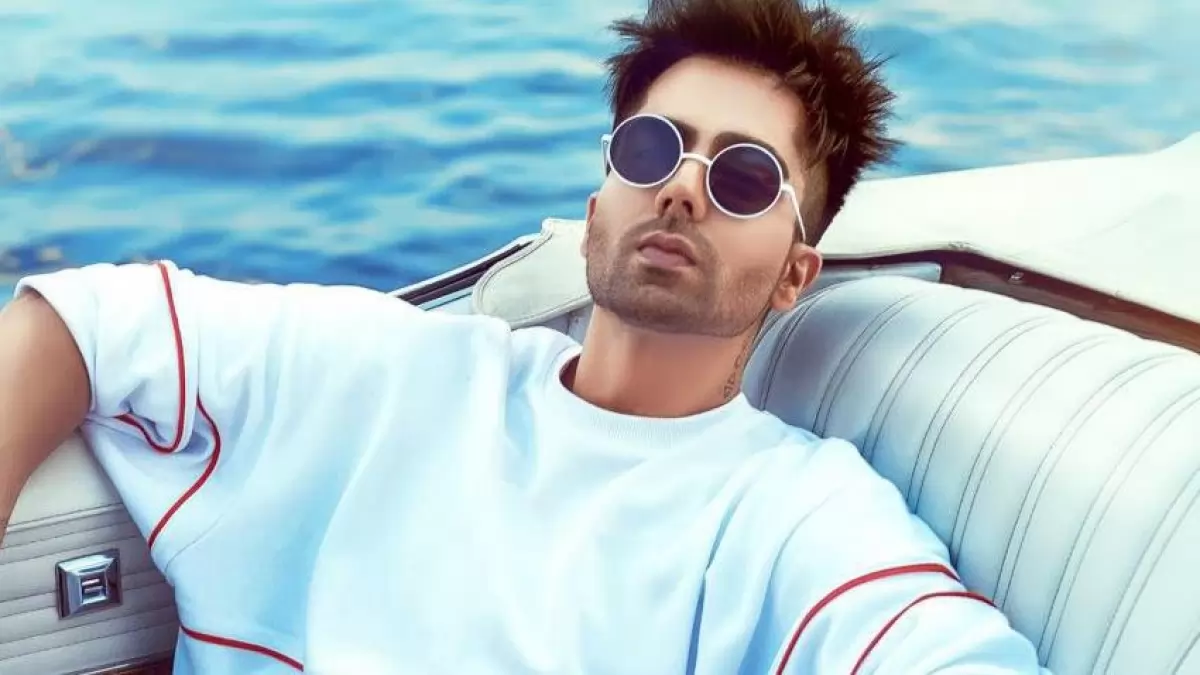 Sandhu described an event that could have had a role in his exclusion. Using the moniker "Venky," he yelled out to teammate Rahul Sharma on the third day of a match. But the coach, Venkatesh Prasad, answered, which could have caused a misunderstanding. Sandhu believed that his exclusion from the team may have been related to this event.
He said:
"I was among
the top 2-3 [U-19] performers in bowling that year. Venkatesh Prasad was the coach of the Indian team. The selectors were Pravin Amre, Dilip Vengsarkar and one more person. They had selected 30 players with an intention of finalizing the squad from the top performers across three matches during the camp," Sandhu informed Shamani.
I played the
first match – 10 overs, 3-4 maidens, 33-35 runs [and picked] five wickets. I got Rohit Sharma out. I got Cheteshwar Pujara out. I got Ravindra Jadeja out. And then Pinal Shah and Yo Mahesh.
We were batting
on the third day. It was my turn to bat and I had asked Rahul Sharma [former India and Punjab spinner] for a bat. Rahul's nickname was Venky. And Venkatesh Prasad was our coach. He was sitting in front. I shouted 'Venky' [to Rahul]. I had called Rahul but [a shocked] Venkatesh Prasad was looking at me. [Maybe] I think he took offence and zeroed in on the same squad [which had played the last two U-19 tournaments]."
Sahi bol raha hai? pic.twitter.com/QJInjQMrdA

— Sunil the Cricketer (@1sInto2s) October 28, 2023