Former India and current Chennai Super Kings (CSK) captain MS Dhoni is enjoying his break from the game after the conclusion of the 2023 edition of the Indian Premier League. Dhoni lives a private life in Ranchi.
The legendary cricketer doesn't use social media and likes to stay away from all the limelight. Therefore, the fans have to wait for months to glimpse the legendary cricketer, who is seen once a year during the Indian Premier League.
Fans Are Comparing MS Dhoni To Ranveer Singh
After IPL 2023 Final, fans got a glimpse of Dhoni for the first time after a picture of him went viral on the internet.
In the latest picture, MS Dhoni can be seen posing with his brother and friends. He has once again grown a white beard and seems to be enjoying the farm life. However, more than his picture, it is his dress code that has grabbed all the limelight this time.
Check out the picture: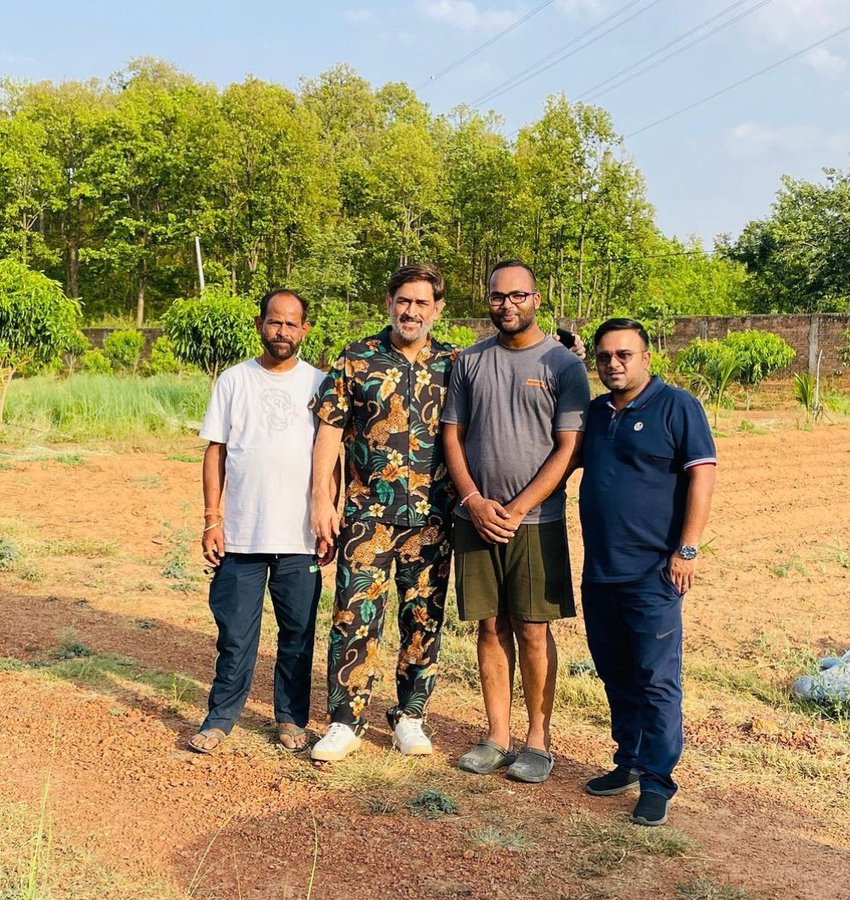 From hilarious memes to jokes, fans flooded the picture with different reactions to it. Many stated that the legendary skipper has taken fashion tips from Bollywood actor Ranveer Singh as he was seen wearing a colorful night suit in the pic.
Check out some of the reactions to the picture: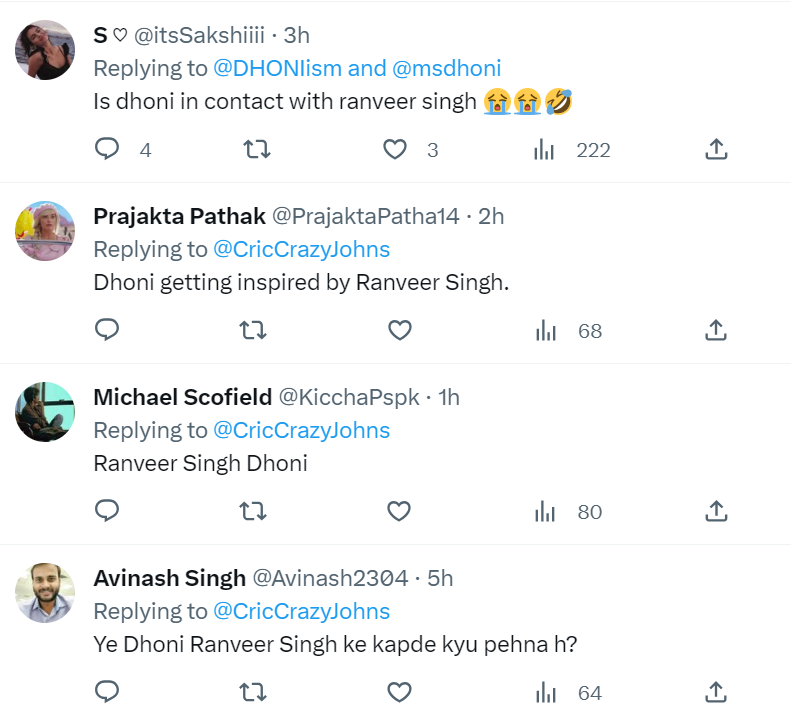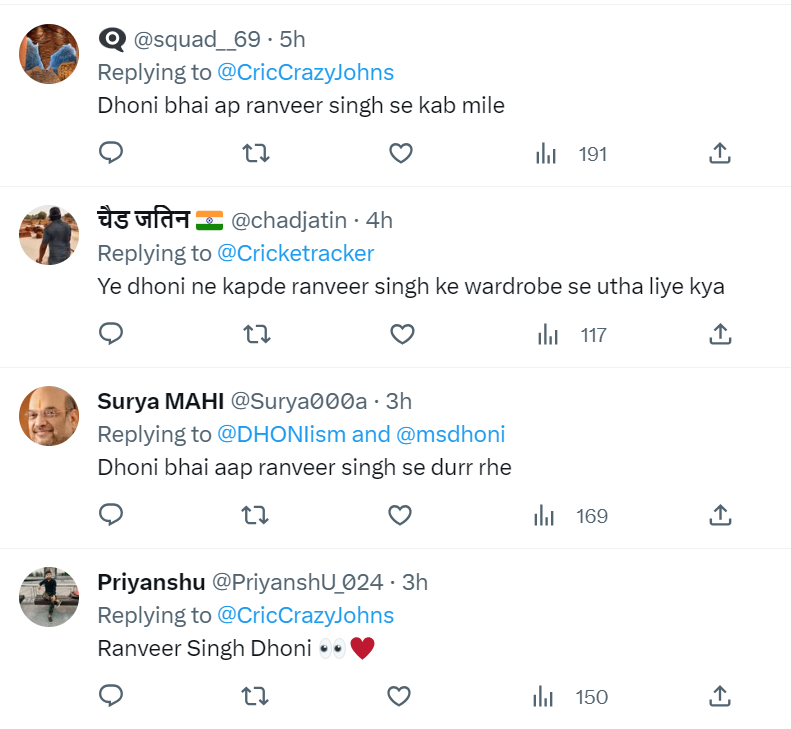 Dhoni will continue to rest until he makes his on-field return in IPL 2024. There were a lot of speculations regarding his retirement from the IPL, however, after CSK's win in IPL 2023 final, Dhoni seemingly confirmed that he will take part in the 2024 edition of the IPL as well. He said:
Harsha Bhogle: We meet again. We meet again like we so often do after these title wins. Should I ask you something or are you going to tell me something anyway?
MS Dhoni: It's better if you ask and then I reply.
Harsha Bhogle: I asked you when you last won a trophy, about the legacy you leave behind in CSK. You said 'I haven't left it behind yet.
MS Dhoni: "Looking for an answer? Circumstantially if you see, this is the best time to announce my retirement. But the amount of love and affection I have been shown wherever I have been this year, the easy thing would be for me to say "Thank you very much", but the tough thing for me is to work hard for another 9 months and come back and play at least 1 more season of IPL. A lot depends on the body, I have 6-7 months to decide. It will be more like a gift from my side, it's not easy for me but that's a gift. The way they've shown their love and affection, I think that's something I need to do for them,"