In a stunning turn of events at the ICC Cricket World Cup 2023, Pakistan faced an unexpected and humiliating exit from the group stages. With just four wins out of nine games, the cricketing world was left astounded by the underperformance of a team known for its cricketing prowess.
Central to the criticisms surrounding Pakistan's performance was the role of Babar Azam, the captain, who failed to secure any trophies after leading the team in five multinational tournaments. The weight of expectations coupled with the lack of silverware intensified the pressure on Azam.
Acknowledging the mounting criticism, Babar Azam took the decisive step of resigning from captaincy across all formats. This marked a significant shift in the leadership dynamics of Pakistan cricket.
Following Azam's departure, the Pakistan Cricket Board (PCB) swiftly appointed Shaheen Shah Afridi as the T20I captain and Shan Masood as the test captain. The unexpected nature of these appointments prompted discussions and raised eyebrows within the cricketing community.
Shahid Afridi, a former captain of the Pakistan cricket team and the father-in-law of the newly appointed T20I captain Shaheen Afridi, has now shed light on the captaincy change. In an exclusive interview with SAMAA TV, Afridi revealed intriguing details about his conversations with key decision-makers.
Afridi disclosed that he had consistently advocated for Babar Azam to continue as the red-ball captain. He shared his views with the Prime Minister during a cricket-related discussion where he emphasised the importance of continuity in Test cricket.
Shahid Afridi breaks silence on Shaheen Shah Afridi becoming Pakistan's T20I captain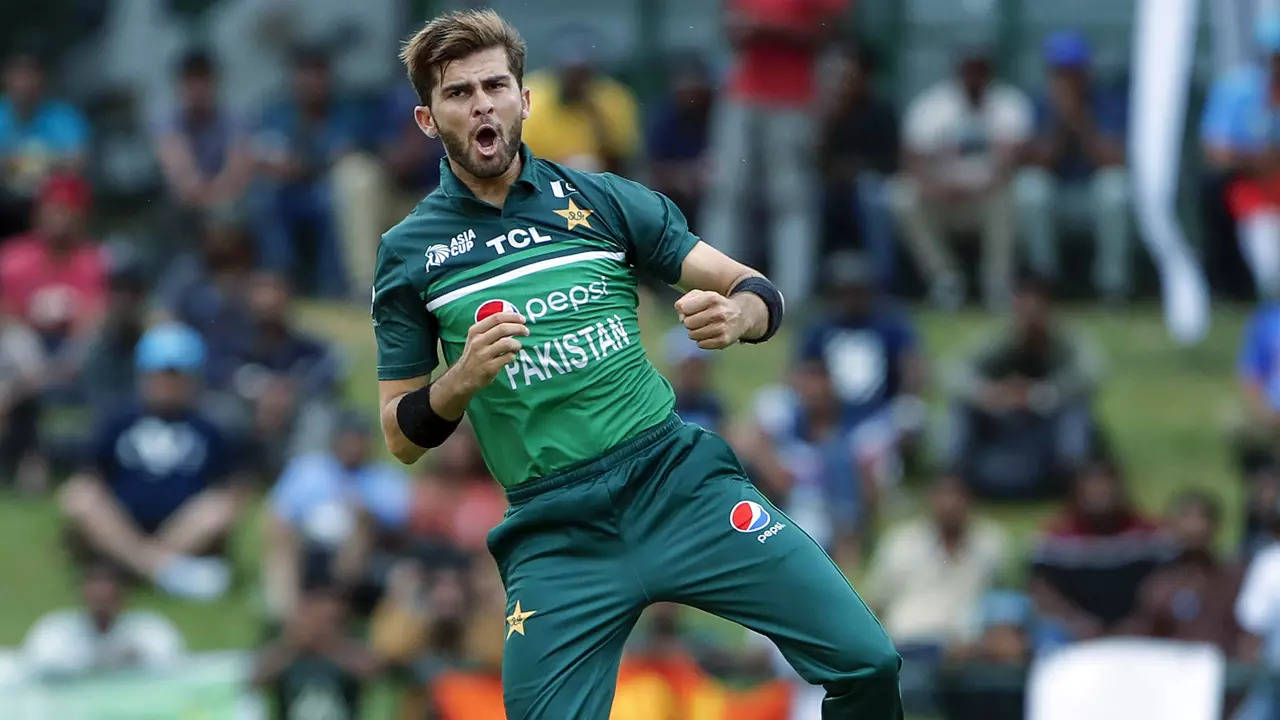 Intriguingly, Afridi suggested that if a change in white-ball captaincy was deemed necessary, Mohammad Rizwan, who had experience leading Multan Sultans, could have been an ideal candidate. Afridi conveyed this perspective to the PCB chairman, underlining Rizwan's ability to lead the team forward.
Shahid Afridi clarified that the decision to appoint Shaheen Afridi as the T20I captain was not influenced by any lobbying on his part. He distanced himself from the decision, asserting that he never backed Shaheen for captaincy. Afridi attributed the choice to Mohammad Hafeez and the PCB chairman.
Given his familial ties to Shaheen Afridi, Shahid Afridi preemptively addressed concerns about nepotism. He emphasized that he refrained from involving himself in decisions related to Shaheen's captaincy to avoid accusations of bias.
"I was saying that there was no need for change the captain so soon. Prime Minister asked me, we were talking about cricket and captaincy. I gave my views, saying Babar should not be changed now. I thought he should continue in Test cricket. If you wanted a white-ball captain, I thought Mohammad Rizwan should have been the ideal candidate. I have said this many times in the past as well," Afridi said on SAMAA TV.
"I talked to the PCB chairman also. I told that Babar Azam should continue as the red ball captain. I told him that one-day and T20I captaincy could be given to Mohammad Rizwan. He was captaining Multan Sultans also. He knows how to take the team forward. I would say that this is Mohammad Hafeez's decision along with the chairman. In terms of Shaheen becoming the T20 captain, I never wanted to get involved in any such decisions because I know people will say I am lobbying for Shaeen, considering his relationship with me. I don't want to get involved in these things. I would not have criticised the chairman if that was the case. I am saying with certainty that till today, I have never backed Shaheen for captaincy," he added.
Shahid Afridi's revelations provide a unique and valuable insight into the decision-making process behind the leadership transition in Pakistan cricket. The dynamics, discussions, and key players involved underscore the complexities inherent in such significant changes within a cricketing nation.