Former India captain Sourav Ganguly has made a bold statement, saying that he wishes for Pakistan to qualify for the semi-final, which would them make an India vs Pakistan semi-final clash in the World Cup 2023 a reality.
All teams have just one game in the league phase left now. India have sealed their place at the top of the pointed table and will face the team finishing 4th in the semi-final. South Africa and Australia have confirmed themselves a semi-final match with both set to finish in the 2nd and 3rd spot.
For the 4th spot, three teams are still in contention: New Zealand, Pakistan, and Afghanistan. These three teams have 8 points each with only Net Run Rate separating them. Pakistan will play their final game after both New Zealand and Afghanistan have played their matches. So Babar Azam's team will have the advantage of knowing the last scenario for semi-final qualification.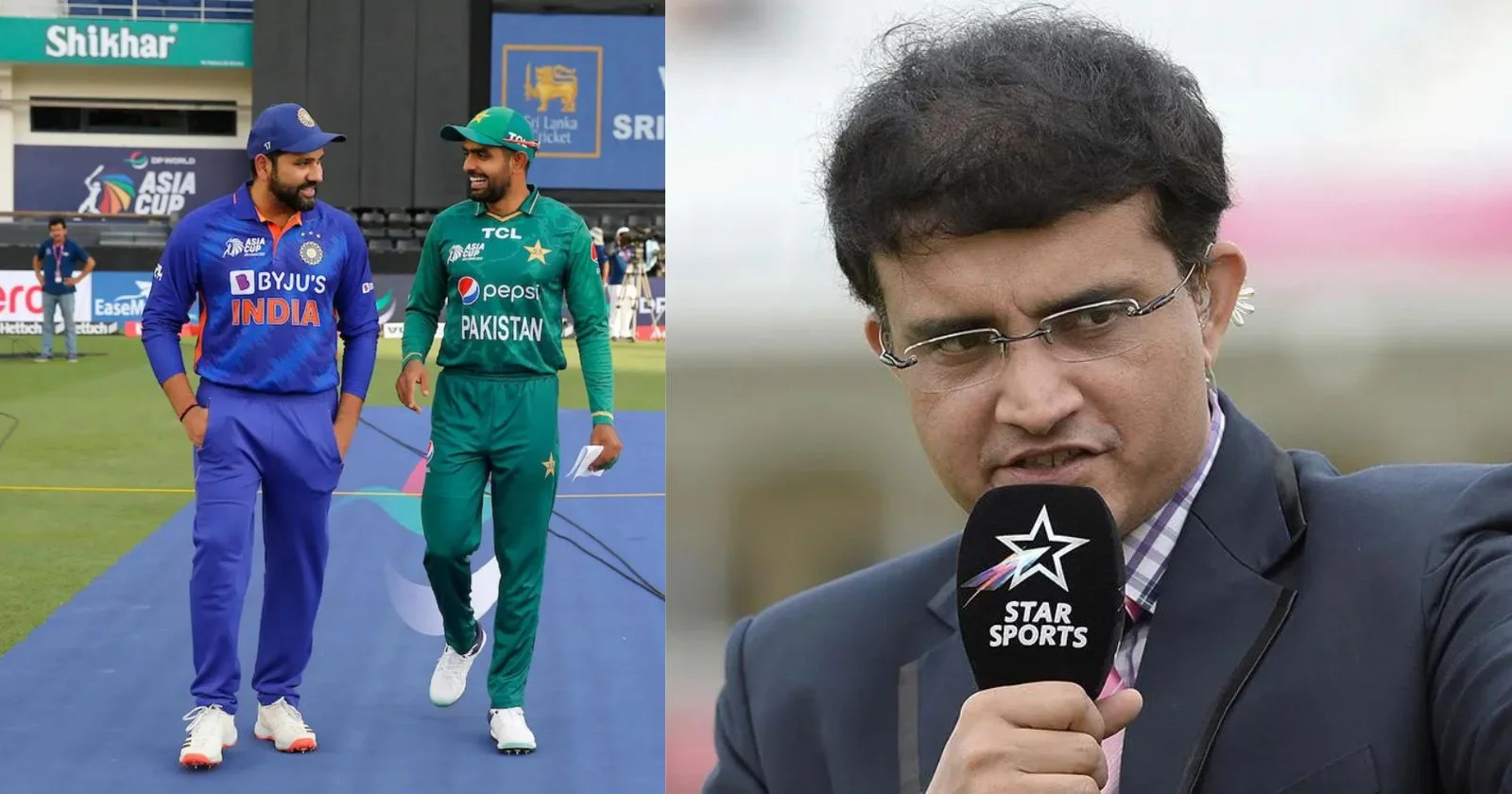 Can't be a bigger semi-final than IND vs PAK: Sourav Ganguly
Former opener Sourav Ganguly is hoping for an India vs Pakistan semi-final. India and Pakistan have not met in a knockout match in an ICC Men's ODI World Cup since the 2011 semi-final when, riding on Sachin Tendulkar's 85*, India defeated Pakistan in Mohali, and then went on to lift the trophy.
"I want Pakistan to reach the semi-finals and play India. It can't be a bigger semi-final than that," Sourav Ganguly said on Sports Tak.
It would be doubly special for Sourav Ganguly, a former BCCI President, if India and Pakistan meet in the semi-final of the World Cup 2023 as then it would be played in Kolkata, Ganguly's home city. If India are to face any other team than Pakistan, then that semi-final will be played in Mumbai, because the Pakistan team is not allowed to travel to Maharashtra.
On India winning 8 out of 8 league matches so far, Sourav Ganguly said, "The entire nation is happy with the way India is playing. The way they have played in the 8 games, it appears that there is a big gap from the rest of the teams. I hope they keep playing like this. I don't think the level will drop so drastically that they will suddenly start playing poor cricket. Fingers crossed, they are looking very good."