Shakib Al Hasan captained Bangladesh defeated Sri Lanka by 3 wickets at the Arun Jaitley Stadium in Delhi on Monday (November 6). The biggest talking point of the game was the controversial "Timed Out" dismissal of Angelo Mathews, who became the first batter in the history of international cricket to get deemed with it.
The Sri Lankan batter was given out after he failed to be ready to take strike in the required time of 2 minutes, as his helmet strap broke for which he asked for help from the dressing room.
The incident took place on the second ball of the 25th over, bowled by Bangladesh captain Shakib al Hasan. Sadeera Samarawickrama had just been dismissed and Angelo Mathews arrived at the crease after the fall of the 4th wicket.
However, soon there was some confusion as Mathews realized that he had brought the wrong helmet and asked his teammates and the umpires. However, Shakib Al Hasan appealed for "Time Out". Angelo was visibly frustrated with the series of incidents that unfolded.
The cricketing world has been divided into two parts over the controversial dismissal as many are suggesting that the dismissal was against the "Spirit of Cricket".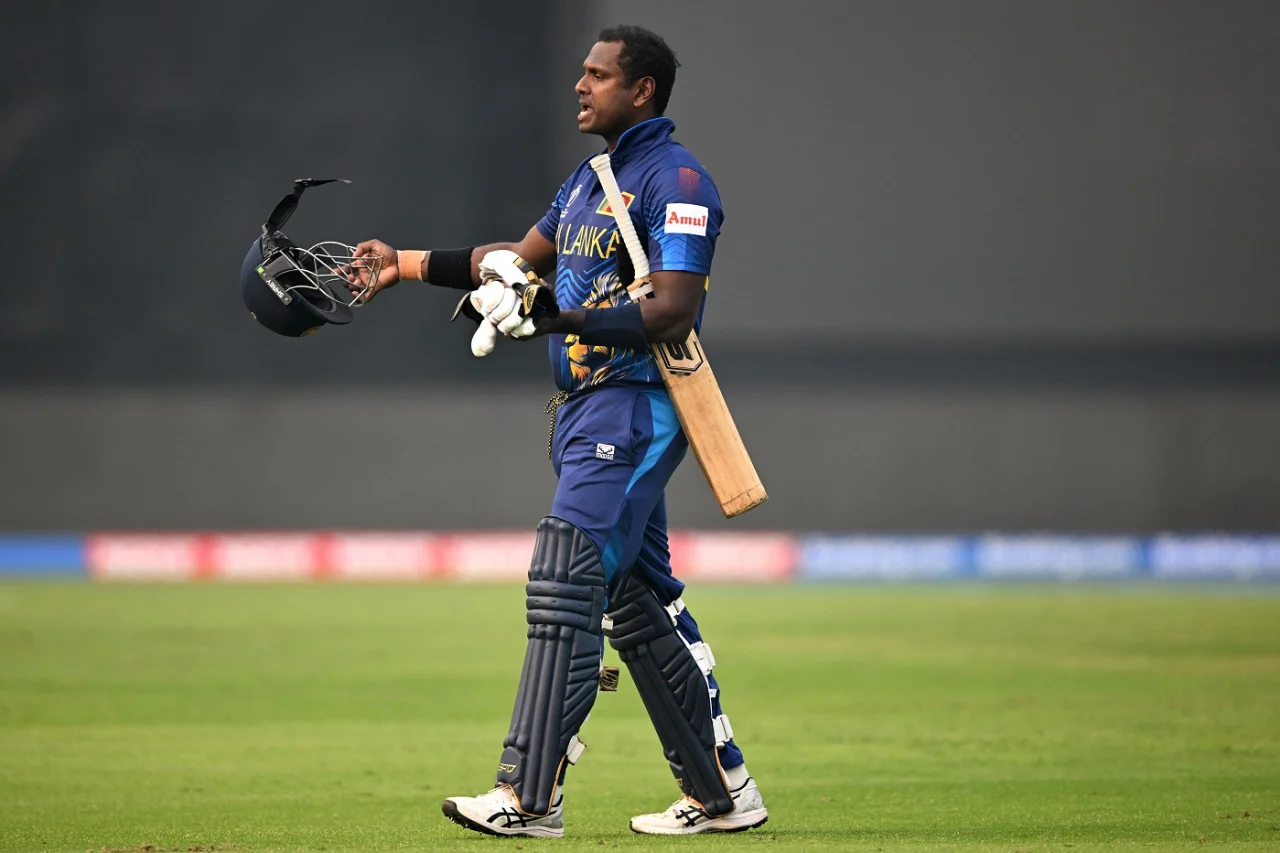 Shakib Al Hasan Spoke About The Controversy
Meanwhile, after the match, Shakib Al Hasan talked about the controversy and said that it was well within the law and he doesn't regret it as it helped the Team. He said:
"When I won the toss, I didn't have any hesitation in bowling first because we had trained here [in the dew]. We had to bat deep. Luckily we got a big partnership. Shanto and I applied ourselves really well. We would have loved to finish early – with lesser wickets [lost] – but a win is a win. One of our fielders came to me and said that if I appealed, he would be out. The umpire asked me if I was serious. It's in the laws; I don't know if it's right or wrong. I felt like I was at war. Whatever I had to do, I did it. There will be debates. Today that (the time out) helped, I won't deny that!"
Here's What Sri Lankan Captain Kusal Mendis Said About The Controversy
Speaking at the post-match ceremony, Sri Lanka captain, Kusal Mendis expressed disappointment at the dismissal. He said:
"It's very disappointing – when Angelo came to the crease, there were 5 second left. Then he found out strap of the helmet came off. It's disappointing umpires couldn't step in and make correct decision."