West Indies legend Sir Viv Richards has said that he has been a "huge fan" of Virat Kohli for a long time, and that the 34-year-old India batsman is "right up there" with the great Sachin Tendulkar.
Virat Kohli recently equaled Sachin Tendulkar's tally of 49 ODI centuries. Overall, Kohli has 79 international centuries, only second to Sachin Tendulkar's 100 international tons, and with 26310, Kohli is the 4th leading international run-scorer of all time.
Virat Kohli is the 3rd highest run-scorer in the ongoing World Cup 2023. He has scored 543 runs at a gigantic average of 108 with 4 fifties and 2 centuries in 8 innings.
In his column for the ICC, Sir Viv Richards praised Virat Kohli, writing: "There have been a whole host of talented individuals on show but to top them all, you cannot look past Virat Kohli. I am a huge fan of Virat, I have been for a long time, and he continues to show why he has to go down as one of the all-time greats, right up there with the likes of the great Sachin."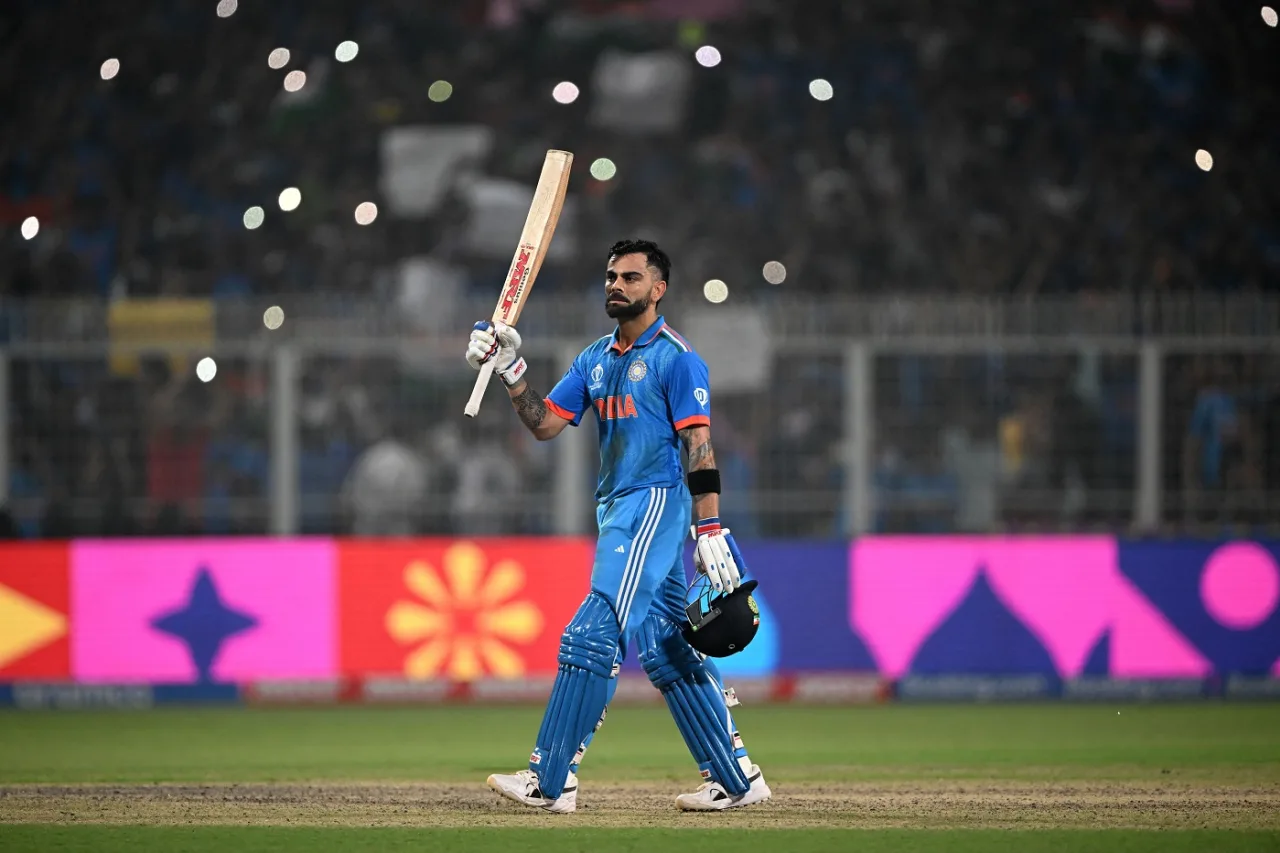 Virat Kohli has certainly proven that class is permanent: Viv Richards
Viv Richards further applauded Virat Kohli's ability to bounce back to great form in 2023 after being in an apparent slump for about a couple of years.
He credited the team management to back their star and experienced player, and once again marveled at Kohli's remarkable achievements.
"Virat will have been through some tough times before this World Cup and some folks were even brave enough to call for his head. Credit must be given to the backroom staff and everyone who backed him. So much was said about his form but he is back on top of his game. It is phenomenal to see an individual who has had his low points bouncing back and playing like this. They say form is temporary – and he has certainly proven that class is permanent. I am so happy for him, he looks so focused and he is a credit to the game of cricket,"  Richards added.