IND vs AUS: Matt Renshaw Reveals Unique Plan To Tackle R Ashwin In Border-Gavaskar Trophy
---
Ravichandran Ashwin is a tough bowler to face for any left-hander even outside Asia. In the Asian conditions, Ashwin is a menace, the most intimidating force of nature to the lefties when the pitch is offering him help.
The Indian conditions will certainly offer help - much more than just help - when Ashwin will bowl to the Australian batters - including some of their left-handers like Warner, Khawaja, and Head, who plundered big runs in the Australian summer - in the upcoming 4-Test Border-Gavaskar Trophy.
Another left-hander in the Australian squad who has already had a taste of Ashwin is Matt Renshaw. While Renshaw, who made his comeback to the Australian side recently, isn't a sure starter currently. But if Cameron Green isn't fit for the first Test in Nagpur, then Renshaw, who can also bowl handy off-spin, could be summoned to play, and face Ashwin, who last year became the first bowler to take 200 Test wickets against left-hand batters.
R Ashwin vs Australian left-handers would be a battle to watch out for in BGT 2023
Out of his 449 Test wickets, 312 of them have come in India alone, at an average of only 21; only Anil Kumble (350) has more Test wickets in India.
Matt Renshaw admits that facing Ashwin will be a "difficult" task. But he's been preparing for the behemoth challenge even during the ongoing season of the Big Bash League (BBL).
Renshaw revealed that he was getting the spinners in the Brisbane Heat squad - Mitchell Swepson, Matt Kuhnemann, and Marnus Labuschagne - bowl to him with the SG ball.
"The SG ball is a bit different, so we are just trying to prepare as well as we can during this BBL schedule if we get a window to hit red balls," Renshaw said. "It is a lot different, the conditions in India, so we are trying to replicate them as much as we can.
"The plan was if [the Heat] got knocked out we'd do some prep with the [Australian] team in Sydney, but we just kept winning and are in the finals now. We have got a good week and a bit in India before the first Test, so there will be plenty of time to prepare there as well."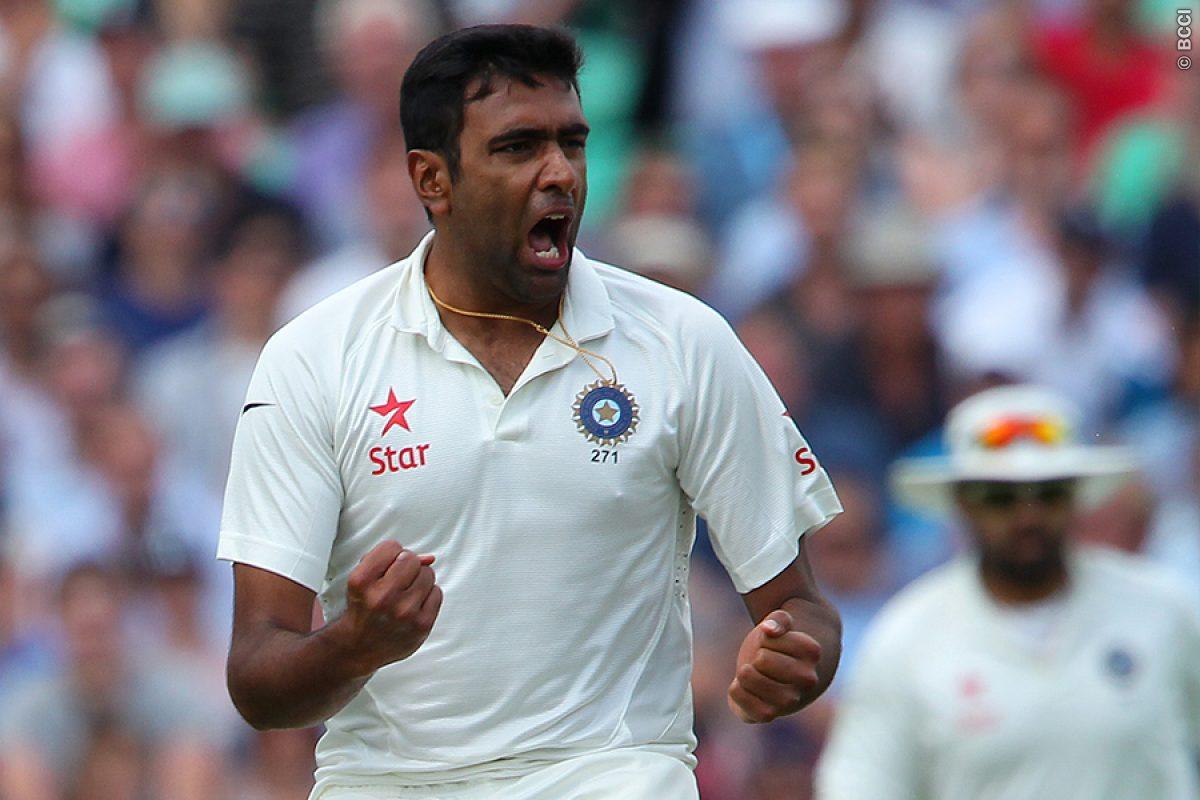 Speaking of R Ashwin and the challenge of playing on the pitches in India Renshaw recalled of his experience of the 2017 tour, when he could manage 2 fifties in 4 Tests.
"Ashwin is difficult to face. He is a smart bowler with a lot of variations and he uses them very well, but you do get used to him once you've faced him for a while.
"I think the big challenge from Ashwin and any offspinner in spinning conditions to a left-hander is the lbw threat. Obviously, everyone thinks about the one that turns and gets you caught at slip, but the big one is the lbw when it doesn't spin. You just have to be ready for that one."
"I think two years batting at No. 5 helped me with facing spin. I know my game a lot better now and I am a lot more comfortable in different situations. We have a strong squad and it is going to be hard to push my way in, but I know that I will be ready if I do get a chance."