Rishabh Pant will add another feather to his hat as he will lead India for the first time in his career when he takes the field against South Africa on Thursday at the Arun Jaitley Stadium, Delhi for the first of the 5-match T20I series. Pant was promoted from vice-captain to captain for this series …
---
Rishabh Pant will add another feather to his hat as he will lead India for the first time in his career when he takes the field against South Africa on Thursday at the Arun Jaitley Stadium, Delhi for the first of the 5-match T20I series.
Pant was promoted from vice-captain to captain for this series after KL Rahul, the designated skipper for this series, was ruled out due to a groin injury. Rahul was the interim captain as Rohit Sharma was rested.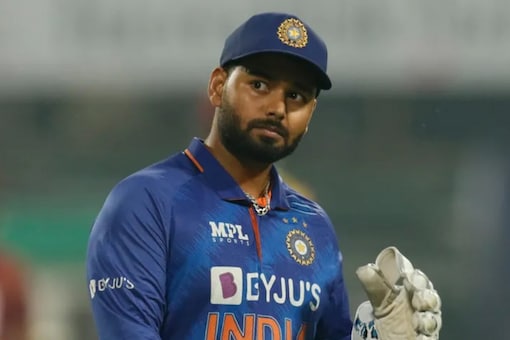 Now, it's Rishabh Pant, the Delhi Capitals captain, who plays for Delhi in domestic cricket, who will now make his India captaincy debut in Delhi.
Rishabh Pant set to become second-youngest Indian men's T20I captain:
The Haridwar-born Rishabh Pant will become the second-youngest men's captain for India in T20Is on Thursday, aged 24 years and 248 days.
The list is topped by Suresh Raina, who captained India in T20Is at the age of 23 years and 197 days way back in 2010 in the absence of MS Dhoni. Raina led India in three T20Is in 2010 and 2011 and won all of them.
Pant will have captained India in the shortest format at a younger age than Dhoni and Virat Kohli did. At 26 years of age, Dhoni led the country for the first time at the 2007 T20 World Cup, while Kohli made his T20I captaincy debut in 2017 aged 28. Virender Sehwag was also 28 when he led India in the country's first-ever T20I in 2006.
Pant has commanded the Delhi Capitals in 30 IPL matches, winning 17 and losing 13; he took the franchise to the playoffs last season but failed to reach the final.
In the pre-match press conference, on Wednesday, Pant said: "It's a great feeling, especially getting an opportunity like this in your hometown. There is nothing bigger than this. It didn't come under very good circumstances but I will try to make most of it and give my 100%.
"I think it [having captained in the IPL] will help me a lot because when you keep doing the same thing over a period of time, you tend to improve."