---
Rohit Sharma is not someone who gives away too much in press conferences. But for once, the Indian skipper has confirmed that Shubman Gill will open alongside him in the first ODI against Sri Lanka, slated for Tuesday, and this means that the management has to make the tough decision of benching Ishan Kishan, who blasted the fastest ODI double century in India's last ODI, in Bangladesh.
Shubman Gill was supposedly rested for the ODI series in Bangladesh, and Rohit Sharma asserted that it is only "fair" to Gill that he be given a consistent run after his impressive ODI year in 2022.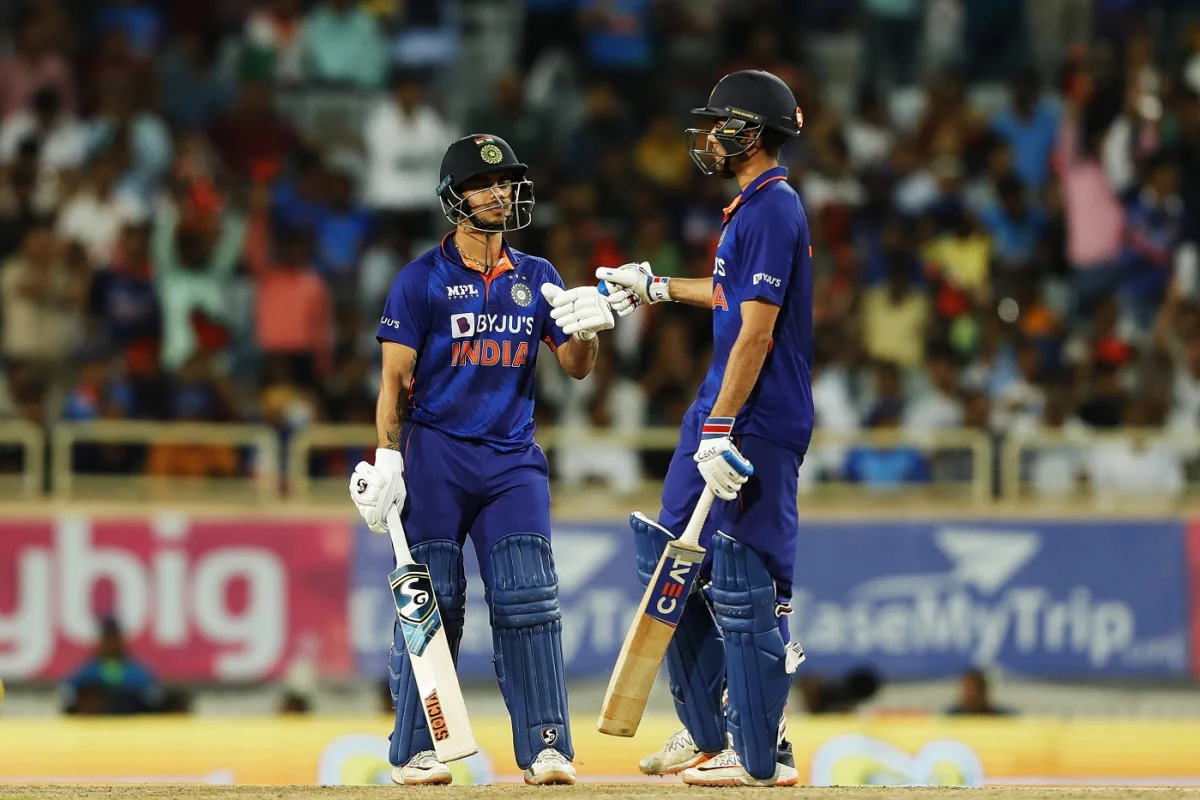 In 12 ODIs in 2022, Shubman Gill scored 638 runs at an average of 70 and strike rate of 102.
Then, because of the New Zealand tour and the Tests in Bangladesh on either side of the ODIs in Bangladesh, Kishan got the opportunity to open with Shikhar Dhawan, and the pocket dynamo slammed a double century.
Gill and Ishan Kishan's success in ODIs last year pushed Shikhar Dhawan out of the ODI squad for this Sri Lanka series, whose first ODI will be played in Guwahati.
"Both openers (Gill and Kishan) have done really well. But looking at how both have gone through, I think it is fair that we give Gill a chance to have a fair run because in the last games Gill got a lot of runs as well," Rohit said in a press conference on the eve of the first ODI.
"I am not going to take anything from Ishan. He has been wonderful for us. He got a double hundred and I know what it takes to get a double hundred, it is a great achievement. But just to be honest and be fair to the guys who have done really well before that we need to give those guys enough chances as well.
"It is unfortunate that we won't be able to play Ishan but looking at how things have panned out for us in the last 8-9 months, looking at how the ODIs have gone through for us, it is fair to give Gill that run and he has done extremely well in that position. We will definitely try out and keep Ishan in the mix and see how things pan out for us as we play lot of games ahead," he added.
Suryakumar is likely to be benched for Shreyas Iyer
Now, Gill playing ahead of Kishan also implicates that KL Rahul will continue at number 5 as the wicket-keeper - this, further, means that one of Shreyas Iyer and Suryakumar Yadav will bat at number 4, and Pandya at number 6.
Shreyas Iyer averaged 55 at a strike rate of 91 in 17 ODIs in 2022 and is likely to hold onto his position in the ODI side, even though it would mean that the in-form Suryakumar Yadav will be on the bench.
The only way both Iyer and Shreyas can feature in the XI together is if Pandya is the 5th bowler and bowls 10 overs, which would be asking too much from him.