Six months ago, Mitchell Marsh had predicted that India and Australia would meet in the World Cup 2023 final. Now that both teams won their respective semi-finals and are set to meet in Ahmedabad on Sunday, this prediction from Mitchell Marsh has gone viral.
Interestingly, not only Marsh predicted Australia would win, but he made a hilarious prediction about the margin of victory. The lanky Aussie all-rounder predicted that Australia would smash 450 runs in the final and bowl India out for only 65 runs!
"Australia will stay undefeated, defeating India in the final. Australia 450/2 in the final, India all out 65," Mitchell Marsh said in May this year in a podcast for his IPL franchise, Delhi Capitals.
After Australia defeated South Africa in the semi-final in Kolkata and booked a date with India for the World Cup 2023 final in Ahmedabad, this prediction from Marsh went viral.
The fans trolled Mitchell Marsh for his World Cup final prediction: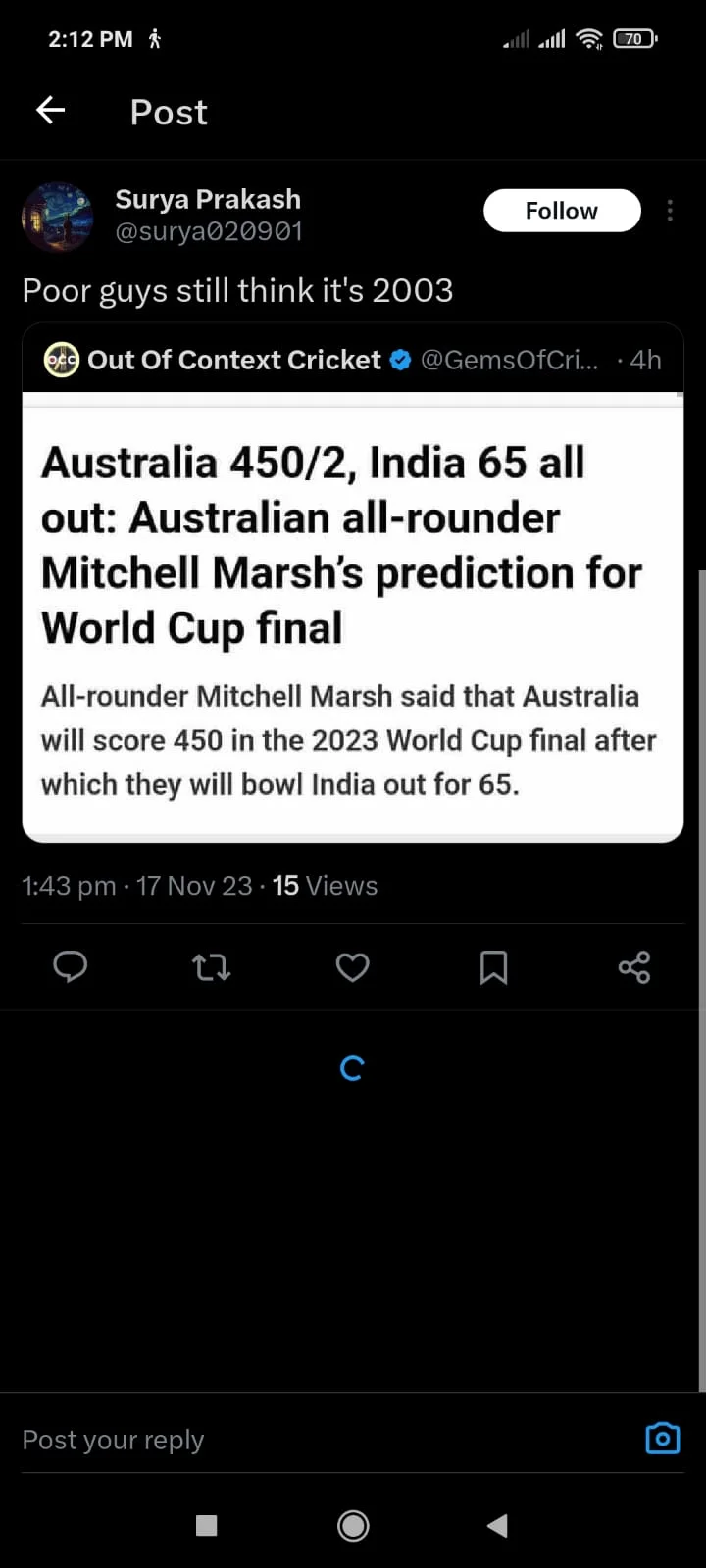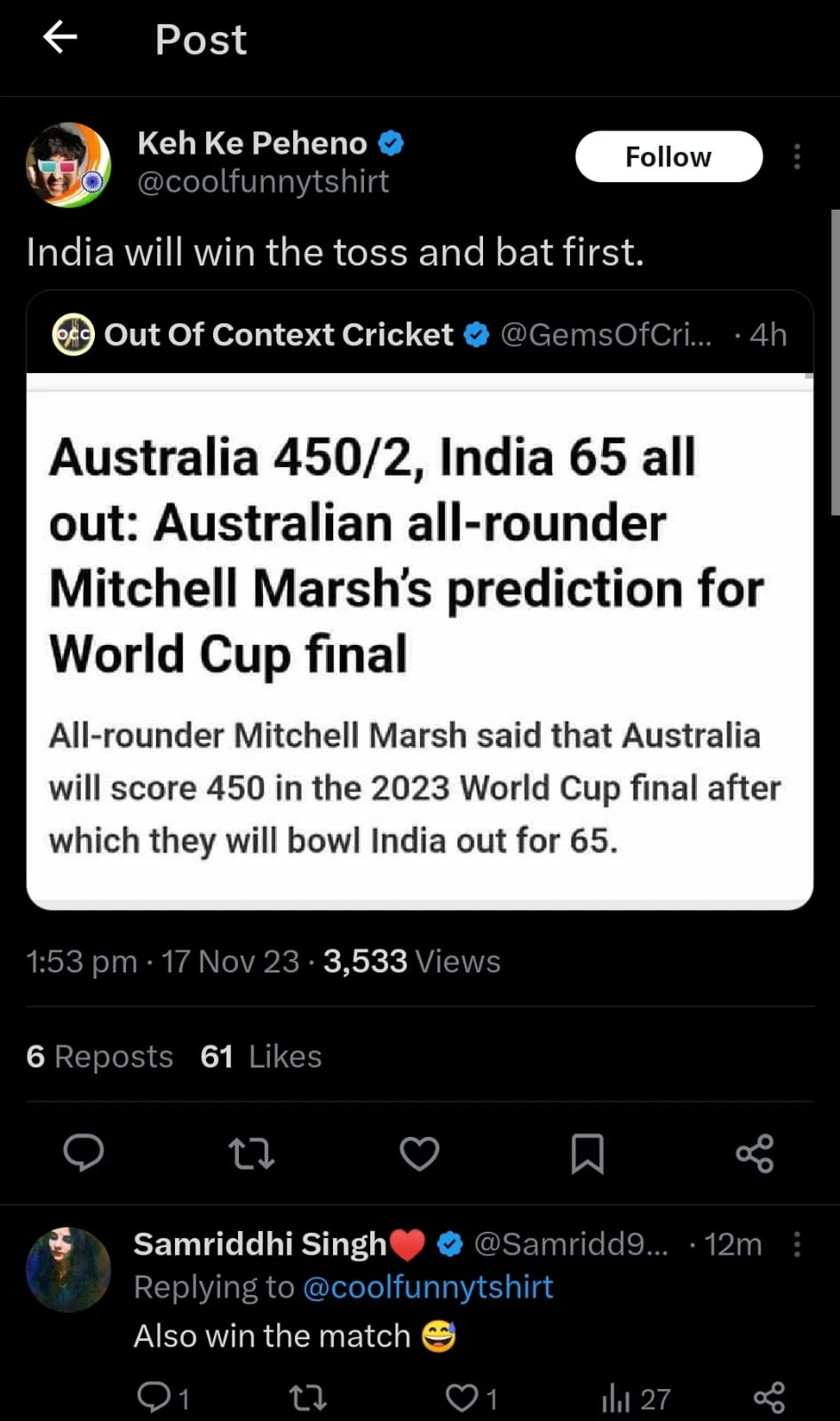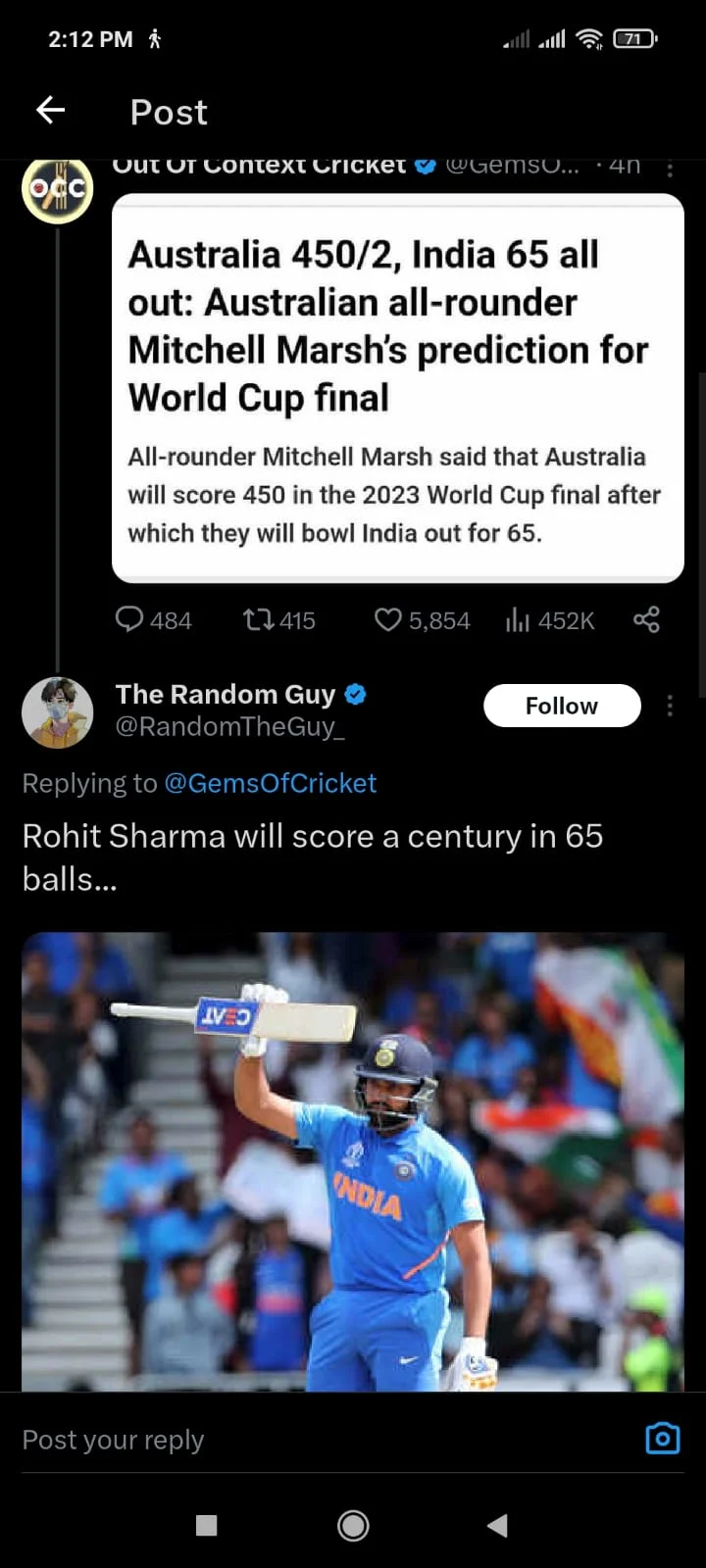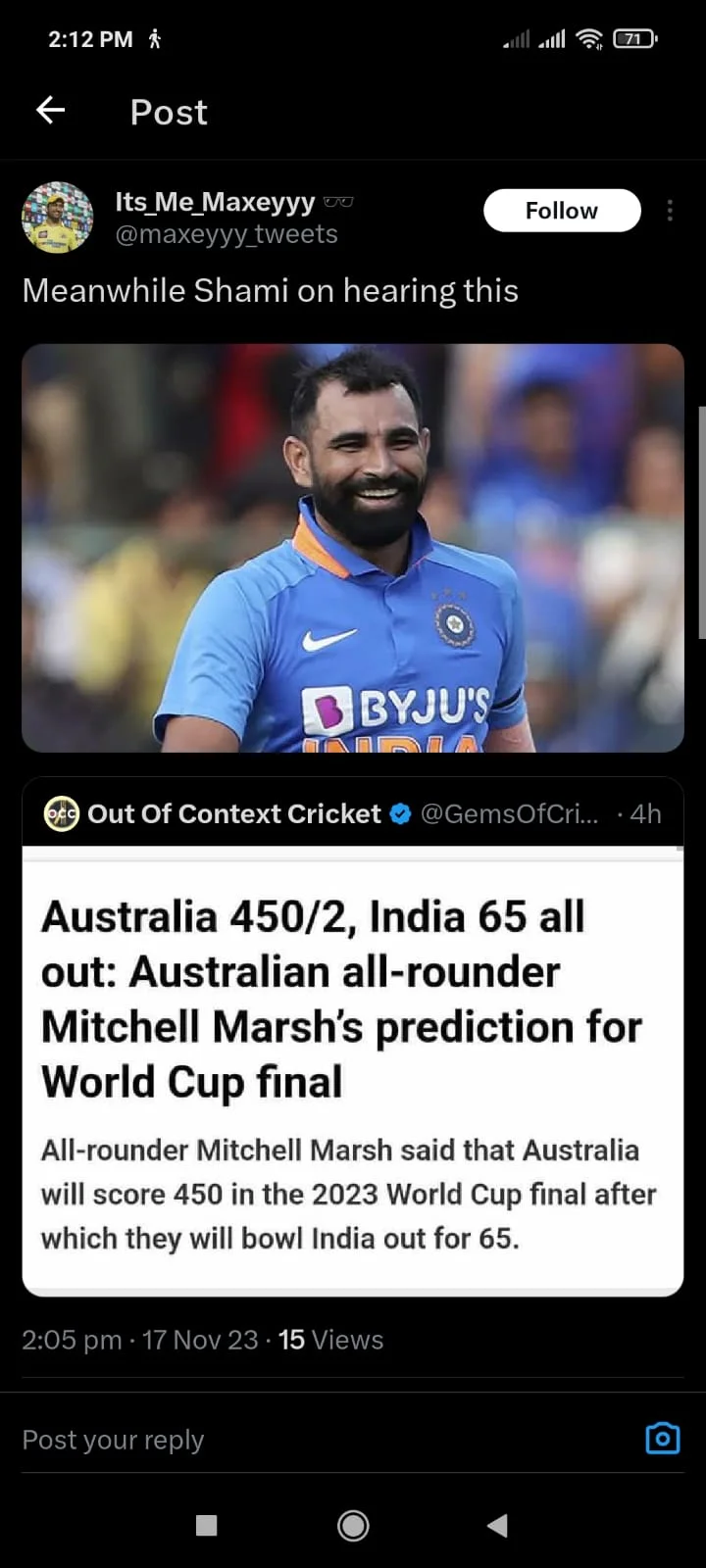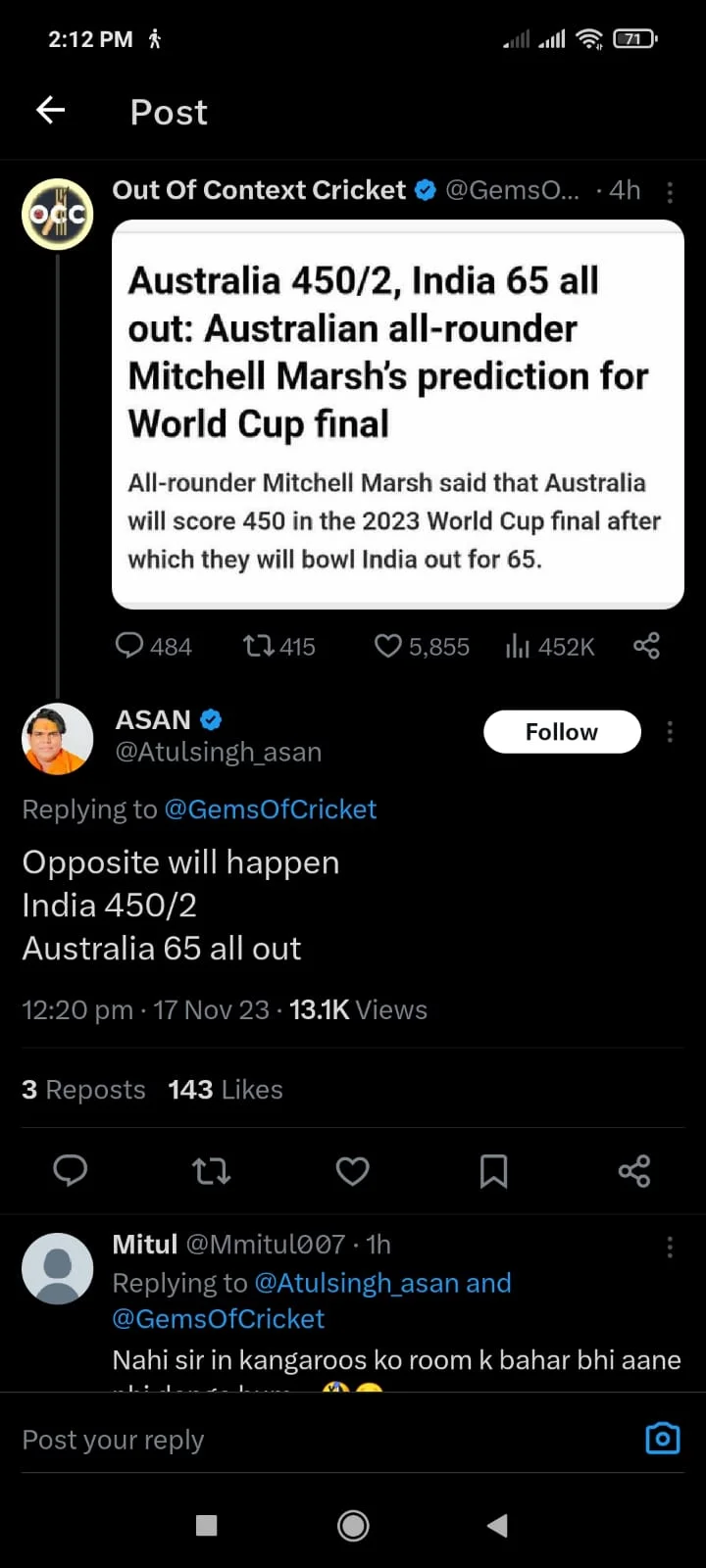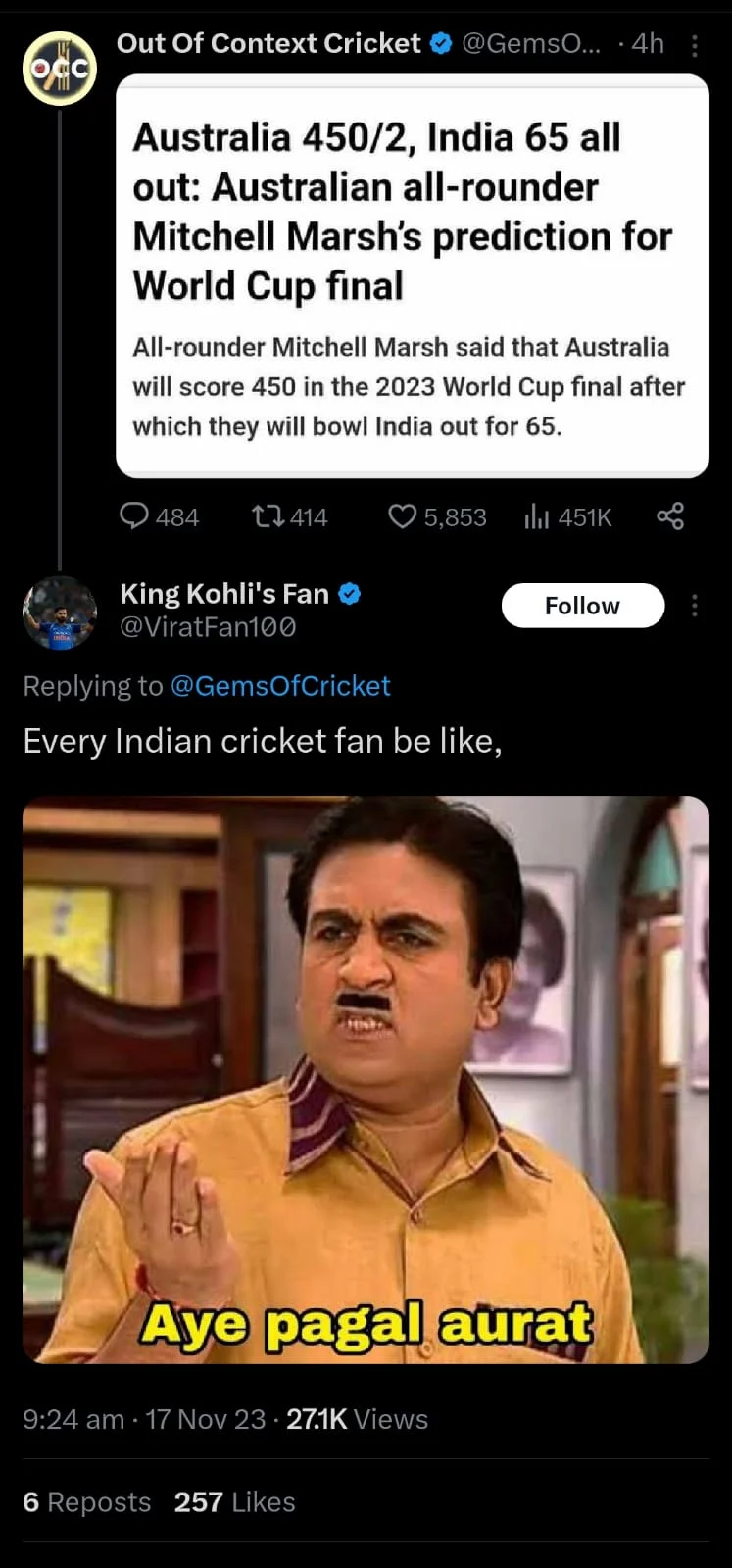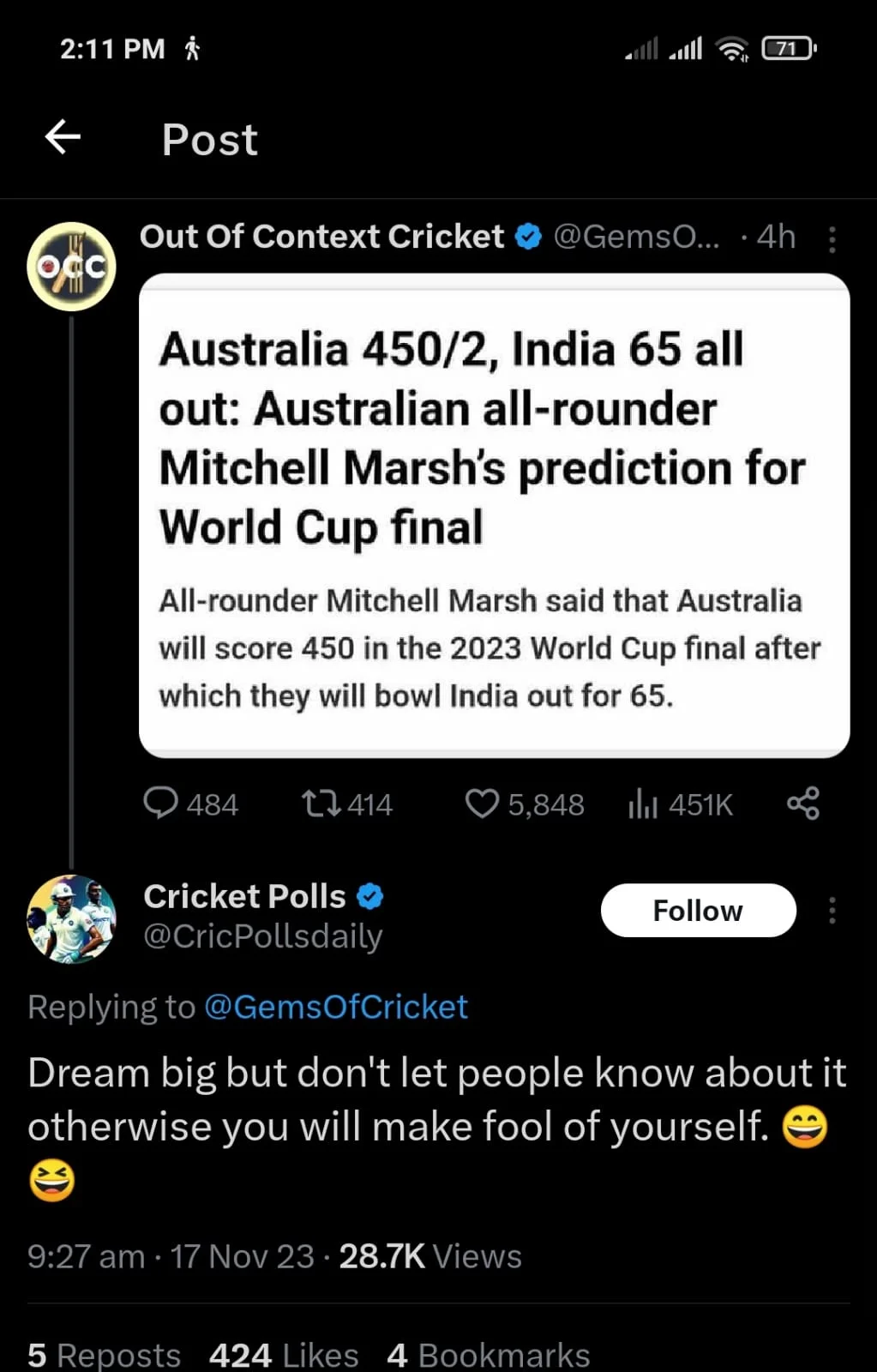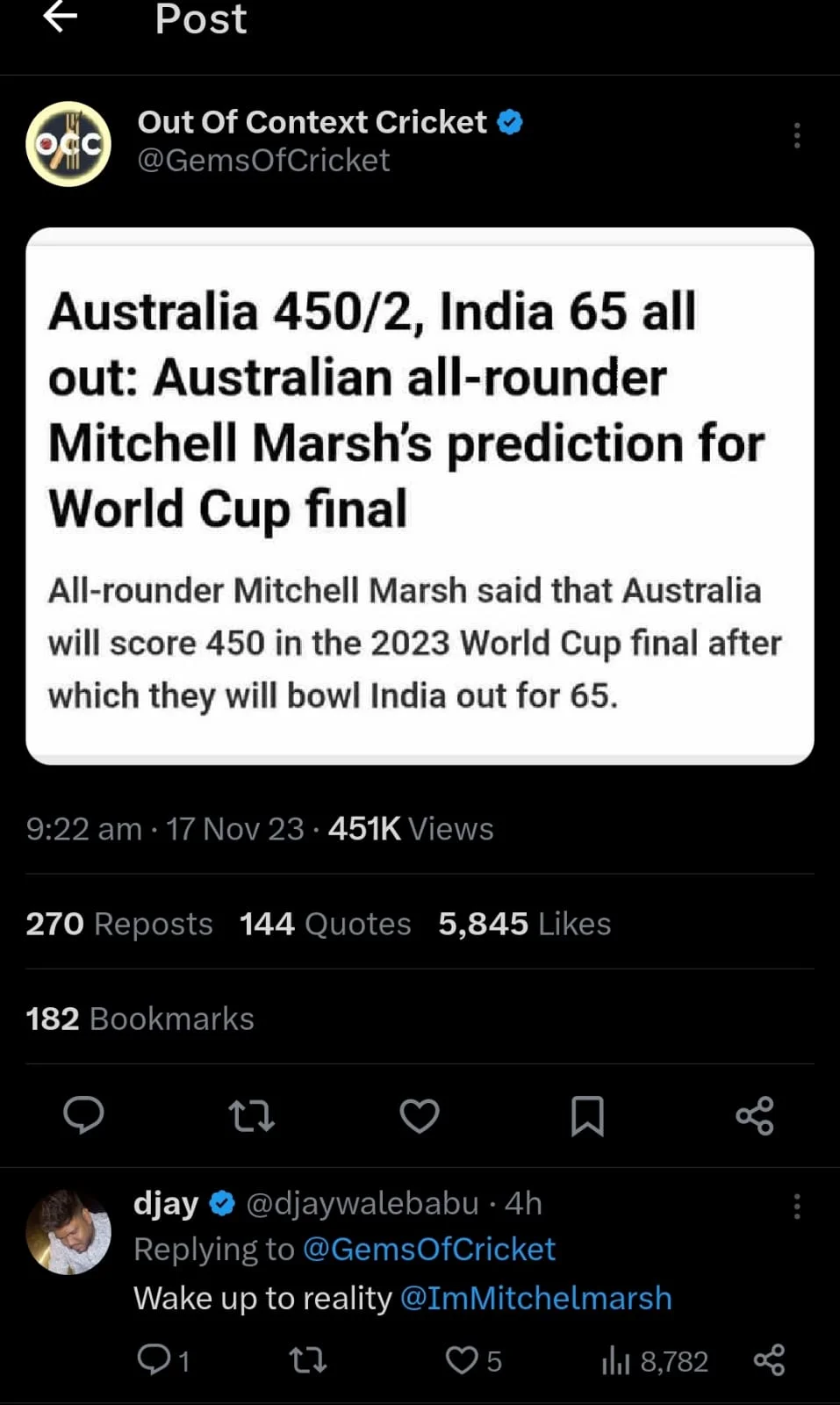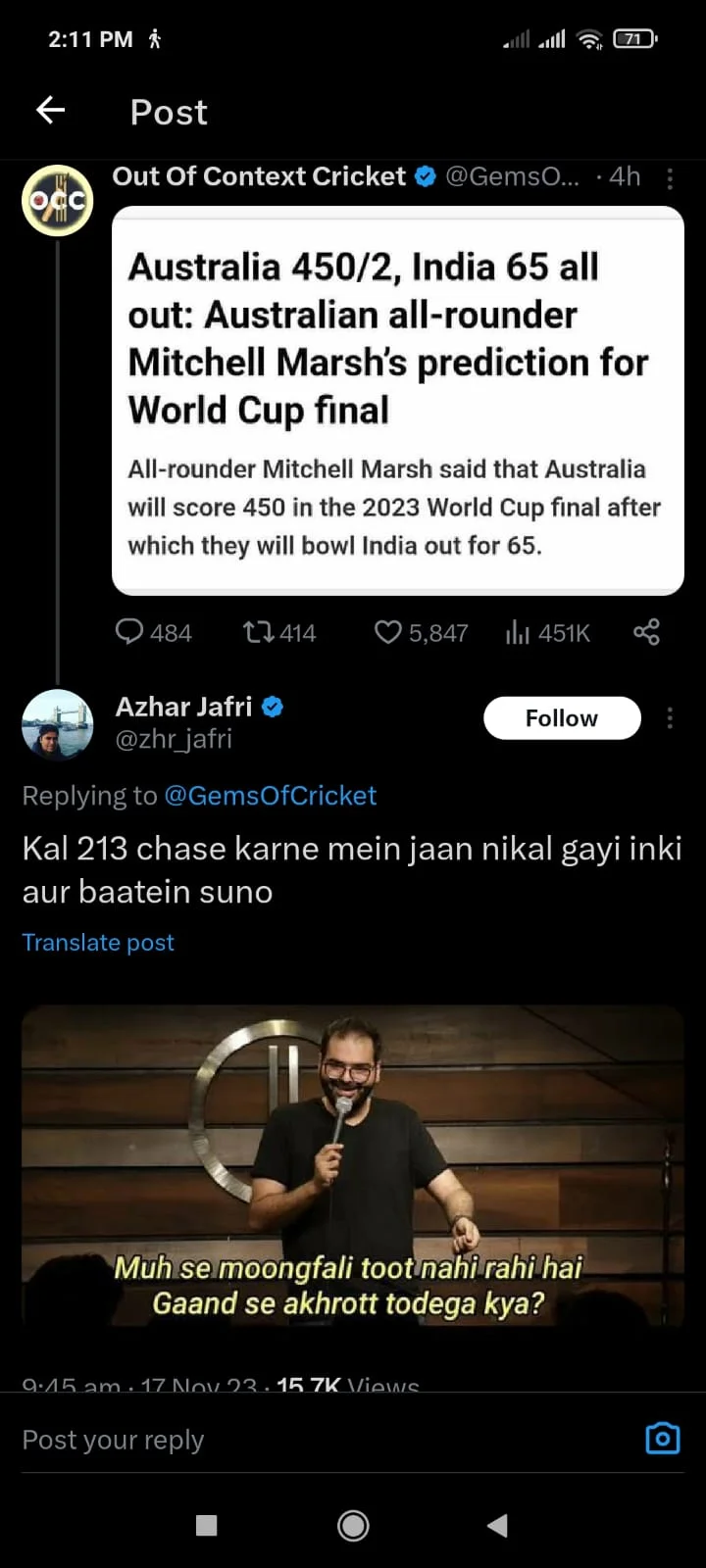 India have won all their 10 matches so far in the tournament, including over Australia in Chennai. Australia started with two losses but have won 8 consecutive games.
Mitchell Marsh has been an in-form batter for Australia in the tournament. Marsh has scored 426 runs in 9 innings at an average of 53 and at a strike rate of 107 with two centuries and a fifty to his name.
Star Australia batsman Steve Smith spoke of the upcoming final against India. When asked how Australia would plan to beat India, Smith remained tightlipped on the prospect of facing the hosts and the best team in the tournament in the final.
"I really don't know. They are the best team and have won 10 matches. India have a strong bowling attack. We will try to give good performance against them," he said.
This will be the first time that the same two finalists meet in a World Cup final. India and Australia contested the 2003 World Cup final, with the Aussies hammering India in Johannesburg. This time, it could be a different result.