Fans Get Nostalgic After Reports Suggest Sony Leads Race to Bag IPL TV Rights: The media rights for the lucrative Indian Premier League (IPL) for the next five-year cycle from 2023 to 2027 were intensely contested by some of the country's top-sports broadcasting giants such as Disney, Sony, and India`s Reliance Industries. 2 Broadcasting Giants …
---
Fans Get Nostalgic After Reports Suggest Sony Leads Race to Bag IPL TV Rights: The media rights for the lucrative Indian Premier League (IPL) for the next five-year cycle from 2023 to 2027 were intensely contested by some of the country's top-sports broadcasting giants such as Disney, Sony, and India`s Reliance Industries.
2 Broadcasting Giants Now Have IPL Media TV Rights
The combined media rights for the next five years of the IPL have been won by two separate broadcasters after intense bidding. These 2 broadcasting giants now hold the rights to broadcast a total of 410 games for a five-year cycle between 2023 to 2027. This also means that the BCCI will get paid a total of 107.5 crores for each match.
As per the reports, the prices for Package A (TV rights) and B (Digital rights) have been pegged at a whopping amount of Rs 44,075 crore. While the TV rights were sold for Rs 23,575 crore, on the other hand, the digital rights have gone for a whopping Rs 20,500 crore. Therefore, the valuation of each IPL match will go above INR 100 crore.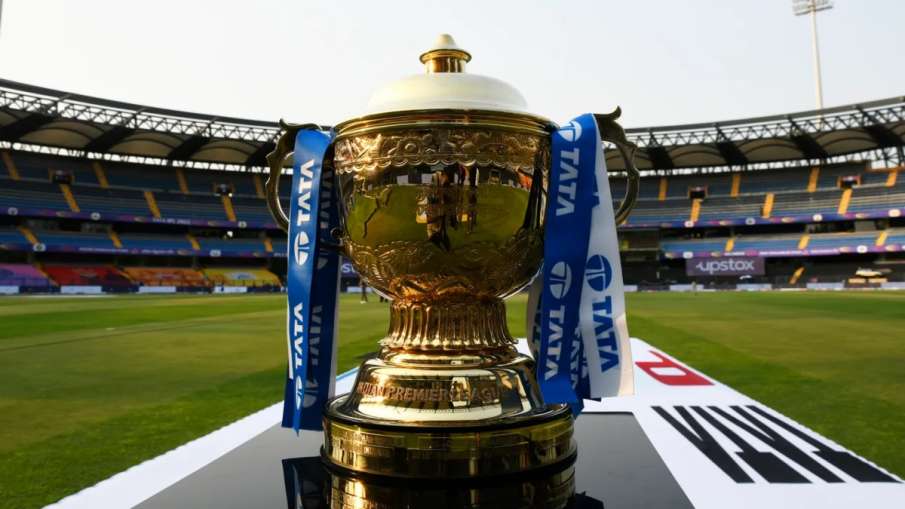 Earlier, on Sunday, only 4 out of all the broadcasting giants in the fray — Viacom18, Disney-Star, Sony, and Zee were involved in a 7-hours long intense bidding battle that remained inconclusive with Package A (India TV Rights) and Package B (India Digital Rights) successively fetching upwards of 42,000 crores (5.37 billion USD approximately) and still counting.
As per an ESPNcricinfo report, "Based on 74 matches per season, the TV rights package for five years is worth INR 21,275 cr ($2.72 billion approx.). Combined with the digital rights, INR 17,760 crore ($2.27 billion approx.), the overall number of INR 39,035 crore ($5 billion approx.) is 2.39 times or 139% higher than the worth of the IPL rights in the previous cycle for INR 16,347.5 cr ($2.55 billion approx. at the time)."
Though, the names of the winners are not yet disclosed but as per the sources Sony wanted to win TV rights while Star wanted digital rights as it wanted to retain its web traffic on Hotstar which usually saw a big spike during IPL seasons.
Sony is back?
It has to be noted that, Sony had won the IPL media rights for a period of 10 years with a bid of INR 8200 crore in the year 2008. While at that time, the global digital rights of IPL for a period of three years were awarded to Novi Digital in 2015 for 302.2 crores.
Meanwhile, fans on social media got nostalgic after the news of Sony leading the race to bag IPL media rights went viral. From amazing memes to sharing old videos of Sony, people came up with amazing reactions while reacting to the news.
Check out the reactions of fans to this:
This is still the best promo of IPL Sony is back pic.twitter.com/vZeloESiRR

— VK (@Suprvirat) June 13, 2022
Sony Back pic.twitter.com/EEr9ebJgtk

— dk (@DarkKnightRised) June 13, 2022
Sony Grabs the IPL Media Rights for Whooping 43,500 Crores

Good Old Days are back #IPLMediaRights pic.twitter.com/fUKj43axZk

— Yorky (@be_yorky) June 13, 2022
Am I the only one who feels like this
Rt if you agree #IPLMediaRights #Sony #IPL2023 pic.twitter.com/PjrLAKyHS9

— Karthik (@klassy456) June 13, 2022
Sony has won the IPL tv rights!! The og days are back!pic.twitter.com/L1kPsSEmx5

— Priyanshu Khandelwal¹⁸ (@Priyanshuinnn) June 13, 2022
Waited so many years for this and now #IPLMediaRights is back to #Sony
VIBE of IPL is back
Sony>>>>>> Hotstar pic.twitter.com/Qd3lIneFIG

— Kavya Sharma (@Kavy2507) June 13, 2022
IPL Supremacy #IPLMediaRights #Sony #Hotstar #IPL2023 pic.twitter.com/lPwMnN3TZy

— SqueakSquirrel (@Absolut11011497) June 12, 2022
Anyone else who feels Proud for Sony India:

Hit Like and RT#IPL #IplMedia #Sony #IPL2023 #IPL pic.twitter.com/vhtBT8iQbH

— Alindasangma (@alindasangma) June 13, 2022
Best ipl ad ever#IPLMediaRights #Sony pic.twitter.com/nxAwE7k04H

— @vkgoat18 (@goat18fc) June 13, 2022
Sony Grabs the IPL media Rights whopping for 43,500 CR
Good Olden days are back#IPL #IPL2023 #IPLMediaRights #IPLAuction pic.twitter.com/Mpic7665bu

— __Moksh__ (@Moksh2412) June 13, 2022
welcome sony pic.twitter.com/190kIvzaLG

— P. (@HEY_P23) June 13, 2022
Sony is back !! pic.twitter.com/qZpkOSndnF

— 𝓓𝓇𝔧  (@im_dheeru_) June 13, 2022