IPL
IPL 2021: Five Indian players Delhi Capitals should not buy in the IPL Auction
Delhi Capitals had a great season last year as they reached the Final for the first time in the history of the IPL. Even though they lost the final to Mumbai Indians they will take a lot of positives from what was a great season for the Shreyas Iyer led DC team. After a terrific season, they haven't changed their squad much as they have retained the core group and released a few fringe players.
They have released the likes of Alex Carey and Sandeep Lamichanne which will open up some overseas options and they have released Mohit Sharma and Tushar Deshpande which means they will buy a couple of Indian pacers in the Auction. Delhi Capitals needs to be careful in the auction because they have a tendency to buy players which they don't need. Last year they bought Jason Roy but luckily, he missed the full season and they could get in a replacement. So, let's have a look at five Indian players Delhi Capitals should not buy in the IPL Auction.
5. Krishnappa Gowtham
The off-spinner who played for KXIP in the last season will be available in the auction. Krishnappa Gowtham is a decent off-spinner and a great power hitter at the end of an innings but Delhi Capitals don't need an Indian spinner.
DC has the likes of R Ashwin and Axar Patel who are not only good bowlers but can offer something with the bat. They even have the experienced Amit Mishra to offer some leg-spin bowling so they should not buy Krishnappa Gowtham in this upcoming auction.
4. Karun Nair
Another Kings XI Punjab player has been released ahead of the IPL Auction. Karun Nair has struggled in the last couple of IPL seasons and even in the domestic circuit as questions are being asked over his place in the Karnataka side.
Delhi Capitals has the likes of Shikhar Dhawan, Prithvi Shaw, and Ajinkya Rahane to open the batting whereas Shreyas Iyer and Rishabh Pant take care of the middle-order. DC doesn't need an Indian batsman and so they should not go after Karun Nair in the auction.
3. Harbhajan Singh
Harbhajan Singh has been a great spinner in the IPL but CSK has released him ahead if this year's auction. He hasn't played competitive cricket for a long time so his form can be a concern for any team.
As mentioned earlier, Delhi Capitals have got their spin bowling department covered and so they shouldn't buy Harbhajan Singh in the auction even if he is available for a cheap price.
2. Piyush Chawla
Piyush Chawla is the third-highest wicket-taker in the history of the IPL. He has been a great player for most of the teams he has played in. He was part of the CSK team but failed to deliver for them in the last season.
Delhi Capitals have Amit Mishra who is a similar leg-spinner and they shouldn't waste money on another one as they don't have a huge purse in the auction. DC should not buy Chawla in this upcoming auction.
1. Murali Vijay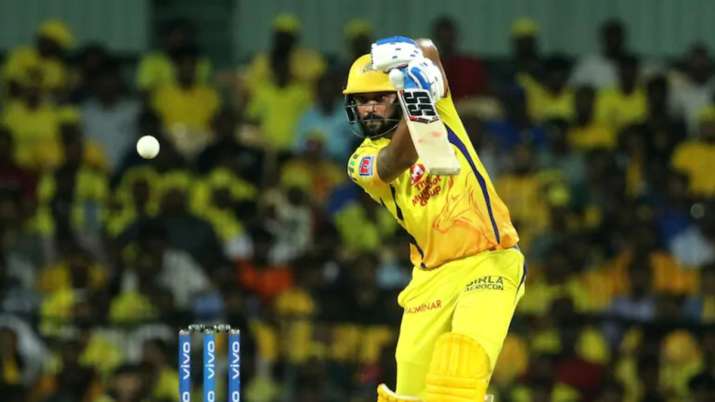 Murali Vijay had some great IPL seasons for CSK in the initial years of the IPL but in the last 3-4 years, he has hardly played in the IPL. In the last season, Vijay struggled and as a result, he has been released from the CSK squad.
Vijay missed the Syed Mushtaq Ali Trophy and so his form in the shortest format is unknown. Delhi Capitals has a lot of options for the opening slots and so they should not even think of buying a veteran opener in the auction.