Daniel Vettori Made A Very Good Point On Deepak Chahar's Replacement: MS Dhoni and his Chennai Super Kings' squad are currently sweating it out in Surat ahead of the upcoming 2022 edition of the Indian Premier League. However, ahead of the league, the speculation over Deepak Chahar's fitness has kept the CSK fans on edge …
---
Daniel Vettori Made A Very Good Point On Deepak Chahar's Replacement: MS Dhoni and his Chennai Super Kings' squad are currently sweating it out in Surat ahead of the upcoming 2022 edition of the Indian Premier League. However, ahead of the league, the speculation over Deepak Chahar's fitness has kept the CSK fans on edge over the last few weeks.
CSK suffered a major blow ahead of the upcoming IPL 2022 after its expensive signing Deepak Chahar got injured during the third T20i against West Indies last month. Chahar pulled up his hamstring in his run-up to bowl during the match and had to be taken off-field.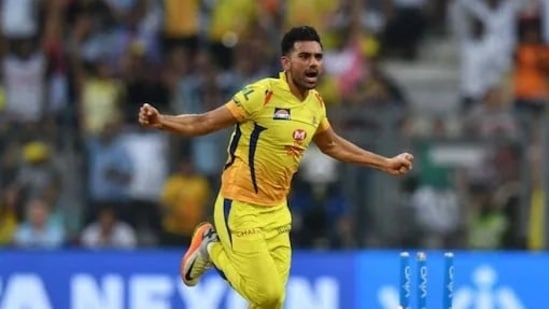 Following the injury, Chahar was ruled out of the Sri Lanka series. Also, it was initially reported that Deepak is all set to miss the first couple of weeks of the tournament; however, there has been no official confirmation for the same.
Meanwhile, former New Zealand captain Daniel Vettori feels that Deepak's absence from the game will be a 'huge loss' for the Chennai Super Kings. On ESPNcricinfo's show 'Runorder', Daniel said that it is the practical thinking which makes the four-time champions an 'amazing' franchise. He said:
"Every other team might make a big deal out of it but I don't think Chennai does. I think Chennai just moves on and they understand they can just fill some pieces… Chennai are so pragmatic about things that they just say, 'OK we are missing a good bowler but we'll replace him with this, this and this and off we go.' I think they are one of the few teams that can survive spending 14 crore on a player and just moving on. That's Chennai which is an amazing place to be."
Further, Daniel Vettori said that the team can only replace him with an overseas bowler. He feels the defending champions shouldn't replace Chahar with a domestic bowler and give a chance to either New Zealand's Adam Milne or England's Chris Jordan. He said:
"If he does (miss some games), it's a huge loss. I think they'll have to reconfigure their overseas bowlers and [see] whether Adam Milne can get a game or Chris Jordan as well – those two overseas bowlers could be the two that can potentially come in and whether that means someone like [Devon] Conway missed out and they've to bring [Robin] Uthappa in… But I don't think they can replace him with a domestic bowler, they need to replace him with an international bowler."
Meanwhile, IPL 2022 is all set to kickstart from March 26th with a blockbuster season-opening clash between Chennai Super Kings and Kolkata Knight Riders.