Former India all-rounder Irfan Pathan waxed lyrical about Kolkata Knight Riders captain Shreyas Iyer's captaincy following KKR's couple of IPL 2022 games. KKR started off the season with a comfortable win over defending champs CSK, and then almost came close to defending a low total of 128 against RCB. Iyer had been lauded for his …
---
Former India all-rounder Irfan Pathan waxed lyrical about Kolkata Knight Riders captain Shreyas Iyer's captaincy following KKR's couple of IPL 2022 games.
KKR started off the season with a comfortable win over defending champs CSK, and then almost came close to defending a low total of 128 against RCB. Iyer had been lauded for his decision-making, for whether changes in the batting order – with him and Nitish Rana switching the number three position due to match-ups, and against RCB he was shrewd in his bowling changes and also for his calmness in nervy situations.
Irfan Pathan recalled how Iyer was handed Delhi Capitals's captaincy mid-season in 2018. He then took them to the playoffs in 2019 and to Delhi's maiden IPL final in 2020.
Speaking on Star Sports, Pathan said: "Shreyas Iyer is a brilliant captain. Remember, he picked up captaincy midway through the season like Rohit Sharma who was named Mumbai Indians' captain halfway through the season in IPL 2013. For Delhi Capitals, Shreyas started well under the supervision of coach Ricky Ponting and he kept improving his decision-making skills in his first stint as captain."
Iyer missed the first half of IPL 2021 when DC handed the captaincy to Rishabh Pant. The franchise then stuck with Pant as their leader, as a consequence of that decision the ambitious Shreyas Iyer asked to be released and went into the mega-auction where KKR bought him for 12.25 crore and soon named him as their new skipper.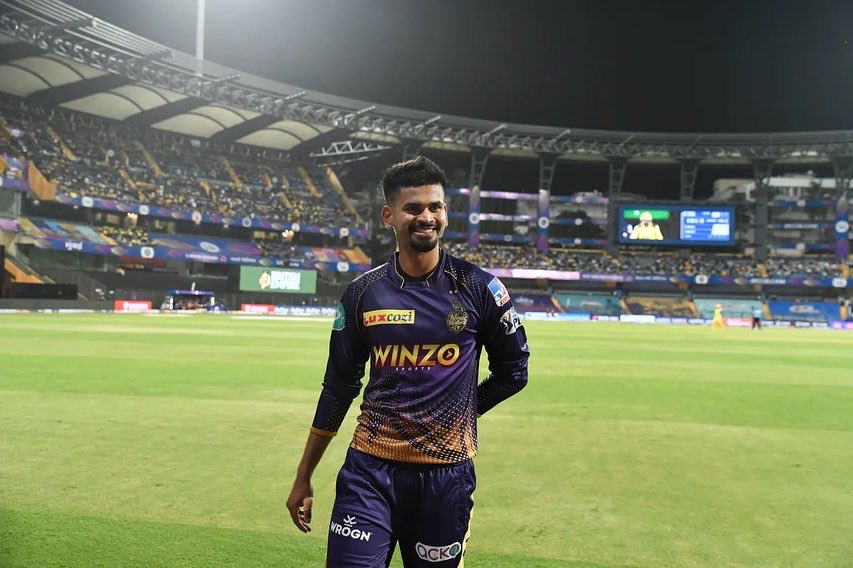 Pathan reckons Iyer is getting more noticed as KKR's skipper than he did when at Delhi. He feels that Iyer will back the players who he believes in and that KKR are in good hands with Iyer at their helm.
"But his captaincy moves are coming to the fore prominently in this season and we will talk more about it as the tournament progresses. He's a players' captain. He backs the players at every turn and which is a good sign of a leader. The future of Kolkata is bright under his supervision and we've seen glimpses of it in the first couple of games," the commentator added.
KKR play their third game of the season on Friday evening, against Punjab Kings at the Wankhede Stadium.