Senior India pacer Mohammed Shami is not a great endorser of just high pace; the Gujarat Titans seamer reckons it's important to have control and other skillsets of fast bowling than just raw pace. His beliefs were revealed when he was asked about Sunrisers Hyderabad's young pace sensation Umran Malik, who has taken the IPL 2022 …
---
Senior India pacer Mohammed Shami is not a great endorser of just high pace; the Gujarat Titans seamer reckons it's important to have control and other skillsets of fast bowling than just raw pace.
His beliefs were revealed when he was asked about Sunrisers Hyderabad's young pace sensation Umran Malik, who has taken the IPL 2022 by storm and is also in contention for an India debut soon.
The 22-year-old J&K speedster has taken 15 wickets in 11 innings, but has also leaked runs at a high economy of 9.1. He's really been bowling hot and cold; he's gone wicketless in the last three matches and in those conceded at over 12 runs per over.
Mohammed Shami, who is enjoying his time at the Titans, said that though Malik has the extreme pace – he recorded the second-fastest ball in the IPL clocking 156.9 KPH – the youngster needs to add more to his arsenal than just speeds. Shami reckoned a bowler with 140 KPH but who can move the ball and get it to reverse is good enough to get any batsman out.
"Umran has the pace, but if you ask me, I am not a fan of high pace. If you can bowl at 140 clicks and move it both ways and reverse it, it is enough to get the better of batters," Shami said on Friday at a press interaction.
"He has the pace and has everything, but he needs a bit more time to mature. He needs to be accurate at high pace," he added.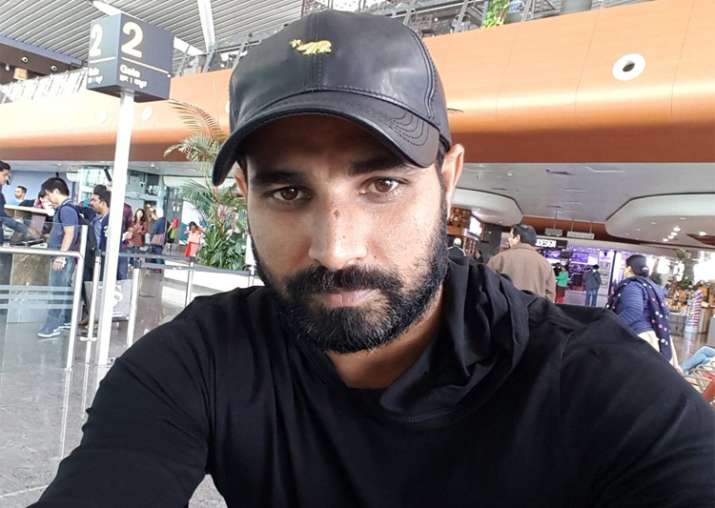 Shami, who has 16 wickets at an economy of 7.87, also defended the high economy of Malik and other bowlers, saying that the IPL this season has seen plenty of high-scoring games with good pitches and short boundary sizes at a couple of grounds. He asserted that bowlers should be judged on how well they have bowled in different phases of the game.
"I don't believe that the economy rate for the entire season paints the true picture. You should see where and how the bowler has bowled. If someone has been used in the powerplay and he goes for runs, you shouldn't mind because wickets are important in the powerplay.
"Although it is important to have the economy under control, it is important to take into account the conditions as well. There is very little time to think in T20s. As a fast bowler, the rules are against you as well. I don't think attacking fast bowlers will have their economy rates under 8 or 8.50," Shami added.