Former Indian cricketer turned commentator Sanjay Manjrekar is all praises for Gujarat Titans captain Hardik Pandya after his side, Gujarat Titans thrashed Rajasthan Royals by seven wickets in the final match of the Indian Premier League 2022 at the Narendra Modi Stadium, on Sunday. Before the start of IPL 2022, not many people gave GT a …
---
Former Indian cricketer turned commentator Sanjay Manjrekar is all praises for Gujarat Titans captain Hardik Pandya after his side, Gujarat Titans thrashed Rajasthan Royals by seven wickets in the final match of the Indian Premier League 2022 at the Narendra Modi Stadium, on Sunday.
Before the start of IPL 2022, not many people gave GT a chance to win the championship. However, Gujarat Titans won the IPL title in their first attempt after defeating RR in the final showdown. In fact, GT was one of the most consistent sides throughout the 2021 edition of the Indian Premier League. Under the leadership of Pandya, GT became the first to enter the playoff stage of the IPL 2022 after picking up 20 points in the league phase of IPL 2022.
Continuing their brilliant run in the playoffs, the Gujarat-based franchise first outclassed Sanju Samson in 1st Qualifier and then in the final showdown as well.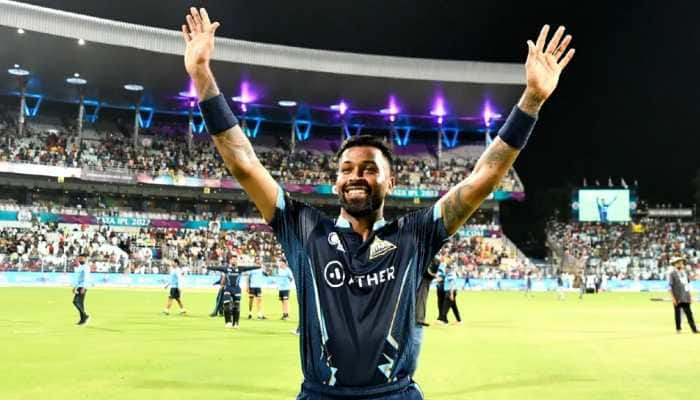 Sanjay Manjrekar Compared Hardik's batting to Vinod Kambli
Meanwhile, Sanjay Manjrekar feels that by appointing Pandya as the captain, GT took a massive gamble that eventually turned out to be a great move. He believes that Pandya had a huge amount of self-control and he compared his batting prowess to legendary Vinod Kambli. He said:
"There was no way we were able to make a judgement for sure because we didn't see him captaining India or at the domestic level, which he doesn't seem to be interested in. It was another gamble. It's not because they have gone on to win the title. We saw him being comfortable in the role after five matches in the IPL,"
He added: "Sometimes when the cameras are on, these guys know what demeanour to carry. This guy was genuinely relaxed. Even when he gets all those big wickets, he is able to control himself. During our time, we had a Vinod Kambli, who had a flamboyant nature, but when it came to batting, he was very sensible and measured. The same thing can be said about Hardik,"
Sanjay Manjrekar Compared Hardik's Captaincy To MS Dhoni:
Furthermore, Manjrekar also praised Hardik Pandya's bowling and compared his captaincy skills to legendary captain MS Dhoni. He drew similarities between the captaincy styles of MS Dhoni and Hardik, saying the Gujarat leader made his decisions according to the match situations. He said:
"Hardik Pandya bowled well. In batting too, he batted in all gears while playing at the crucial No.4 spot. He captained the team like MS Dhoni. R Sai Kishore bowled the 16th and 18th overs in the final,"
He added: "His captaincy was similar to MS Dhoni's, as he made the decisions according to match situations. He seems to be enjoying the captaincy and looks very relaxed,"
"Mohammed Shami has the ability to pick up early wickets. He bowled superbly towards the back end too this season and showed that he can still bowl a perfect yorker. He has been a reliable bowler for GT,"