Former Indian captain Virat Kohli took to his Instagram to wish former head coach Ravi Shastri on his 60th birthday; Shastri, who is now a commentator in the IPL 2022, turned 60 on May 27, Friday. United in 2017, following Anil Kumble's unceremonious exit as the coach, Kohli and Shastri became a powerful and influential …
---
Former Indian captain Virat Kohli took to his Instagram to wish former head coach Ravi Shastri on his 60th birthday; Shastri, who is now a commentator in the IPL 2022, turned 60 on May 27, Friday.
United in 2017, following Anil Kumble's unceremonious exit as the coach, Kohli and Shastri became a powerful and influential captain-coach pair which took Indian cricket to unchartered heights in Test cricket. Both shared great camaraderie during their stint with the Indian team. and always backed each other publicly when in times of disruption created by the media.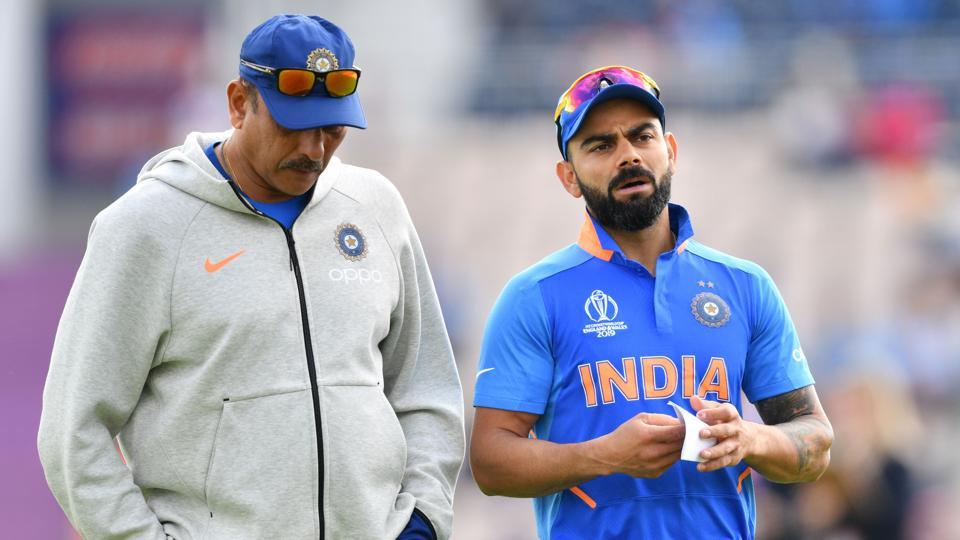 On Friday, Virat Kohli, who is with the RCB team in Ahmedabad for the playoffs, put up an Instagram story with their picture together. He wrote, "Happy birthday Ravi Bhai. Have a good one".
Here, check out Virat Kohli's birthday post for Ravi Shastri that has gone viral among their fans:
Ravi Shastri's tenure as India's head coach came to an end last year with Team India's early group stage exit at the T20 World Cup.
However, while dreams remained unfulfilled in white-ball cricket, India attained greatness in Test cricket in the Shastri-Kohli era, including twin Test series win in Australia, and a lead in the unfinished series in England.
The Asian giants wiped out the likes of Sri Lanka, and the West Indies both at home and away and also remained unbeaten in the Test series at home holding onto the Number 1 Test ranking for a long time.
Under Kohli-Shastri pair, and bowling coach Bharat Arun, India developed their best-ever fast-bowling group and have an unprecedented depth in the fast bowlers' pool