Afghanistan's star player Rashid Khan is one of the most talented all-rounders in the world right now. He is often hailed as one of the greatest finds of the Afghanistan cricket team. He is an asset for whichever team he plays for – be it his national side or any other franchise in T20 leagues. …
---
Afghanistan's star player Rashid Khan is one of the most talented all-rounders in the world right now. He is often hailed as one of the greatest finds of the Afghanistan cricket team. He is an asset for whichever team he plays for – be it his national side or any other franchise in T20 leagues. He is currently plying his trade for Gujarat Titans in the ongoing 2022 edition of the Indian Premier League.
Though, this time he is playing for a new team in the IPL and has been in excellent form with the bat for GT. He has helped pull off amazing chases for Gujarat, but, he hasn't been able to give the best of his abilities with the ball as critics have pointed out.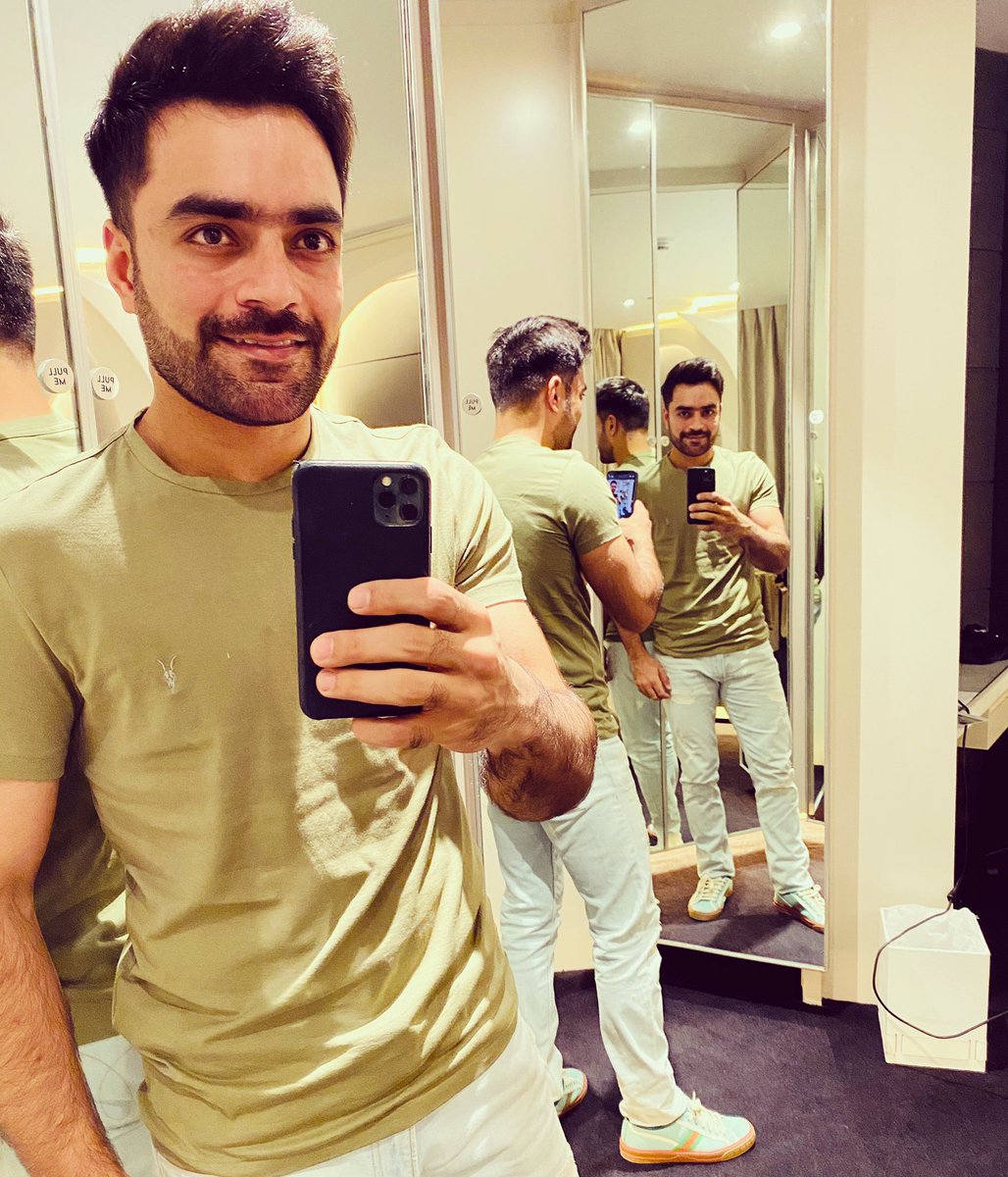 But even if he was not taking wickets, he was busy choking rival batters and stemming the flow of runs. He recently made his return with the ball as well, in the game against Mumbai Indians, but his team lost the game.
After the game, he revealed that he is consciously making an effort to bowl restrictive spells. He said:
"Yes, while bowling in T20 it's always great to take wickets, but for me it's different a bit," Rashid said. "I always focus on the economy. That is something which I always have in my mind: to bowl well and economically. That is something that always puts the pressure on the batsmen, and we expect wickets to come at the other end.
He added:
"Yes comparing to other IPLs, I got a little bit fewer wickets this year, but it's not that much different, just two-three wickets. Last time as well, I had 13-14 wickets in 11 games, this year it's 11 wickets. It's a matter of three-four wickets. In a couple of games I haven't bowled as well as I should have, but that is T20. There is so much for you to learn and every day is a good day to learn,"
Meanwhile, an old tweet of Rashid Khan has resurfaced on Twitter and has been going viral. The Well, the tweet is from October last year when Rashid Khan achieved a big milestone in his career by becoming the fastest bowler to take 100 T20I wickets. Rashid achieved this amazing feat during the match against Pakistan in the T20 World Cup. His single tweet had won millions of hearts.
While Rashid achieved this amazing feat on Friday, his team had failed to win the game. Later, he took to his Twitter and poured out his emotions via a heartfelt tweet. He wrote:
"Sorry to all the fans back home and all around the world not giving you victory to and bring smile on your faces BUT Your support and prayers will be imp for the rest of the games.Thank you everyone for your msges 100th T20 international wkts ??
AFGHANISTAN ZINDABAD"
Check out the tweet:
Sorry to all the fans back home and all around the world not giving you victory to celebrate and bring smile on your faces BUT Your support and prayers will be imp for the rest of the games.Thank you everyone for your msges 100th T20 international wkts

AFGHANISTAN ZINDABAD pic.twitter.com/PAo5TRQpa0

— Rashid Khan (@rashidkhan_19) October 30, 2021