---
The T20 World Cup 2022 is into its second half now. And soon after the conclusion of the ICC mega-event in Australia, all the eyeballs of the fans will shift to the IPL 2023 auction.
The IPL 2023 will be the 16th edition of the tournament and is expected to kick start in the last week of March, after the completion of the inaugural Women's IPL.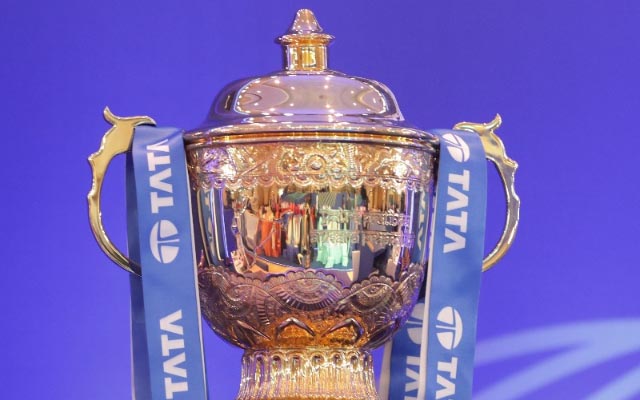 Here is all the information we know so far about the IPL 2023 mini-auction:
What is the date of the IPL 2023 auction?
The BCCI has decided to hold the IPL 2023 mini-auction in mid-December, with December 16 decided as the tentative date.
Where will the IPL 2023 auction be held?
In what is surprising newsT20, the BCCI has been contemplating hosting the IPL 2023 mini-auction outside India. It has been reported that the BCCI may conduct the IPL 2023 auction in Turkey!
"A final decision is expected to be taken in the first week of November with regular venue Bengaluru also in consideration. However, the Istanbul option is very much on the IPL table and Cricbuzz has learnt that it is currently the authorities' first choice," a report in Cricbuzz said.
What is the last date of the franchises to announce their retentions?
The BCCI has set November 16 as the deadline for the franchises to send their final list of retained players and released players.
How many players can the franchises retain? It their a limit?
Yes, according to Insidesport, franchises can retain a maximum of 15 players and will have to release the rest. They can, of course, try to buy back the players in the auction.
The minimum squad size after the completion of the auction is 18 and the maximum is 25.
How much purse do all the franchises have for the IPL 2023 auction?
The salary purse for the auction is set at INR 95 crore - which is 5 crore more than last year. This means each team will have at least INR 5 crore to start with. The purse of the franchises will be increased after they release or trade players away. They can use the leftover amount from the IPL 2022 mega-auction. Punjab Kings have the maximum purse already of INR 3.45 crore.
IPL 2023 Auction Purse leftover from the previous auction:
Punjab Kings: Rs 3.45 Cr

Lucknow Super Giants: 0

Royal Challengers Bangalore: Rs 1.55 Cr

Rajasthan Royals: Rs 95 lakh

Kolkata Knight Riders: Rs 45 lakh

Chennai Super Kings: Rs 2.95 Cr

Gujarat Titans: Rs 15 lakh

Mumbai Indians: Rs 10 lakh

Sunrisers Hyderabad: Rs 10 lakh