---
IPL 2022 was quite disappointing for star all-rounder Ravindra Jadeja. Before the start of the 15th season, Chennai Super Kings (CSK) also made Ravindra Jadeja the captain, but Jadeja could not do anything special in the captaincy. After this MS Dhoni had to take over the responsibility of captaincy again. Later Jadeja was also ruled out of the tournament due to injury.
There were reports of alleged differences between the CSK management and Ravindra Jadeja after IPL 2022. Jadeja had also deleted several posts related to CSK, following which speculations were rife that the star all-rounder would either be traded to another team or released before the auction. There was even news that there could be a trade between CSK and Gujarat Titans for Jadeja and Shubman Gill.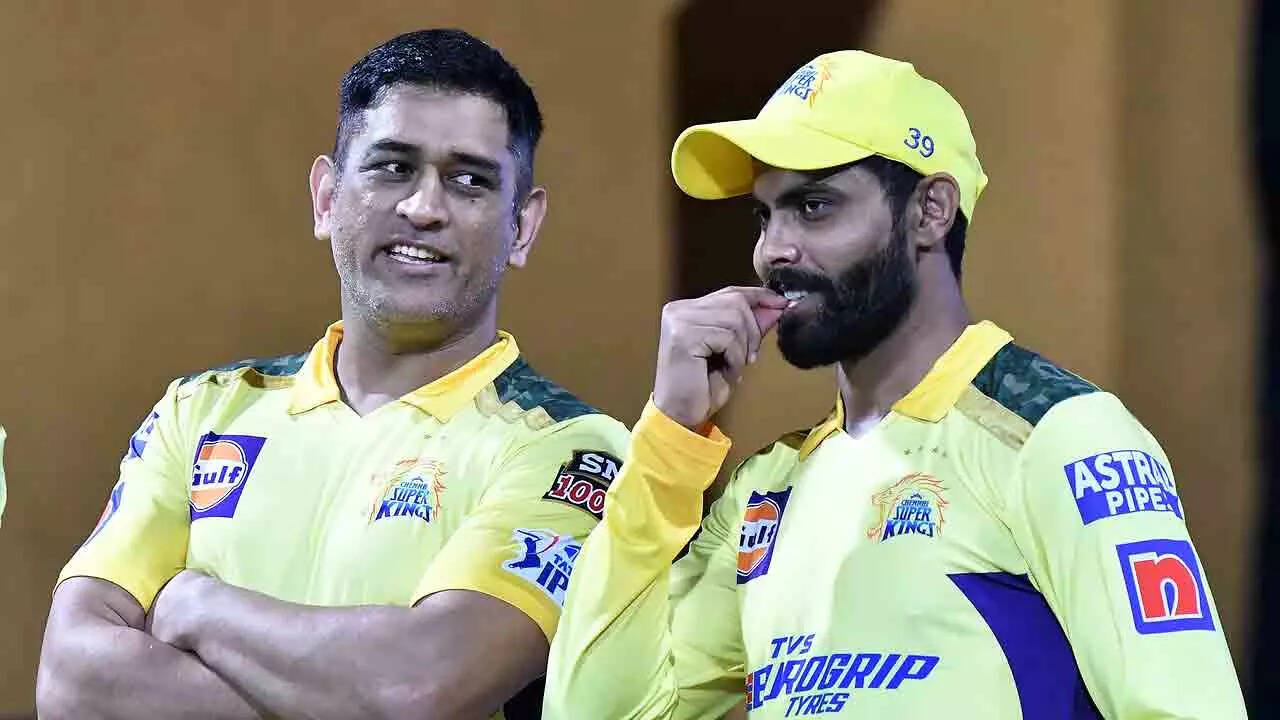 CSK Refused To Trade Jadeja
However, now good news is coming for CSK fans. According to a Cricbuzz report, the CSK management has made it clear that Ravindra Jadeja will remain with the team and there are no plans to release or trade him. The CSK management believes that Jadeja is arguably one of the best all-rounders in the world. It is also learned that Gujarat Titans wanted to trade all-rounder Rahul Tevatia to R Sai Kishor in the team, but CSK has turned down the offer.
Top source of CSK (in Sports Tak) said "We & Jadeja are on the same page so there is no question of releasing him".
Jadeja has been with CSK since 2012. After joining CSK in the 2012 auction, Jadeja has spent a total of ten years with this team. During this illustrious journey, Jadeja won two IPL titles with CSK. At the same time, he was able to establish himself as one of the best all-rounders of the game. Before the mega auction of IPL 2022, the 31-year-old Jadeja was retained by the franchise for Rs 16 crore. In IPL 2022, Chennai Super Kings lost six out of their eight games under Jadeja's captaincy.
Recently Jadeja has undergone surgery Ravindra Jadeja is currently running out of Team India due to knee injury. Jadeja had surgery on September 6 this month, due to which he will not be able to participate in the T20 World Cup as well. By the way, Jadeja's knee has been a problem for a long time. Ravindra Jadeja also suffered an injury during IPL 2022 before the Asia Cup, due to which he had to be out of some matches.
Jadeja then returned to the field through the tour of England. Since then he has been running in excellent form. Now the Indian team is missing him a lot.