---
Chennai Super Kings is the only franchise in the history of IPL to have participated in the IPL as a regular captain so far. That is, from IPL-2008 to IPL-2021, Chennai Super Kings has been playing under the captaincy of Mahendra Singh Dhoni.
CSK are considered to be one of the smartest franchises when it comes to releasing and retaining players ahead of the IPL auction. There are many players of the Indian team who first played for Chennai Super Kings and then got selected in the Indian team. Since, releasing and retaining players is one of the biggest issues for the team management of any franchise. That's why sometimes management makes mistakes in releasing or retaining players.
In today's article, we will take a look at the list of popular players released by Chennai Super Kings who later captained another franchise in the Indian Premier League.
1. Parthiv Patel:
Parthiv Patel is one of the players released by CSK who has subsequently led another team in the IPL. In the first three seasons of the competition, Parthiv was a part of CSK. During this, he scored 516 runs in 26 innings at an average of 21.50. However, after the end of IPL-2010, the wicket-keeper batsman was released by CSK.
Parthiv was part of Kochi Tuskers Kerala in IPL-2011 after his release from Chennai Super Kings. In fact, Kochi Tuskers joined the IPL for only one season. The captaincy of this franchise, which came in the year 2011, was in the hands of legendary Sri Lankan cricketer Mahela Jayawardene. But, after Jayawardene's injury, Parthiv Patel captained this franchise in one match. In which Kochi Tuskers had to face defeat.
2. George Bailey:
George Bailey is one of those players in cricket history. Who captained in his debut match itself. In fact, Australian cricketer George Bailey was known for his captaincy skills from the days of domestic cricket. Therefore, when he made his debut, he was handed over the command of the team. When it comes to IPL, Bailey started his career with CSK. But, he was released by the franchise before the IPL-2010 auction.
However, after this George Bailey had to wait for a few more years to return to the IPL. After this, when he joined Punjab Kings in IPL-2014, the franchise handed over the command of the team to him. Since, Bailey had a good experience of captaincy. Hence, that season he was able to take the franchise to the finals. After this he was the captain of Punjab Kings in IPL-2015.
3. Murali Vijay:
Murali Vijay was a part of Chennai Super Kings for a long time. Not only this, he was also the strongest link in Chennai's batting lineup in the initial season. A flamboyant opener, Vijay played for CSK from IPL 2009 to 2013. After that he was a part of Delhi and then played for Punjab Kings from IPL-2015 to 2017.
Since, Murali Vijay was an experienced cricketer. Therefore, in the 9th season of IPL, Punjab Kings decided to keep the burden of their captaincy on their shoulders. However, he was not ready for the captaincy at all. Hence, he could lead Punjab Kings to victory in just 3 matches out of 8 matches.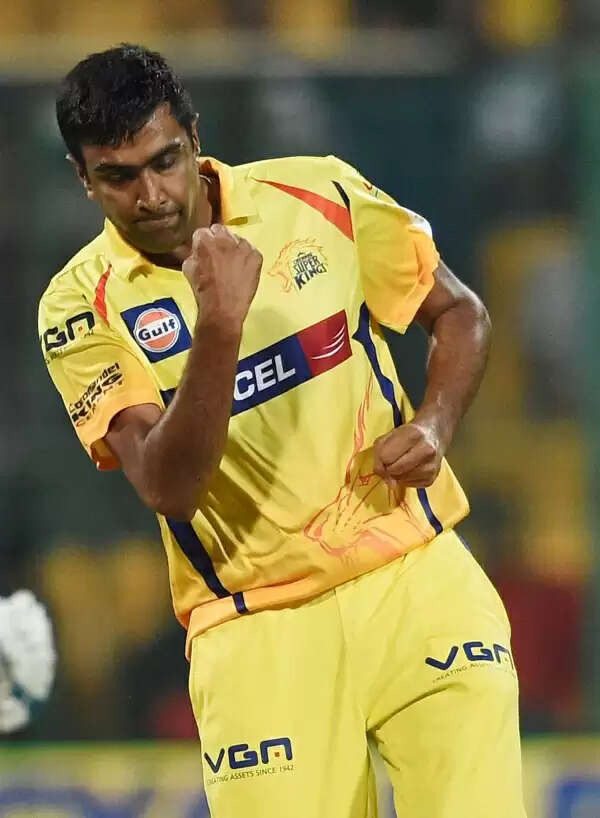 4. R Ashwin:
Ravichandran Ashwin is another popular released player by CSK who later captained a different team in the Indian Premier League. The Chennai off-spinner was one of the finest members of the franchise. Ashwin bowled well while in CSK, on ​​the basis of which he also got a chance to join Team India. In fact, he was the best off-spinner in the country during that time.
However, when Chennai Super Kings were banned for two years, Ashwin represented Rising Pune Supergiants. Subsequently, in IPL-2018, CSK tried to sign him again. But, he was signed by Punjab Kings due to high auction amount.
Seeing Ashwin's performance and experience, the franchise appointed him as the captain of the team in IPL-2018. After this he continued to captain Punjab Kings in IPL-2019. Since, Ashwin was able to win the team in just 12 matches in 28 matches as captain. And his performance was also not special. That's why Punjab Kings released him before IPL-2020. Since then he is a part of Delhi Capitals.