Royal Challengers Bangalore are all set to play their final game of the league stage in the ongoing 2022 edition of the Indian Premier League. But ahead of their last game against Gujarat Titans, RCB squad enjoyed their time at the RCB 'Hall of Fame' awards and much to the excitement of the fans around …
---
Royal Challengers Bangalore are all set to play their final game of the league stage in the ongoing 2022 edition of the Indian Premier League. But ahead of their last game against Gujarat Titans, RCB squad enjoyed their time at the RCB 'Hall of Fame' awards and much to the excitement of the fans around the world, veterans AB de Villiers and Chris Gayle were inducted into the Royal Challengers Bangalore's (RCB) Hall of Fame during a special event
Well, on Tuesday, the official social media handle of RCB shared a video from the awards function where AB de Villiers and Chris Gayle were inducted into RCB's 'Hall of Fame'.
The "RCB hall of fame" memento of AB Devilliers and Chris Gayle. pic.twitter.com/dJN1Xo5HiV

— Johns. (@CricCrazyJohns) May 17, 2022
The entire squad of the Royal Challengers Bangalore was gathered in the team's common area for the special occasion to induct Gayle and De Villiers into RCB's Hall of Fame. De Villiers and Gayle also joined their former teammates through video conferencing as they were inducted to RCB's Hall of Fame following induction speeches by former captain Virat Kohli and the team's Director of Cricket, Mike Hesson.
Before announcing De Villiers and Gayle's entry into the Hall of Fame, Virat Kohli gave an emotional speech in their honor.
"AB has truly changed the game of cricket with his innovation and sportsmanship which defines RCB's 'Play Bold' philosophy. In the videos we saw you guys have changed how IPL is played. With AB I played for 11 years with Chris I played for seven. And both the journeys started in 2011 which for me is going to be the most special year as I met the both of you. I always have a few memories with you guys that stand. With AB, it was the two games against Gujarat in 2016. That partnership I had will last with me for life. I got to see close-up how it is done and that left me astonished. In the same year when we were struggling, it was AB and Iqbal who took us home," Kohli said.
He added: "With Chris that year, he came in late after four games. Till then he must have been chilling in Jamaica. But then, he hit two centuries that year and went on to score a lot of runs. And then the 175, who can forget that,"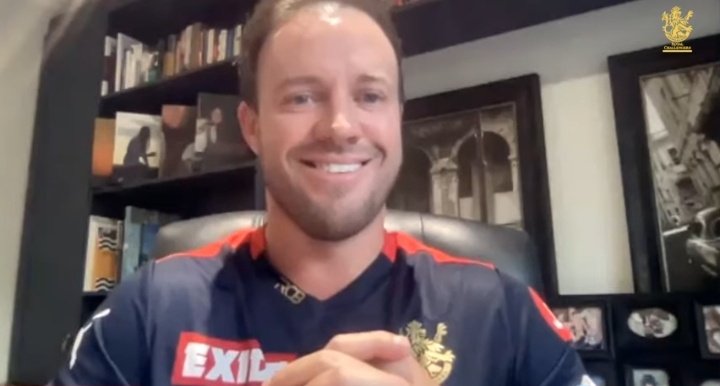 AB de Villiers also got emotional during the ceremony as he expressed his gratitude towards his team. He said:
"To the RCB boys sitting there, what an amazing privilege. I am quite emotional, to be honest. I have been a little bit out of cricket as you know and just watching you boys on TV just last while, really gets me excited about things that are coming this season. Virat, thanks for the kind words. Mike, Nikhil, and everyone from the franchise who set this up. It's really special. We had some amazing time together as a team and the sun has moved on for Chris and I now but we are still very much a family, and we will always be. Thank you very much for the very special touch,"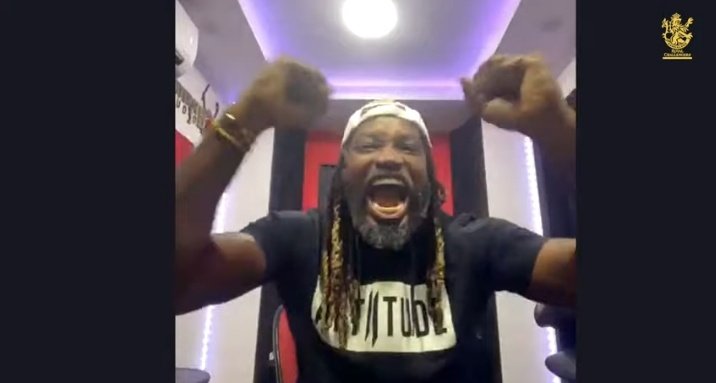 Gayle also recalled his journey with RCB and thanked his former side for everything. He said: "I wanted to thank the RCB franchise for everything. It's been really special for me as well to be inducted into something fantastic and I will always keep RCB close to my heart. I share a lot of memories with some special players and some special coaches as well. It's been really really fantastic. I wish I was there to give this speech. As AB mentioned, it's a bit emotional as well because it's very touching for such a franchise that they have created over the years. And to Virat, thank you for the kind words as well, it's been fantastic sharing the dressing room with you guys as well, and enjoyed each and every moment. It's special,"
Watch the video shared by Royal Challengers Bangalore:
Huge privilege guys! Thank you very much for the wonderful gesture. I'll forever be an RCB'ian

— AB de Villiers (@ABdeVilliers17) May 17, 2022