In the much-anticipated semi-final clash of the ICC Cricket World Cup 2023 at Wankhede Stadium in Mumbai, India showcased a dominating performance, marking their presence with an impressive track record in the group stages. India emerged victorious in all nine of their group-stage matches, asserting their dominance over their opponents convincingly. The team's stellar performance secured their spot in the semi-finals, setting the stage for an electrifying encounter.
Undoubtedly, the star of the tournament, Virat Kohli, has been a standout performer for India in the ICC Cricket World Cup 2023. The captain's exceptional leadership and outstanding batting skills have propelled India to new heights. Kohli's remarkable consistency with the bat is evident in his record-breaking achievements.
In the ongoing semi-final, Virat Kohli once again demonstrated his prowess by scoring a century, a feat that not only propelled India to a commanding position in the game but also etched Kohli's name in the record books. With this century, Kohli achieved a significant milestone, becoming the player with 50 ODI centuries, solidifying his position as the batsman with the most hundreds in ODI history.
The journey to this historic moment was not without its challenges. Between 2019 and 2022, Kohli faced a lean period where he struggled to score a century for three years. Critics were quick to speculate about the end of his illustrious career. However, Kohli responded emphatically, staging a remarkable comeback in 2022 and 2023, where he not only regained his form but also amassed centuries with remarkable ease.
One Virat Kohli Stat For Team India That Proves Virat Kohli As The Greatest Ever ODI Batter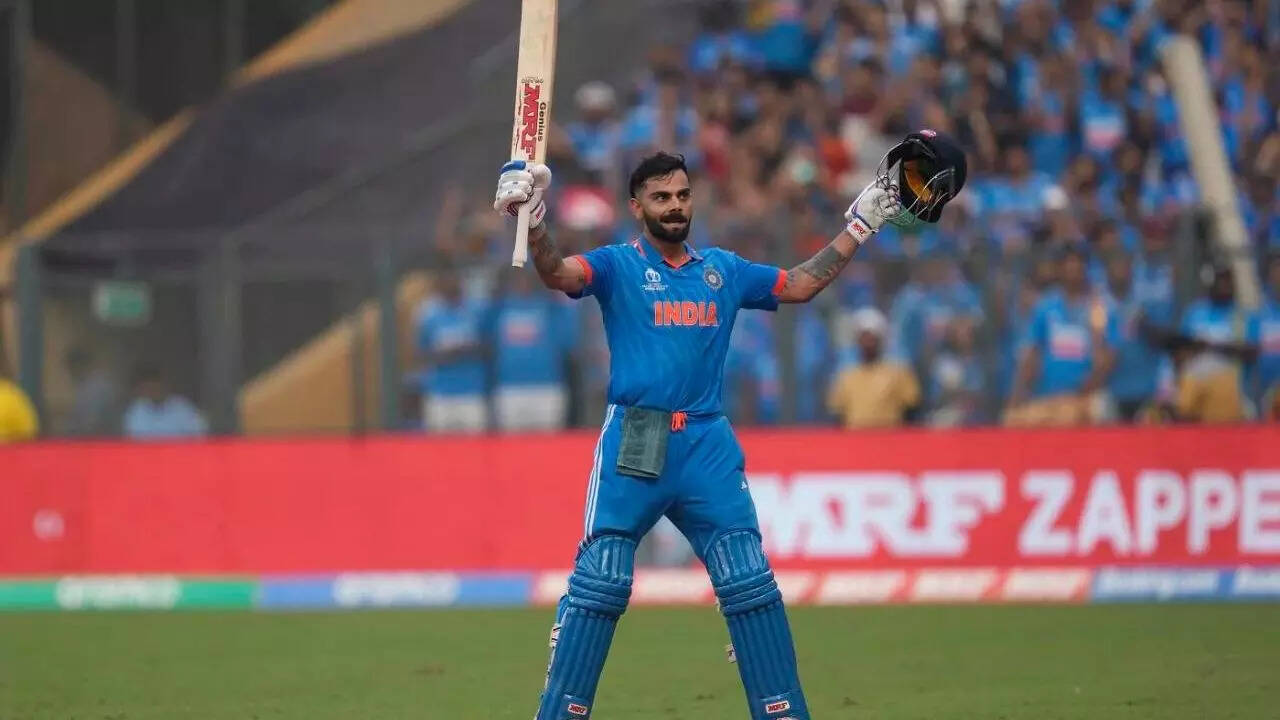 One statistical nugget that has sent waves across the cricketing community is Kohli's feat of scoring as many ODI centuries in 291 matches (279 innings) as India collectively did in their first 347 ODIs (2922 innings), spanning from 1974 to January 1998. This remarkable statistic underscores Kohli's individual brilliance and his pivotal role in India's ODI success.
In the semi-final clash, India posted a formidable total of 397 runs in their 50 overs during the first inning. This commanding score not only showcased the batting prowess of the Indian team but also set a daunting target for their opponents. The collective effort of the Indian batting lineup, coupled with Kohli's stellar century, laid a strong foundation for India's dominance in the match.