5 Batsmen To Score A Century In Their 100th ODI Match
Nothing provides greater joy to a batsman than scoring a century for the nation and putting the right foot forward in the direction of a victory. Passing the three-digit mark on a consistent basis is an indication of the rich vein of form batsman is going through, and he can indeed turn everything into gold …
---
Nothing provides greater joy to a batsman than scoring a century for the nation and putting the right foot forward in the direction of a victory. Passing the three-digit mark on a consistent basis is an indication of the rich vein of form batsman is going through, and he can indeed turn everything into gold with his Midas touch. The aspect includes grabbing unbelievable catches in the outfield and also scalping wickets if bestowed with an opportunity to roll the arm over. While a century scored at any point in the career is always special, there is an added significance to one achieved in the 100
th
match of any format. The player had surpassed all the hurdles which lied in the way towards a successful international career and thus, could play the 100
th
match for the country. A century scored on this special occasion is indeed the icing on the cake and the cricketing fraternity lauds them for their immeasurable contribution to this wonderful sport. In the below piece, we look at 5 such batsmen, who scored a century in their 100
th
ODI match:
1. Chris Cairns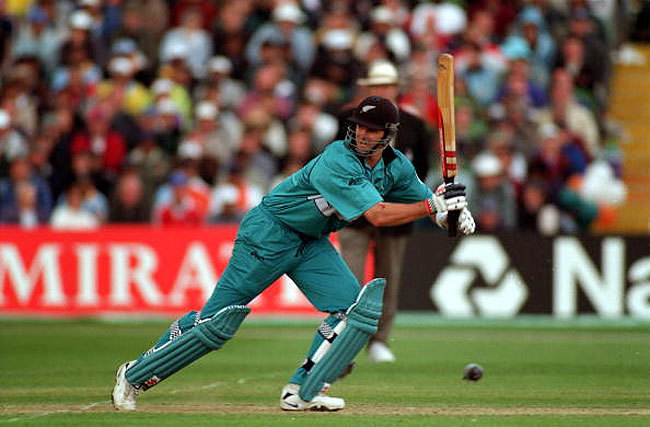 A batting all-rounder and one of the legends of New Zealand cricket, Cairns hit this memorable century against India during the 5
th
ODI at Christchurch in 1999. Put into bat first, New Zealand posted a commanding total of 300-8 in their 50 overs, owing to brilliant knocks of 115(80) by Cairns and 63(88) by Twice. Srinath was the pick of the bowler for the Indians, who snapped up 3-44. India, however, had no reply to this batting effort from the Kiwis, who were bundled out for 230 and lost the contest by 70 runs. Harris worked his magic for the home team picking up 4-40 and playing a crucial role in the victory.
2. Mohammad Yousuf
An elegant right-hand batsman from Pakistan, who had a habit of topping the various batting charts, Yousuf smashed this knock against Sri Lanka during the final of the Tri-series held at Sharjah in 2002. Batting first, Pakistan posted a competitive total of 295-6 in their 50 overs on the back of knocks of 129(131) by Yousuf and 66(71) by Younis Khan. Zoysa, the left-armer was the shining light for the Lankans with figures of 3-63. Sri Lanka, unfortunately, couldn't show any signs of resilience during the chase, getting decimated for a meagre 78 in 16.5 overs and handing Pakistan a comprehensive victory by 217 runs.
3. Kumar Sangakkara
A legend of Sri Lankan cricket, who left a legacy behind after his retirement,
Sangakkara
achieved the feat against Australia during the 4
th
ODI at Colombo in 2004. Electing to bat first, Australia were skittled out for 233 in 47.4 overs, who could reach there owing to innings of 67(79) by Ponting and 53(76) by Symonds. Spin wizard, Muralitharan scalped 3-44 from his 10 overs and did all the damage for the Aussies. In an unexpected turn of events, Sri Lanka were dismissed for 193 in 43.4 overs and bestowed Australia an easy win by 40 runs. Wicketkeeper-batsman Sangakkara waged a lone battle with the bat in hand, smashing 101(110) to keep the team in the hunt while Kasprowicz restricted him from doing so with his spell of 5-45.
4. Chris Gayle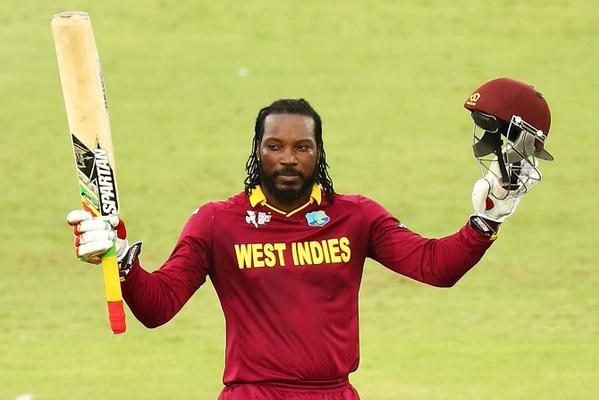 The most destructive batsman in the history of the sport, Gayle chronicled this knock against England during the 8
th
match of the NatWest series in 2004 at Lord's, London. England while batting first, posted a competitive total of 285-7 in their 50 overs, courtesy centuries by Strauss and Flintoff, who hammered 100(116) and 123(104) respectively. Gayle was the most impressive bowler for the Windies, who got rid of 3 batsmen for 57 runs. The chase was a tricky one but Gayle, who contributed 132(165) and Sarwan, who stroked 89(78), made the task relatively easier, achieving the total by 7 wickets and 5 balls to spare. Gayle has deservingly adjudged the MOM for his all-round show, making his match-winning credentials evident and clear.
5. Marcus Trescothick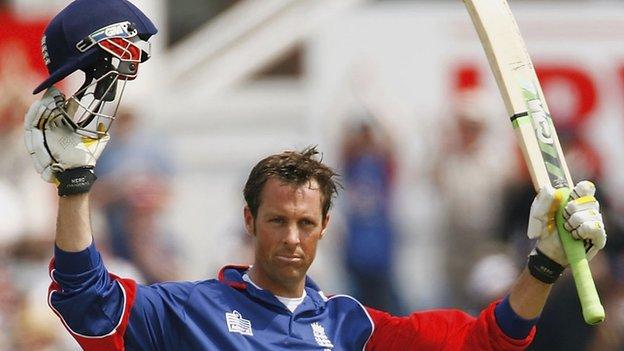 A solid left-handed opening batsman, who was involved in multiple century partnerships at the top of the order, Trescothick slammed the knock against Bangladesh during the 1st game of the NatWest Series at Kennington Oval, London in 2005. Bangladesh, who were made to bat first, could only score 190 in the allotted 50 overs, a courtesy destructive spell of bowling from Harmison, who snapped up 4-39. Having executed their plans successfully during the bowling innings, it was a mere formality for England to chase the total down and march ahead. They did so with aplomb on the back of superb knocks of 100(76) by
Trescothick
and 82(77) by Strauss, clinching the contest by 10 wickets and a whopping 151 balls to spare.