ICC ODI Player Of The Decade: 4 Cricketers Unlucky To Miss Out On The Nomination List
The ICC had to go through a lot of top-class players to shortlist 7 names for the ICC ODI Player of the Decade. The names that they selected are Virat Kohli, Lasith Malinga, Mitchell Starc, AB de Villiers, Rohit Sharma, MS Dhoni and Kumar Sangakkara. Virat Kohli, Rohit Sharma and MS Dhoni have performed magnificently …
---
The ICC had to go through a lot of top-class players to shortlist 7 names for the ICC ODI Player of the Decade. The names that they selected are Virat Kohli, Lasith Malinga, Mitchell Starc, AB de Villiers, Rohit Sharma, MS Dhoni and Kumar Sangakkara. Virat Kohli, Rohit Sharma and MS Dhoni have performed magnificently for India this decade while MS Dhoni has won two ICC tournaments in the same period. AB de Villiers and Lasith Malinga have been absolutely brilliant for their countries and Mitchell Starc has delivered for Australia in the 2015 and 2019 World Cups. Kumar Sangakkara himself has been a great legend of Sri Lanka cricket. While all these players are ODI greats and certainly deserve to be nominated for this prestigious award, there are a few names who were unlucky to miss out on the nomination. Here are 4 players would consider themselves unlucky to not have made the nominations of this list.
ICC ODI Player Of The Decade: 4 Cricketers Unlucky To Miss The Nomination List
Hashim Amla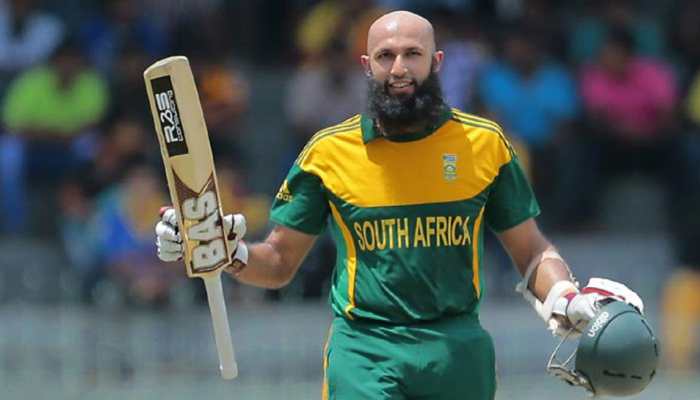 Hashim Amla has arguably been one of South Africa's most underrated cricketers. Rising through the ranks, Amla made himself a certain starter in South Africa's playing XI across all three formats. But it was in ODI cricket where he began to break records and score runs at an unbelievable consistency. He was at his best during the 2010-2019 decade where he scored 7265 runs in 159 ODIs, at a brilliant average of 49.72. He scored a humongous 26 hundreds and 33 half-centuries during this period and was one of the main reasons behind South Africa's run to the 2015 World Cup semifinal.
2. Ross Taylor
Like Hashim Amla, even Ross Taylor has been the unsung hero of New Zealand cricket team across all three formats. He has established himself at No.4 for New Zealand in ODIs for a while now and has scored a truckload of runs. Being the senior player after the retirement of Brendon McCullum, Taylor helped Kane Williamson take the New Zealand team to greater heights like the 2019 World Cup fina;. Having scored 6428 runs in 145 ODIs this decade at a brilliant average of 54. 01 which is better than Kumar Sangakkara who is in the list, Taylor will feel unlucky to have not made the ICC ODI Player of the Decade list.
3. Shakib Al Hasan
At one point in time, Shakib Al Hasan was the number one all-rounder in world cricket and rightly so. He hit 4276 runs in 131 ODIs in the 2010-2019 decade and was one of the main pillars of Bangladesh cricket. He is one of the main reasons why Bangladesh cricket grew leaps and bounds and are a competitive team in this day and age. As far as bowling is concerned, Shakib has pciked up the second-most number of wickets in ODIs with 1717 scalps to his name. He will be another big name that has unfortunately missed out on the ICC ODI Player of the Decade list.
4. Trent Boult
A surprise addition in this list for many, Trent Boult has arguably been one of the most underrated swing bowlers of the decade. Especially in white-ball cricket where the ball swings for a very less number of overs, Trent Boult has managed to be of great impact up top. It was his magnificent performances throughout the 2015 and 2019 World Cups that took New Zealand to the finals. Having picked up 164 wickets from just 89 matches in this decade, Trent Boult is another name who will consider himself unlucky to have missed out on the ICC ODI Player of the Decade nomination.