READ: The Story Behind The Position 'Short-Leg' In Cricket
---
In the previous article, we covered the first close-in position in front of the batsman, and how important it is in the context of hammering the advantage of the fielding side, inspite of the massive dangers involved in fielding in that position, which also include death. We now move on to another close in position that is used by fielding captains, equal in its risks as the silly point, and also very unpredictable to understand. We are talking about the "Short Leg".
The short leg is another close-in fielder, who stands right up the batsman's nose to hammer that advantage that the fielding side have as far as the proceedings of the game is concerned. He usually stands front of square on the leg side, and his job description while standing up there is exactly similar to the fielder standing at silly point, which is being alert, agile, and the courage to keep standing inspite of heavy chances of getting hit hard. In most of the general settings of the game, it is observed that the majority of the short leg fielders are usually top-order batsmen. While this is a rather intriguing and peculiar observation, there is no logic or reason to it.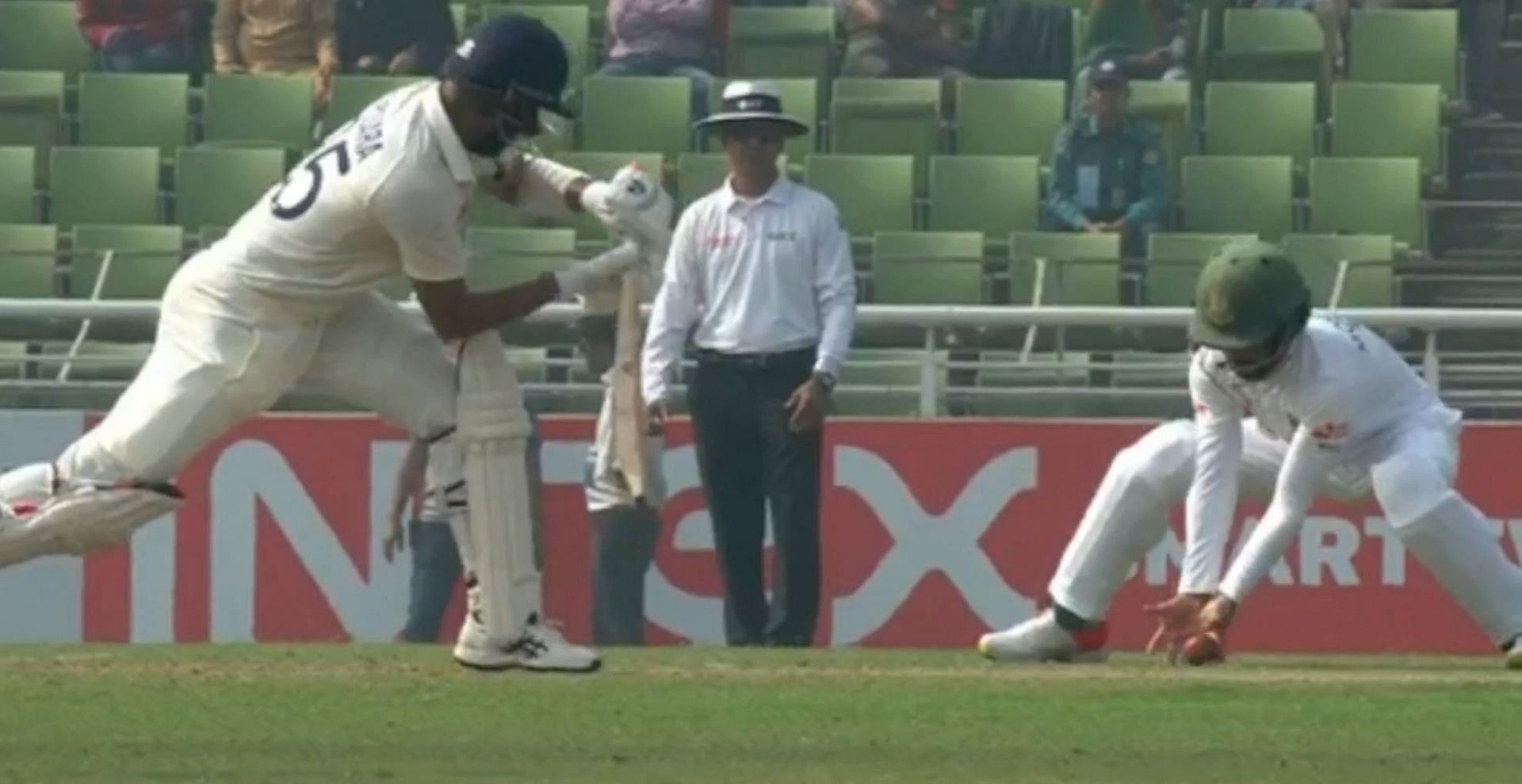 Another interesting theory in regards to this position is that the short leg position is generally reserved for a player who is either making his debut on the big stage, or is a relevant novice as far as his international cricket career is concerned. While this is another peculiar observation, it does not hold any weight to suggest that it is the case, just like the theory above.
The short leg fielder, apart from the wicketkeeper is normally the one who likes to or is more often than not assigned to throw the verbal volleys at the batsmen. The most popular example of this was Matthew Wade and Marnus Labuschagne in that iconic Sydney Test match. With the game very much in Australia's favor, skipper Tim Paine assigned Matthew Wade, and then Marnus Labuschagne to get into the skin of batters R Ashwin and Hanuma Vihari so they could get that wicket which would have more or less sealed the win for them, which at the end did not happen.
Some of the most memorable catches at short leg in recent times are Marnus Labuschagne taking a brilliant reflex catch to dismiss a well set Jermaine Blackwood in the test at Perth, and most recently, Khaya Zondo taking a one-handed peach to dismiss David Warner on a golden duck.