In the thrilling finale of the Asia Cup 2023, India emerged victorious, claiming the title in spectacular fashion. However, it wasn't just the fireworks in the sky that lit up the evening but the scintillating performance of Mohammed Siraj. His spell of bowling was nothing short of extraordinary, a masterclass in fast bowling that will be remembered for years to come.
Siraj's performance was nothing short of a spectacle. He dismantled the Sri Lankan batting lineup with ease, picking up four wickets in a single over and finishing with astonishing figures of 6/21 in his seven-over spell. It was a display of skill, precision, and sheer dominance on the cricket field.
The conditions in Colombo favoured swing bowling early on, thanks to a brief drizzle. Siraj capitalized on this opportunity, swinging the ball both ways and leaving the Sri Lankan batsmen in disarray. His ability to extract movement from the pitch was simply mesmerizing.
What made Siraj's performance even more remarkable was his track record against Sri Lanka before this game. He had previously averaged around 10 against them, making his stunning performance in the final all the more unexpected and impressive.
Memes Galore As India Thrash Sri Lanka To Win Asia Cup 2023
The destruction caused by Siraj and India's emphatic victory left the R Premadasa Stadium and cricket fans around the world in awe. The manner in which India clinched the title was nothing short of stunning, and it will be remembered as one of the most remarkable moments in Asia Cup history.
As the fireworks lit up the night sky in celebration, it was Mohammed Siraj's fiery spell that truly stole the show. His exceptional bowling display will be etched in the annals of cricketing history, and fans will eagerly await his future performances, hoping for more magical moments on the field. Siraj's incredible performance has left the cricketing world stunned, a testament to his rising star in the world of fast bowling. Ishan Kishan and
Shubman Gill
cruised to the target and won India the 8th Asia Cup in style.
Congratulations Bharat & captain Rohit Sharma for winning Asia Cup Final Boom Boom Jasprit Bumrah & #Siraj Miyan. Take a bow Miya Bhai quickest 5 wickets haul. Sri lanka they cannot play him 50 all out.
RCB's 49#INDvsSL #Fifer #AsiaCup2023#IndvsSri #RohitSharma #viratkholi pic.twitter.com/46qhVyOpdH

— Ashutosh Srivastava 🇮🇳 (@sri_ashutosh08) September 17, 2023
Congratulations Bharat 🇮🇳#AsianCup2023 #ElvishYadav pic.twitter.com/gReRM1ijDT

— Elvish Yadav: Proud Hindu 🕉️🔱 (@Elvish_UnitedFC) September 17, 2023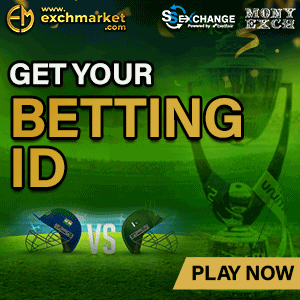 Congratulations Bharat, We won like it was cakewalk 🇮🇳
Can't wait to see y'all in the world cup
#AsiaCup2023final #INDvsSL pic.twitter.com/XUaS2Os5XK

— Disha💋 (@Diiiisshaaaa) September 17, 2023
Congratulations Bharat 🇮🇳#Siraj || #INDvsSL || #INDvSL || #SLvsIND || #AsiaCupFinal || #AsiaCupFinals || #PakistanCricket || #IndiavsSrilanka || pic.twitter.com/jaJ6vVybOD

— Dr. Radhika Chaudhary (@Radhika8057) September 17, 2023
Happy faces , congratulations Bharat 🥹🫶🏻..#MohammadSiraj #Siraj #INDvSL #AsianCup2023 #IndiavsSrilanka #INDvsSL pic.twitter.com/Tbn96T6AtY

— 𝐕𝐢𝐫𝐚𝐣 (@Chole_Chawal) September 17, 2023
#AsianCup2023 #IndiavsSrilanka #AsiaCup2023final captain Rohit Sharma #champions 50 all out one of the greatest #indvssri #siraj they cannot play him Colombo congratulations Bharat pic.twitter.com/1R4HJkinDu

— jayvant gadhavi (@gadhavijayvant) September 17, 2023
Congratulations Bharat 🤩🤩

What a celebration & Treat on the occasion of Modi Ji's Birthday by Team Bharat !#INDvsSL #Siraj #HappyBirthdayModiJi pic.twitter.com/EdPGQEfEcv

— Gaurav🇮🇳 (@IamGMishra) September 17, 2023
No speed challans for #Siraj today.#AsiaCupFinals#AsiaCup2023#INDvsSL

— Delhi Police (@DelhiPolice) September 17, 2023