The anticipation is building as fans around the globe gear up for the riveting semi-final clash between India and New Zealand in the ICC Cricket World Cup 2023. Set to unfold at the iconic Wankhede Stadium in Mumbai, this encounter is not just a cricket match; it's a rematch of the heart-wrenching semi-final in the 2019 World Cup in Manchester, where India faced a devastating defeat.
India's journey to the semi-final of the ICC Cricket World Cup 2023 has been nothing short of spectacular. The Men in Blue have asserted their dominance, securing the top rank by triumphing convincingly in all their matches. The prowess of the Indian cricket team has left fans in awe and opponents pondering strategies to break their winning streak.
On the other side of the pitch, New Zealand enters the semi-final arena as the fourth-ranked team. Their qualification may not be as pristine as India's, but the Kiwis have shown resilience and skill, earning their spot among the world's cricketing elite. Now, facing the formidable Indian team, New Zealand is gearing up for a battle that promises cricketing brilliance.
Mitchell Santner, a crucial player in the New Zealand squad, has shed light on the strategy to counter India's batting powerhouse. In a recent media interaction, Santner emphasized the importance of assessing the pitch accurately and putting a check on Team India's batting unit.
Mitchell Santner Fires Warning To Team India ahead of the World Cup 2023 semi-final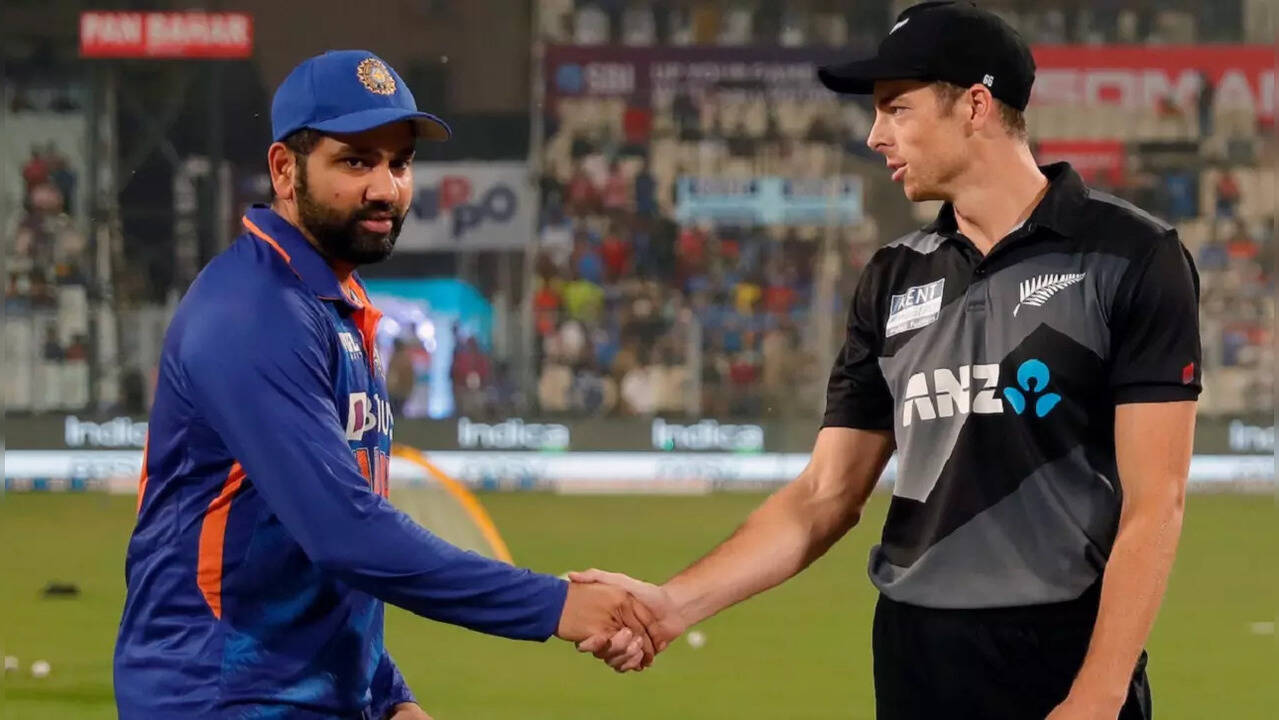 In Santner's own words, "Hopefully we can hear a pin drop and a bit of silence – then we're obviously doing alright." This statement underscores the Kiwis' focus on controlling the game and keeping the Indian fans at bay. Santner acknowledges the destructiveness of India's top six and top seven batsmen, highlighting the need to take wickets early on as a crucial aspect of slowing down the Indian juggernaut.
He said: "Hopefully we can hear a pin drop and a bit of silence – then we're obviously doing alright. We'll have a look at the pitch and see what happens, but we know how destructive their top six, top seven are. It seems like the only way you can kind of slow these guys down is taking wickets up front, so that's obviously a big part of it."
Santner's reflections on the 2019 World Cup semi-final in Manchester bring forth memories of a pivotal moment that shaped the outcome of the match. The run-out of MS Dhoni, orchestrated by a direct hit from Martin Guptill, stands out in cricketing history as a turning point that silenced the Indian crowd.
Santner remembered the 2019 World Cup semi-final in Manchester, where New Zealand beat India by 18 runs. A turning point in the match was the run out of MS Dhoni. Recalling the incident, the Hamilton-born cricketer elaborated: "It was pretty surreal. Obviously the start we had was unbelievable and it did silence the crowd a bit. I remember being out at deep point off Lockie [Ferguson] and they were still in the game and [MS Dhoni] cut one over me for six and that was ridiculous. [The fans] were like 'These guys are going to win this' and then obviously the run-out [of Dhoni by a direct hit from Martin Guptill] changed things and we silenced them again."