The cricket world is waiting impatiently for November 5th, when South Africa and India will square off at the legendary Eden Gardens. But since it's also India's cricket superstar Virat Kohli's 35th birthday, this match is more significant than simply another high-stakes match in the ICC Cricket World Cup. The air is electric with anticipation as cricket fans across the globe look forward to this historic match. Before Pakistan's pivotal encounter against Bangladesh on October 31, Mohammad Rizwan, the wicketkeeper-batsman for the team, took advantage of the occasion during a practice session at Eden Gardens to wish Kohli a happy birthday ahead of schedule.
During a lighthearted chat with India Today – Aaj Tak outside the iconic Eden Gardens, Mohammad Rizwan wished Virat Kohli a very happy birthday.
I Hope Virat Kohli Reaches His 50th Hundred In Cricket World Cup 2023: Muhammad Rizwan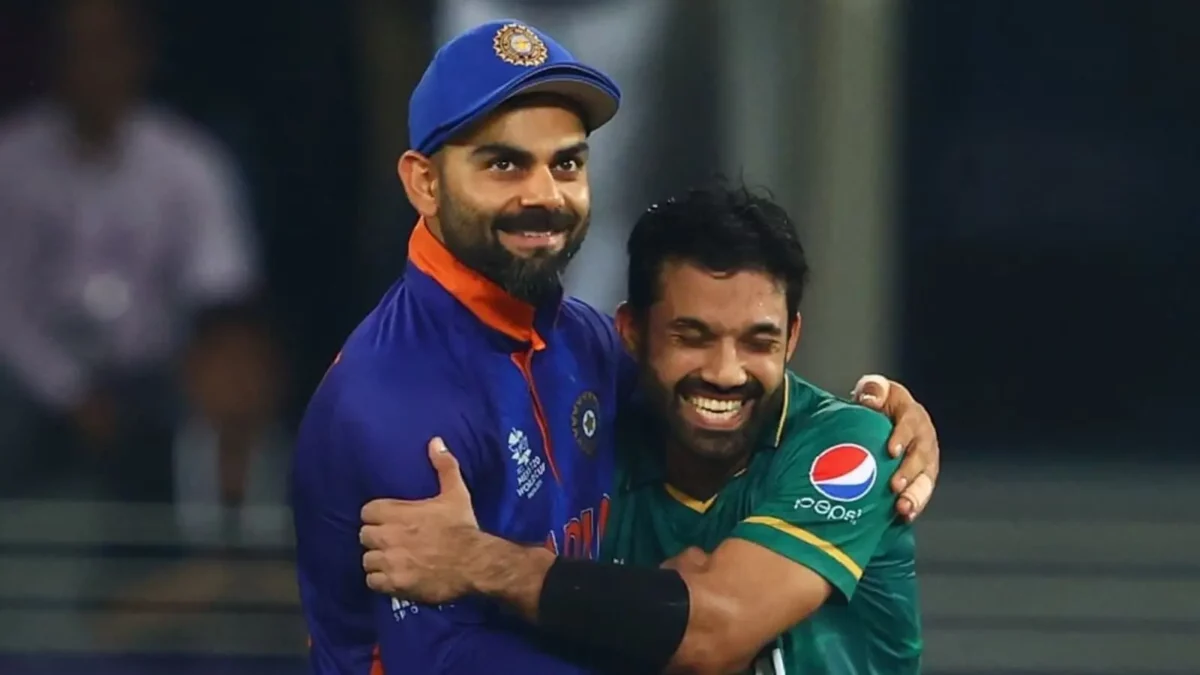 "It's great to learn that his birthday falls on November 5th. I wish him the best and a happy birthday, even though I don't celebrate mine and don't believe in it. Sending good wishes to Virat, hoping he achieves his 49th ODI hundred on his birthday. I also hope he reaches his 50th ODI century in this World Cup," Rizwan said.
In his remarks, Rizwan makes reference to Kohli's outstanding record in One Day Internationals as well as his impending attempt to reach the 50th century, which would be a significant milestone. The general appreciation for the former Indian captain's extraordinary skill and unshakable commitment is reflected in Rizwan's words.
As the ICC Cricket World Cup progresses, India has shown impressive form, winning six matches. They are quite close to securing a semi-final position, having had an incredible voyage so far. Pakistan's squad, on the other hand, is in a difficult situation since they are just about to qualify for the next round. The regard and friendship that these cricketing countries' players have for one another, despite their differing fates, is proof of the transcendent spirit of cricket.