One of the special traits of India's spearhead fast bowler Jasprit Bumrah is his calmness, which he rarely breaks out of. Even at times when he's taken for runs, or a fielder drops a catch off his bowling, Bumrah has managed to keep an endearing smile on his face. So, it takes something really serious, …
---
One of the special traits of India's spearhead fast bowler Jasprit Bumrah is his calmness, which he rarely breaks out of. Even at times when he's taken for runs, or a fielder drops a catch off his bowling, Bumrah has managed to keep an endearing smile on his face.
So, it takes something really serious, really intense for the opposition to force a strong, argumentative reaction from Bumrah.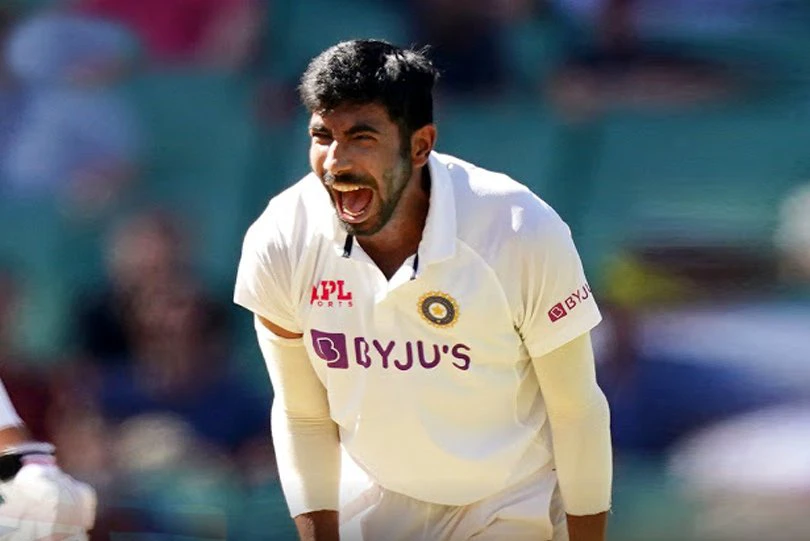 Twice Bumrah verily got into a heated verbal battle with the opposing players; incidentally, both these instances happened within the last 12 months.
Here are the two rare occasions when Jasprit Bumrah lost his cool and stepped into a heated altercation with the opposition:
The Jasprit Bumrah vs Anderson–Buttler battle at Lord's
Jasprit Bumrah had never been seen in such rage as when he got into a duel with England's James Anderson and Jos Buttler during the Lord's Test last year.
In the last overs of Day 3, Bumrah hurled down a barrage of short balls to Anderson – the over lasted 10 balls courtesy of 4 no balls. After Anderson was dismissed, the England seamer unpleased on facing a series of short-balls went to have a word with Bumrah and with the then Indian captain Virat Kohli as well.
Looking for revenge, the England bowlers bowled bouncers to Bumrah, one of which even hit him on his helmet. Buttler even went into Bumrah for a fiery chat and both looked ready for the battle.
But, undeterred by it, Bumrah and Shami led India's comeback on Day 5 first with the bat, and then ran through the England batting line-up with the ball to help India win the game.
Here's the video to give you goosebumps:
"Never awaken the sleeping lion, if you don't have the courage to face it's wrath"
Bumrah #JaspritBumrah |#Anderson |#INDvENG pic.twitter.com/CK5U2prI15

— Prabhas Raja (@DieHardFan_Raja) August 18, 2021
Jansen sledges Bumrah, Indian pacer replies back strongly
Playing his debut Test series, South African pacer Marco Jansen had a go at his former Mumbai Indians teammate Jasprit Bumrah when the two squared up in the Johannesburg Test earlier this year.
After bowling a bouncer to Bumrah, to which the batsman swung and mistimed, Jansen gave him a stare. Bumrah stared back and in quick time both were muttering words to each other and soon began walking aggressively towards each other before the umpire came in between them.
Bumrah didn't look one bit pleased with Jansen's antics and only in the next Test, in Cape Town, had his revenge, when, after peppering Jansen with a couple of short balls, Bumrah fired in a yorker and pegged back Jansen's off-stump.
There wasn't any celebration from the speedster. Bumrah knew he'd had his revenge and opted not to say anything, but just gave Jansen a stare. The batsman didn't look at the bowler and kept going toward the dressing room.
Watch the video:
Bumrah & Kohli's reaction after getting out Marco Jansen ( From : 0:42 )#SAvIND #Bumrah#SAvsIND #INDvsSA

— Cricket Addictor (@AbdullahNeaz) January 13, 2022