Dinesh Karthik has made an inspirational comeback to the Indian team. At the age of 37, Karthik has emerged as perhaps India's best finisher and arguably the best smasher of pace bowling in the death overs. Karthik has been grabbing the headlines since his junior cricket days. He was the captain of India's Under-19 team …
---
Dinesh Karthik has made an inspirational comeback to the Indian team. At the age of 37, Karthik has emerged as perhaps India's best finisher and arguably the best smasher of pace bowling in the death overs.
Karthik has been grabbing the headlines since his junior cricket days. He was the captain of India's Under-19 team at the 2004 Under-19 World Cup in Bangladesh where he led the side till the semi-finals.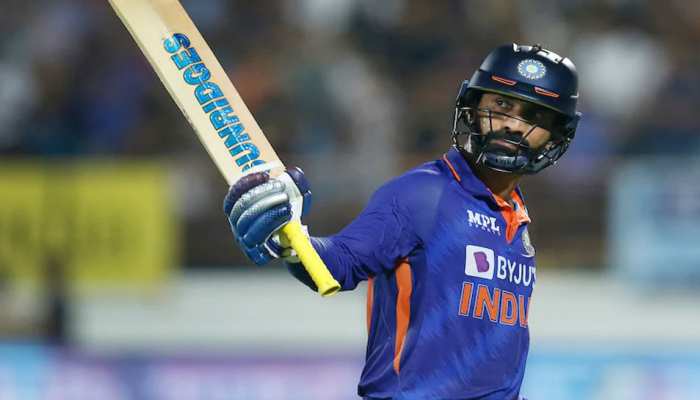 Dinesh Karthik flourished with the bat in the tournament, scoring 163 runs at an average of 32 and strike rate of 113 with a best of 70*.
The 2004 Under-19 Indian team included a number of players who would later go on to make their senior India debut and some had long and memorable and successful careers.
Here are 5 prominent players who played alongside Dinesh Karthik in the 2004 U-19 World Cup:
Shikhar Dhawan
Shikhar Dhawan was India's main man in the 2004 U-19 World Cup – finishing with 505 runs in 7 matches which came at an average of 84; he struck three centuries in the tournament.
However, because of the presence of marquee top-order players in the senior Indian side, Dhawan's India debut came only in 2010 and it was only by 2013 that he cemented his place. Since then, though, Dhawan has attained immense success, in particular in ODI cricket.
A free-flowing flamboyant batsman, even as youngster Raina performed the rescue act in the middle-order – he scored 247 runs at 35 striking at 90, including three fifties, in the 2004 tournament.
And only a year later, he was fast-tracked into the Indian team's middle-order and remained a key part of India's white-ball sides for a decade, and played a crucial role in India's 2011 World Cup and 2013 Champions Trophy triumphs.
Robin Uthappa
Robin Uthappa is amongst the most stylish batsman and someone really pleasing to the eye. The right-hander who is an IPL winner with KKR had hit a couple of half-century in the 2004 U-19 WC where he averaged 33 with the highest score of 97.
Uthappa made his India debut in 2006 and became a key cog in the 2007 T20 World Cup winning eleven. However, after that, his appearances in the national side were few and far between.
Ambati Rayudu
A highly talented youngster, Ambati Rayudu, though, couldn't do much in the 2004 edition of the tournament, managing 149 runs at an average of 24 and struck at 69. Rayudu had to wait a long time to make his India senior debut in 2013 and still remained infrequent in presence of the established stars.
He got his time in the limelight in 2018-19 when he became a regular member of the ODI side but his axing from the 2019 World Cup squad saw him take retirement from international cricket. He has, though, won multiple IPL trophies with MI and CSK.
RP Singh
An energetic left-arm seamer, RP Singh did very well at the 2004 U-19 WC – snaring 8 wickets in 7 matches at an outstanding economy of 3.6. RP made his India senior debut in 2005 and soon became MS Dhoni's go-to fast bowler. RP Singh was pivotal in India's win at the 2007 T20 World Cup, but injuries, lack of fitness and drop in form saw him dawdle in his career after that.