In the third T20I of the series, in Visakhapatnam, in just his first 6 balls, Hardik Pandya had given two chances to the South African fielders. However, the visitors were unable to take it and the batter later made them pay for it. Pandya came in at a score of 131/3 in the 14th over …
---
In the third T20I of the series, in Visakhapatnam, in just his first 6 balls, Hardik Pandya had given two chances to the South African fielders. However, the visitors were unable to take it and the batter later made them pay for it.
Pandya came in at a score of 131/3 in the 14th over and saw skipper Rishabh Pant being dismissed in the 16th over. India went from 97/0 to 143/4 and then 158/5 with Dinesh Karthik's wicket; the hosts were once again in the middle-order collapse, the flaw that had hurt them in the second T20I as well when they finished with the below-par total of 148.
This time though, Pandya bailed them out and needed some luck for that early in his knock.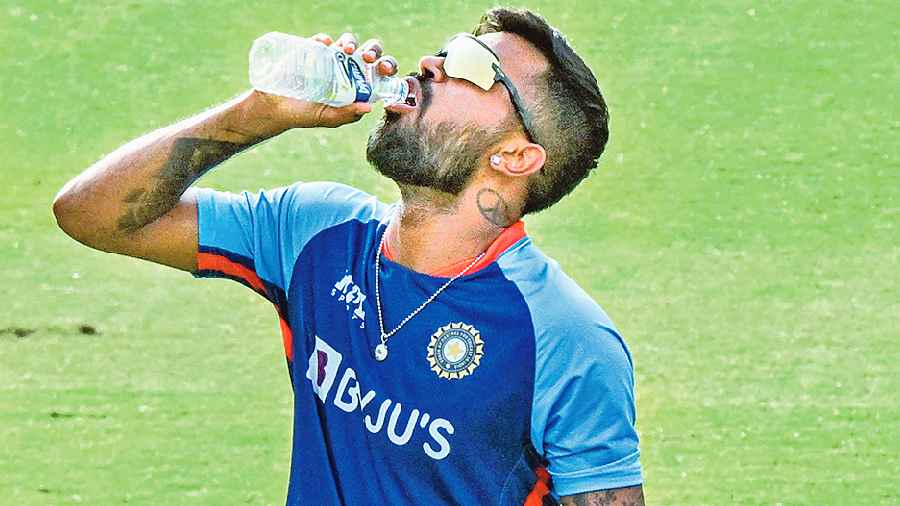 On only his second ball, he looked to tame Shamsi but didn't connect with his loft down the ground. With David Miller running in for the catch, it seemed another wicket. But at long-off, Miller, perhaps South Africa's best fielder, spilled it!
On the sixth ball he faced then, Pandya went after a wider delivery from Pretorius. Once again, he could only manage to slice it and ball lobbed behind backward point. Parnell came charging in from third man but couldn't reach the catch as the ball landed safely short of him.
That was it, that was the sort of luck Pandya and India needed to turn things around. He saw Pant and Karthik dismiss but soon teed off. He was 8 off 9 balls at the 17-over mark before he drove a full toss from Parnell for his first boundary and got another one – off a top-edge to a short ball – in the 19th to Rabada.
In the last over, the right-hander whipped couple of fours to Parnell, his strong wrists coming into play as the ball raced toward the mid-wicket fence. He took India to a slightly above-par total of 179, remaining unbeaten on 31 off 12 balls.
Amit Mishra Shared A Hilarious Tweet For Hardik Pandya
Pandya was so lucky at the start of his innings that veteran leg-spinner Amit Mishra tweeted about it.
Living up to his reputation as a witty character on Twitter, Mishra wrote: "Hardik Pandya is so lucky today that he can fly a low on fuel plane, with a faulty engine, in a thunderstorm and yet can land it safely to the destination."
Hardik Pandya is so lucky today that he can fly a low on fuel plane, with a faulty engine, in a thunderstorm and yet can land it safely to the destination. #IndvsRSA pic.twitter.com/leuUDMI8GM

— Amit Mishra (@MishiAmit) June 14, 2022