"Not impossible, but very very difficult." This is what Sunil Gavaskar feels about the predictions of Joe Root breaking Sachin Tendulkar's record in Test cricket. Root has been in a rich vein of form since last year, a run-scoring spree every batsman dreams of. In the first Test of the ongoing series against New Zealand, …
---
"Not impossible, but very very difficult." This is what Sunil Gavaskar feels about the predictions of Joe Root breaking Sachin Tendulkar's record in Test cricket. Root has been in a rich vein of form since last year, a run-scoring spree every batsman dreams of.
In the first Test of the ongoing series against New Zealand, where he scored a match-winning century, Root became only the second England batsman to cross the 10,000 runs landmark. And now, with another ton in the second Test, he leapfrogged Younis Khan and Gavaskar in the runs tally.
With 10191 runs in 119 Tests, Root is the 12th highest Test run-getter. The list is topped by Sachin Tendulkar's 15921 runs that he amassed in 200 Tests.
Gavaskar doesn't feel Root can break Tendulkar's record
Since the start of 2021, Root has plundered 2368 runs at an average of 60 and has notched up 10 centuries.
Despite this incredible form shown by the former England skipper, Sunil Gavaskar feels that it would take something further incredible for Root to sustain this form for the next 6-8 years to break Tendulkar's record.
"That is an insurmountable record because we are talking about another almost 6000 runs, which means you would have to score about 1000 runs or 800 runs over the next 8 years for you to get there," Sunil Gavaskar said in an interaction with India Today.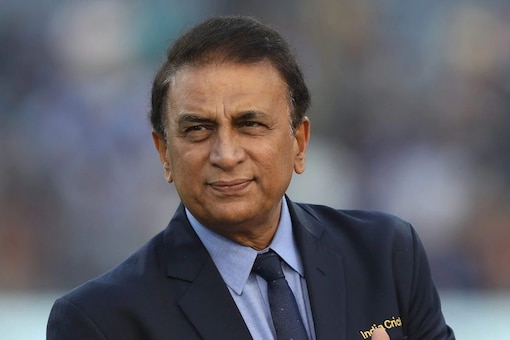 However, Gavaskar added that 31-year-old Root has the age on his side, saying, "Joe Root has got age on his side. He certainly can if he can maintain that enthusiasm and go on."
Weighing further on this topic, the 72-year-old commentator pointed out that previous bowling records held by Richard Hadlee and Courtney Walsh also once seemed insurmountable, but they were eventually broken.
So he's not totally counting out Root's challenge to Tendulkar's mountain, but asserted that Root needs to be fit mentally and physically for the long seasons.
"Anything is possible in the game. We first thought Richard Hadlee's 431 wouldn't break, but that was overtaken. Then we thought of Courtney Walsh's 519… So, I mean look where we are going. It is not impossible, but very very difficult.
"Sometimes, if you are playing around the clock, your form can also drop because there is mental tiredness that comes in. Root is scoring 150+ scores but it can take a toll on him, mentally and physically," added the former opener.
Also Read: Kapil Dev Explained Why Dinesh Karthik's Comeback Is So Inspirational