"Do or Die" is what Jonny Bairstow thought during the Tea break on Day 5 of the Trent Bridge Test versus New Zealand where England created history by chasing down the target of 299 in exactly 50 overs to romp home the series. Bairstow clattered 136 from 92 balls, he brought up his century in …
---
"Do or Die" is what Jonny Bairstow thought during the Tea break on Day 5 of the Trent Bridge Test versus New Zealand where England created history by chasing down the target of 299 in exactly 50 overs to romp home the series.
Bairstow clattered 136 from 92 balls, he brought up his century in 77 balls – only one ball more than the English record holder Gilbert Jessop did at The Oval back in 1902. Bairstow and skipper Ben Stokes (75* off 70) were involved in a destructive 179-run partnership which came in 20.1 overs.
"It was great fun. When you get in that mood, you've got to just go with it. The plan that [New Zealand] set out with after tea was do or die, so you've got to do," Man of the Match Bairstow said during the post-match presentations.
Ben Stokes's advice that spurred on Jonny Bairstow
What looked like a balanced situation at Tea was tilted towards the hosts in a space of few overs as Bairstow and Ben Stokes smashed 102 runs in the first 9 overs of the third session.
Bairstow was in the attacking mood right from the start and was 43 from 48 balls at one point, before teeing off spectacularly: he walloped 10 fours and 7 sixes in his next 44 balls virtually killing off the game by the time he was dismissed.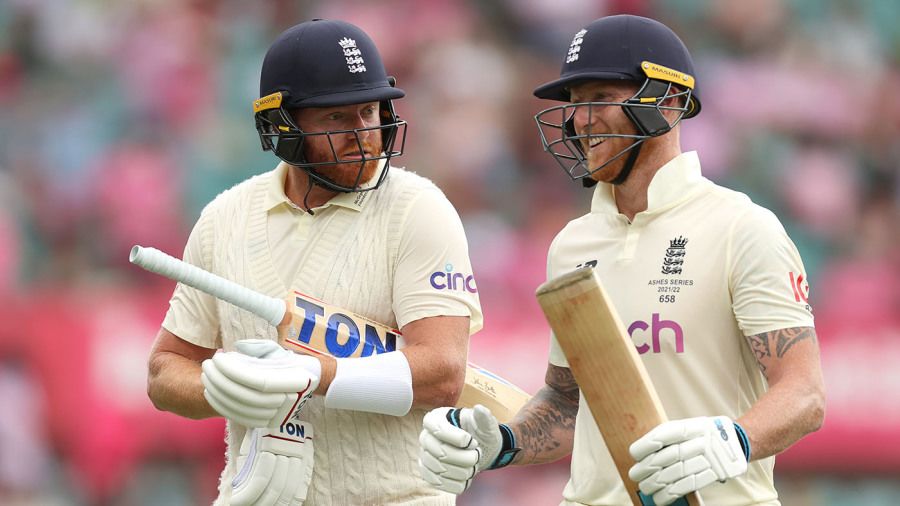 He targetted the short leg-side boundary majorly, as was the advice from his skipper that charged him up for this scintillating onslaught.
"Ben at the other end said 'don't even think about hitting one down [the ground], hit it into the stands. That was the catalyst. Today was our day, and what a day it's been," Bairstow added.
"I'm not sure about picking the right ball. Strip it back, it's only you and the bowler there. That's the bit that sometimes gets complicated. If you strip it back, and just watch the ball, that's the zone right there, and you have to get in it," he found it difficult to find words to explain what he and his side had achieved.
The third Test will start on June 23 at Headingley, Leeds.