Gautam Gambhir Shares The Big Problem With Yuzvendra Chahal's Bowling: Heinrich Klaasen's blitzkrieg of a knock, 81 runs off 46 balls (strike rate 176) on a tricky pitch, helped South Africa chase down the target of 149 with 10 balls to spare, and courtesy of this win in Cuttack, following another successful chase in Delhi, …
---
Gautam Gambhir Shares The Big Problem With Yuzvendra Chahal's Bowling: Heinrich Klaasen's blitzkrieg of a knock, 81 runs off 46 balls (strike rate 176) on a tricky pitch, helped South Africa chase down the target of 149 with 10 balls to spare, and courtesy of this win in Cuttack, following another successful chase in Delhi, the visitors have taken a 2-0 lead in the five-match series against hosts India.
The Purple Cap winner of IPL 2022, Yuzvendra Chahal, has come under the scanner as the spinner, like in Delhi, was taken to the cleaners by the Protea batters. While in Delhi, he bowled 2.1 overs conceding 26 runs for no wicket, here he was smashed for 49 runs in his quota of four overs for one dismissal. Chahal was walloped for a total of four sixes in Cuttack as Klaasen and Miller made a light work of the chase.
Axar Patel, too, was expensive in both games – 1/40 in Delhi and in the second T20I he only bowled one over where he was whacked for 19 runs.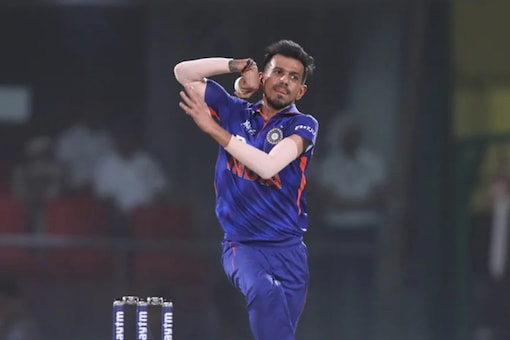 Gautam Gambhir points out the issue with Chahal's bowling
Former India opener Gautam Gambhir, who is a commentator this series, was critical of Chahal's plans to bowl fast and in line, instead of flighting the ball up; he termed Chahal's mindset as a defensive one and suggested the leg-spinner to be more attacking in his lengths.
"It's very important to vary your pace. If Chahal thinks, 'I'll bowl tight and get wickets', it's not going to happen. That's the job of a left-arm spinner. A finger spinner is your defensive bowler, but a wrist spinner is your attacking option," Gambhir told Star Sports after the match.
"He (Chahal) needs to have an attacking mindset. He can give 50 runs in four overs. But if he picks up three wickets, he can take the team to a situation from which it can win the match. But if he concedes 40-50 runs and gets just one wicket, it's a problem."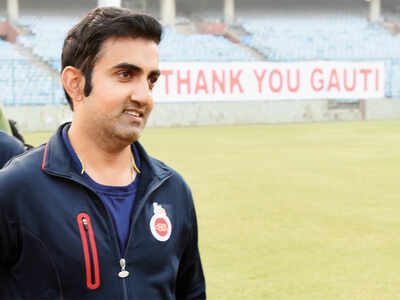 Chahal needs to tempt the batter: Gambhir
Gambhir, the Lucknow Super Giants mentor, asserted that Chahal should be inviting the big shots from the batsmen on their front foot by bowling slower in the air, instead of darting it flat.
"He needs to bowl slow and tempt the batter. No issue if he gets his for a couple of sixes. In the second T20I, none of the SA batters tried to step out against Chahal. They were hitting the leg-spinner from the crease, which means he (Chahal) was trying to bowl it fast. We expect those kinds of deliveries from Axar, not Chahal," the former KKR skipper elucidated.
After a day's break, the third T20I, a must-win for India, will be played on Tuesday, in Visakhapatnam.