Even before the start of the England tour, Team India has been dealt with a major setback as vice-captain KL Rahul has been ruled out from the entire tour, as reported by Cricbuzz. The tour comprises one Test in Edgbaston – part of the unfinished series from last year – followed by 3 T20Is and as …
---
Even before the start of the England tour, Team India has been dealt with a major setback as vice-captain KL Rahul has been ruled out from the entire tour, as reported by Cricbuzz. The tour comprises one Test in Edgbaston – part of the unfinished series from last year – followed by 3 T20Is and as many ODIs.
Big Update About KL Rahul
Rahul was supposed to lead India in the ongoing T20I series versus South Africa, but a right groin on the eve of the first T20I ruled him out for the five-match rubber. He was then sent to the NCA in Bangalore for recovery. However, the extent of the injury is so severe that the opener will now be needed to get the treatment in Germany.
"That is correct, the board is working on his fitness and he will be going to Germany soon," BCCI secretary Jay Shah told Cricbuzz on Thursday (June 16). Rahul is likely to fly out to Germany by the end of this month or early July.
This is a massive blow for the Asian giants as KL Rahul was India's second-highest scorer in the 4 Tests in the series last year – scoring 315 runs with one century and one fifty to his name.
Selectors to name a new vice-captain
Now, with Rahul being ruled out for the entire tour, the task at hand for the selectors is to name a new vice-captain; Rishabh Pant, who is leading India against South Africa at the moment, is the likeliest candidate to be named as Rohit Sharma's deputy while Jasprit Bumrah is also in the fray.
Bumrah was elevated to the vice-captaincy role earlier in the year – for the ODI series in South Africa, when KL Rahul was the skipper in Rohit Sharma's absence, and then for the home T20I and Test series against Sri Lanka again when Rahul was injured.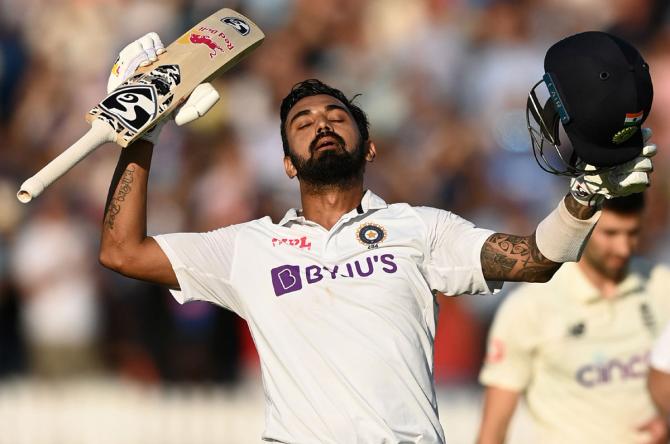 As for the opening position, India have Shubman Gill in the squad who will slot in for Rahul. Should the management demand a replacement, the selectors could call back Mayank Agarwal or Priyank Panchal.
The first batch of players, including skipper Rohit Sharma, has departed for England. They will participate in a 4-day warm-up game in Leicester from June 24 before the Edgbaston Test starts on July 1.