Senior India pacer Bhuvneshwar Kumar has come out in support of Rishabh Pant, who was criticised heavily for his captaincy during India's loss to South Africa in the first T20I in Delhi. India failed to defend a massive total of 211 runs as David Miller and Rassie van der Dussen's stunning fourth-wicket partnership of 131* …
---
Senior India pacer Bhuvneshwar Kumar has come out in support of Rishabh Pant, who was criticised heavily for his captaincy during India's loss to South Africa in the first T20I in Delhi.
India failed to defend a massive total of 211 runs as David Miller and Rassie van der Dussen's stunning fourth-wicket partnership of 131* runs from 64 balls took the visitors over the line with 5 balls to spare.
Majority of the flak received by Pant, who was captaining India for the first time, was focused on the fact that Yuzvendra Chahal bowled only 2.1 overs and that he had used Chahal in the powerplay instead of Axar Patel; Pant also used 5 different bowled in the powerplay, and later looked bereft of ideas when Miller and Rassie were walloping the bowlers.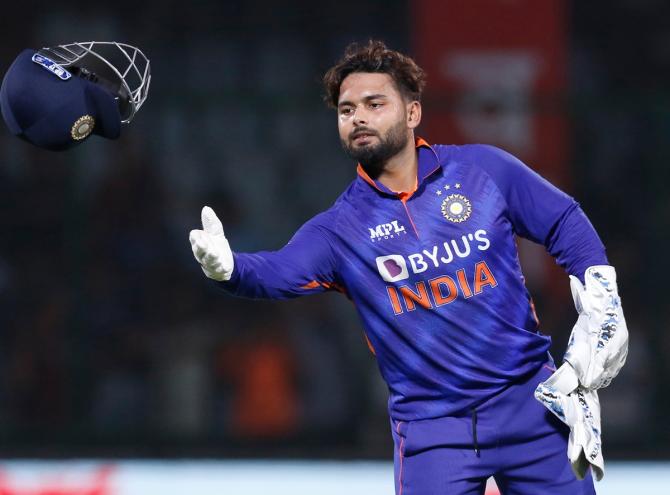 Bhuvneshwar Kumar backs Rishabh Pant to do better next time
Ahead of the second T20I, in Cuttack, Bhuvneshwar Kumar defended Pant, who's standing in as the skipper in absence of Rohit Sharma and KL Rahul, saying that it was only the youngster's first game as captain in international cricket.
Bhuvneshwar, the senior-most pacer in India's attack this series, took the responsibility of the bowling unit for not being able to bowl well.
"Rishabh Pant is a young captain, it was his first game. It happens with everyone. I am sure he will try to do better in the next games. It is upto the team on how the captain looks. We did not bowl well, every decision he takes and if it brings about a wicket, everyone hails the call but if it goes the other way, people criticise. But I think, it is up to the bowling team on how the captain looks. We did not perform well as a bowling unit," Bhuvneshwar said in the pre-match press conference in Cuttack, where, at the Barabati Stadium, the second T20I will be played on Sunday.