"Why Chahal didn't bowl his quota of overs?" This was the major question which puzzled and angered fans were asking on social media, directed to interim skipper Rishabh Pant, as India were sliding down in Delhi to lose the first T20I of the series to South Africa, who chased down a massive target of 212 …
---
"Why Chahal didn't bowl his quota of overs?" This was the major question which puzzled and angered fans were asking on social media, directed to interim skipper Rishabh Pant, as India were sliding down in Delhi to lose the first T20I of the series to South Africa, who chased down a massive target of 212 with 7 wickets and 5 balls in hand.
Yuzvendra Chahal Bowled Only 3 Overs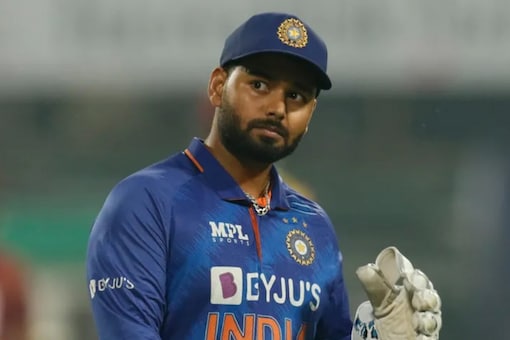 At the 11-over mark of South Africa's innings, at the point they seemed stuck and were well behind in the game on the score 92/3, India were the firm favorites, especially considering their ace leg-spinner Yuzvendra Chahal had two overs left.
Chahal is the in-form spinner, the Purple Cap holder in the IPL 2022, and had almost always bowled a couple of overs in the latter half of the innings during the IPL for Rajasthan Royals, and more often than not returned with wickets.
Today, he didn't have a good start as he was carted for 16 runs in his first over which he bowled inside the powerplay. He came back strongly with a 6-run over in his second.
However, while everyone expected him to return to bowl after the 12 over, Rishabh Pant didn't put the leggie back on in the attack and instead, he brought back his pacers who were all carted around the park by the pair of Rassie van der Dussen and David Miller.
This was a shock move from Pant, despite it being common knowledge that both Miller and Dussen prefer pace on the ball rather than facing spin. And a spinner of the quality of Chahal – albeit his one over going for 16 runs – not being asked to bowl to these two batters was a big mistake, Twitterati though.
Chahal was eventually brought on to bowl, in the last over – but only for the formalities when 4 runs were needed from 6 balls. There was no miracle escape for Pant and India and Miller finished the game with a boundary on the first ball.
Rishabh Pant Is Getting Trolled
Fans were furious with Rishabh Pant, who was captaining for the first time in international cricket but has plenty of IPL captaincy experience.
Here are some of the angry and upset reactions directed towards Rishabh Pant from netizens:
Really !! A pathetic captaincy by Pant.
Why chahal only 2 overs. Please remove him from captaincy. We have seen n times in DC saving kuldeep over.

— Dhriti banerjee (@dhriti908) June 9, 2022
Didn't used chahal properly
He is game changer in middle overs
1 over of him was given in power play
1 over was given in death

— Vladimur Putin (@Proz_001) June 9, 2022
Why Chahal didn't bowl more?

— AMIT (@Amit_g777) June 9, 2022
Chahal bowled most of his overs at chinnaswamy. He knows how to bowl in small grounds. He is the form bowler. He comes back usually well. Did not complete his quota. Not sure that was the right move. #INDvsSA

— Gaurav Sundararaman (@gaurav_sundar) June 9, 2022
Few questions from Indian fans will be – 1) Why did Harshal patel bowl from round the wicket when his slower deliveries from over the wicket has troubled a lot of batsmen on a consistent basis.2) why didn't Chahal bowl his quota of 4 in the middle overs when proteas were 3 down.

— Prasanna (@prasannalara) June 9, 2022
Pant lamde ne 8th over ke baad Chahal ko over hi nhi diya

— Lavesh (@Lavesh18_17) June 9, 2022
Chahal under Sanju captaincy vs Pant captaincy pic.twitter.com/5G7kLDKOFp

— Praneesh (@praneeshppr) June 9, 2022
Champion bowler like chahal didn't bowl his 4 over. That's why only a good leader win matches.

— Lakshman (@Rebel_notout) June 9, 2022
Chahal Just bowled 2 overs.
Didn't play Arshdeep,who was marvellous in death overs last IPL

Captaincy level of Pant

— Athiran (@Hashyzzz) June 9, 2022
A possible loss with at least one over of Chahal remaining in a chase of 207 run. Captain Pant masterclass.

— Cricket Freak (@FreekCricket) June 9, 2022
Bad bowling changes

— 𝘼 𝘾 𝙝 𝙐 ✿ (@AchuSaran7) June 9, 2022
Bowling chahal only 3 overs, Pant's captaincy has been an issue since day 1. https://t.co/bGxXpKoWm2

— srikrishna (@1998Srikrishna) June 9, 2022