A big day for Indian cricket. The Board of Control for Cricket in India (BCCI) on Saturday announced Rohit Sharma as the new Test captain of the Indian cricket team. Rohit Sharma, who was recently appointed as the white-ball captain of team India, will take over Virat Kohli as the captain of India's Test team …
---
A big day for Indian cricket. The Board of Control for Cricket in India (BCCI) on Saturday announced Rohit Sharma as the new Test captain of the Indian cricket team. Rohit Sharma, who was recently appointed as the white-ball captain of team India, will take over Virat Kohli as the captain of India's Test team as well.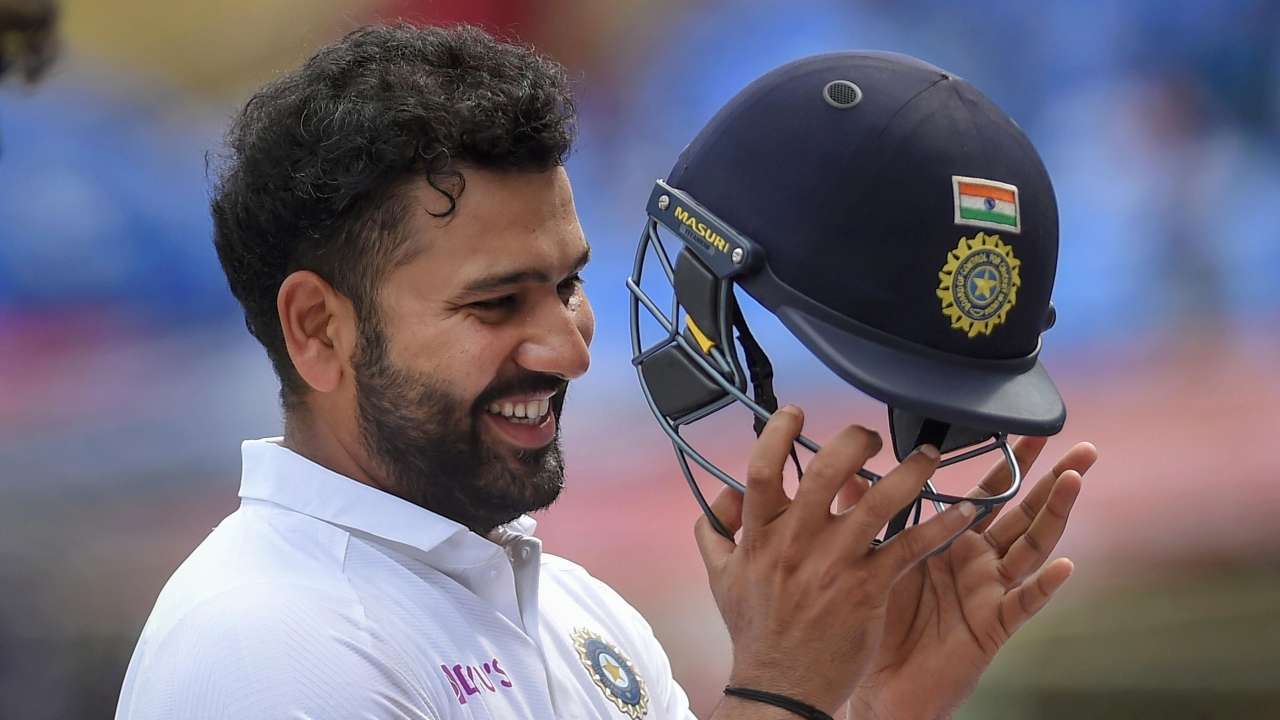 Rohit Sharma will be leading the Indian cricket team in the upcoming Test matches against Sri Lanka. Chairman of the selection committee Chetan Sharma made the announcement on Saturday while announcing the squad for the upcoming Test series against Sri Lanka. Announcing the big news Chetan Sharma said:
"Rohit is the No.1 cricketer of our country. He's absolutely fit and fine. The grooming becomes easy when a big player like him becomes a captain".
He added:
"There is no problem with Rohit. It will be very important to have him fit. We will be in discussion with him regarding that. We have to groom a captain under him. Rohit will be the permanent captain. But we will be rotating the squad depending on the series. There was no discussion regarding other options. We were absolutely clear on Rohit Sharma. "
The BCCI also announced Jasprit Bumrah as India's Vice Captain against Sri Lanka. Chetan Sharma also revealed the Test and T20I squads of team India for the upcoming series against Sri Lanka.
India's Test squad against Sri Lanka:
Rohit (C), Bumrah (VC), Kohli, Mayank, Panchal, Shreyas Iyer, Hanuma Vihari, Gill, Pant, KS Bharat, Ashwin (subject to fitness), Jadeja, Jayant, Kuldeep, Shami, Siraj, Umesh Yadav and Saurabh Kumar.
India's T20i squad against Sri Lanka:
Rohit (C), Bumrah (VC), Samson, Ruturaj, Ishan, Surya, Shreyas, Venky, Hooda, Bhuvi, Deepak Chahar, Harshal, Siraj, Jadeja, Chahal, Bishnoi, Kuldeep, and Avesh Khan.