AB de Villiers is one of the most loved cricketers in world cricket. Wherever he plays, he gets immense amount of love from fans. De Villiers is one of the best batsmen in world cricket, across all three formats of the game. His ability to invent new strokes and outclass his opponents by playing some …
---
AB de Villiers is one of the most loved cricketers in world cricket. Wherever he plays, he gets immense amount of love from fans. De Villiers is one of the best batsmen in world cricket, across all three formats of the game. His ability to invent new strokes and outclass his opponents by playing some of the most unbelievable shots, is a big hit among cricket fans across the world.
De Villiers is arguably the most feared batsman in world cricket. It becomes very difficult for captains to set field when he gets going. He can play strokes all around the park and this is the reason why he is called Mr. 360.
In this post, The Cricket Lounge's Shivam Behl shares 10 GIFs that every AB de Villiers fan must check out!
1. Look at the ease with which AB plays some of the most outrageous cricket strokes!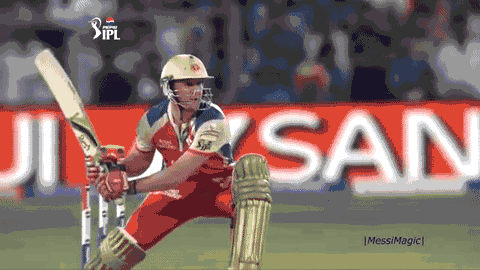 2. Gets down on his knees, loses his balance but still dispatches it for a six. Take a bow, you champion.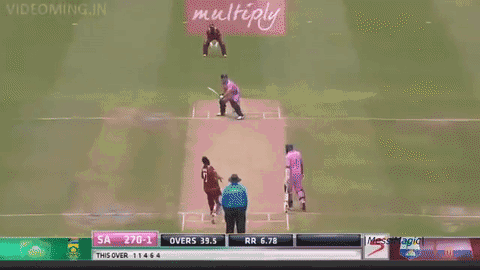 3. And how good is this one? Trust, the ball was bowled over 140 km/h.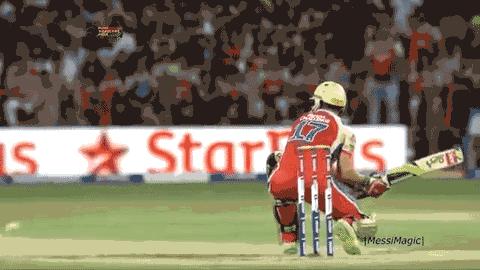 4. How can you set field for such outrageous strokes? It was a packed off-side field and the bowled bowled outside off. But, AB being AB, made a movement towards outside off stump and swept it for a six.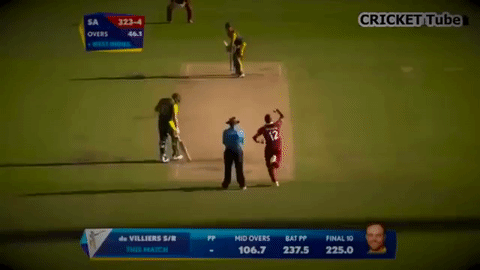 5. From IPL to CPL, no ground is too big for the AB de Villiers. He smashes this one out of the park.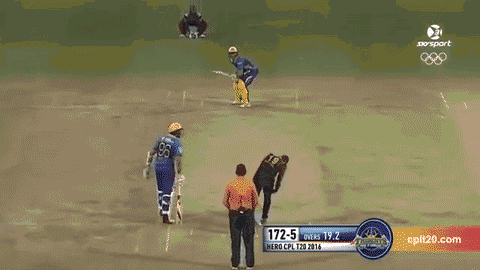 6. There are a few things only AB de Villiers can do, on a cricket field.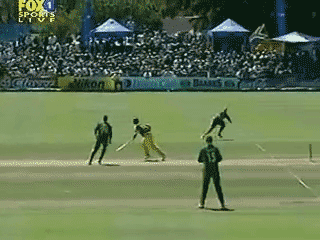 7. And how is that for a catch? This man is one of the best things that has ever happened to the game of cricket.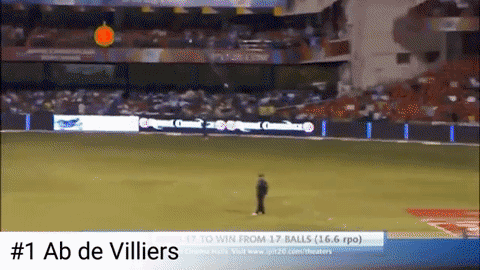 8. And he dispatches it straight into a dustbin, with utmost ease.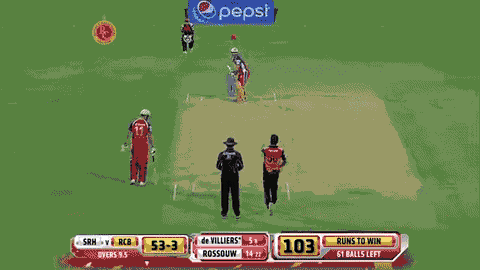 9. AB can make Lasith Malinga look ordinary on his day. Such is the class of this man!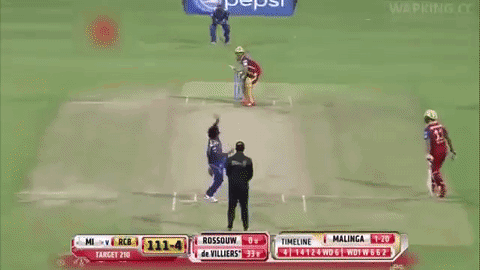 10. And we will leave you with this one. Take a bow, Champion!