---
There is little to hide in the fact that India needs to move away from Rohit Sharma in the T20I format.
While Sharma brings qualities as a captain and a leader - taking India to the semi-finals of the T20 World Cup 2022 without Bumrah and Jadeja was in itself a laudatory job, especially after the group stage exit in the UAE last year - the opener just hasn't been turning it up as a batsman in the shortest format.
He averaged 19 in the T20 World Cup 2022 and scored 116 runs at a poor strike rate of 106, with only a scratchy, sluggish half-century against the Netherlands to his name. Throughout the year, he's had several low scores with innings of length and substance few and far between.
The main reason we champion the axing of Rohit Sharma as India's T20I opener is he is over the age of 35-and-a-half now, and will be 37 at the 2024 T20 WC time. So there is little chance that Rohit will play in the 2024 T20 WC; hence, the selectors should identify their openers to replace Sharma as soon as possible and give the youngster proper game time and a long rope.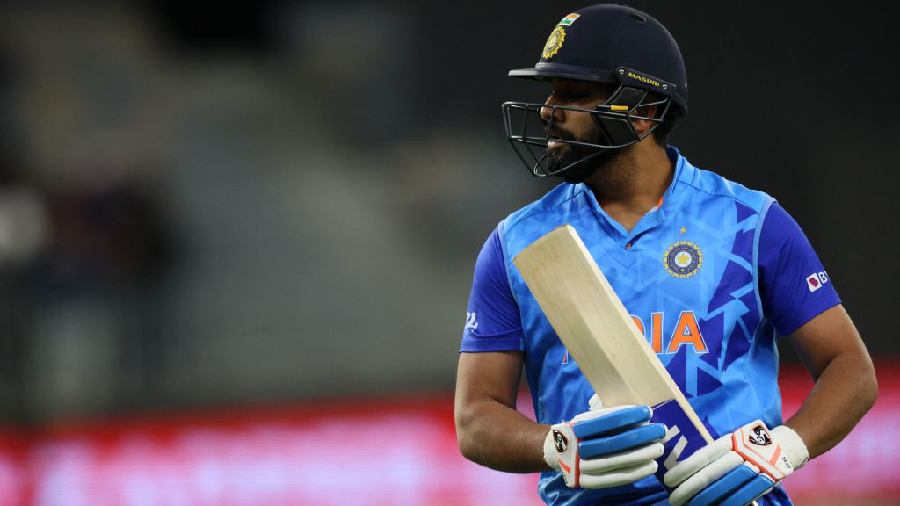 Here are 3 best alternatives opening options for India to replace Rohit Sharma in T20Is:
Rishabh Pant
The fact that Rishabh Pant has been named as the vice-captain of the New Zealand tour, and had captained at home against South Africa, tells that the 25-year-old already is a certain starter in India's best XI going forward now that Dinesh Karthik has been dropped.
Also, Pant opened in the recent T20I in Bay Oval, further indicating that perhaps Pant is also earmarked as the next opener to replace Rohit at the top in T20Is.
However, Pant, who has cemented his place and proven his worth in the other two formats, needs to do much better and be more consistent in T20Is. His numbers - average of 22 and strike of 125 after 55 T20I innings - don't do justice to his talent, and something which his critics continue to rave on.
Sanju Samson
Sanju Samson had a stop-start India career for a long time, and it is only in 2022 that it felt that he might finally get some game time in international cricket that he deserves. In 5 T20Is this year, Samson averages 44 with a strike rate of 158 - and had a strike rate of 148 in the IPL 2022 as well while scoring over 450 runs - however, the management still didn't show much faith in him and ignored when the T20 WC came around.
Samson has already said a number of times that he prefers to score "impactful" runs - read: focus more on scoring quickly than scoring big - something which the likes of Rohit Sharma and KL Rahul have failed to do.
Nonetheless, all Samson needs now is a few consistent and consecutive games under his belt to show his mettle further at the international level; faith from the management that somebody like Pant has enjoyed.
Prithvi Shaw
Talk about aggressiveness from openers, and there doesn't seem to be a more intent machine in India than Prithvi Shaw, who has a strike rate of 151 in all T20 cricket, a strike rate of about 155 in the last two IPL seasons.
However, the selectors have harshly ignored the 23-year-old Delhi Capitals opener; it is believed that the selectors and the BCCI are not happy with Shaw's fitness.
India has clearly been missing out on one of the most destructive openers in the world, somebody who lives by the sword and dies by it.