It has been a year since the 2011 World Cup hero Yuvraj Singh announced his retirement from cricket. Unlike several other cricketers, Yuvraj did not prefer to stay active in the IPL also as he wished to make his presence felt in the foreign T20 competitions. The left-handed batsman from Punjab was the architect of …
---
It has been a year since the 2011 World Cup hero Yuvraj Singh announced his retirement from cricket. Unlike several other cricketers, Yuvraj did not prefer to stay active in the IPL also as he wished to make his presence felt in the foreign T20 competitions. The left-handed batsman from Punjab was the architect of India's wins in the 2007 T20 World Cup as well as the 2011 World Cup.
However, he did not receive a proper farewell. Yuvraj Singh served Indian cricket the best way he could even though cancer tried to derail his career. He defeated cancer and came to the field like a champion. There are many records that Singh holds to date, and no other player would be able to break them soon.
Fastest T20I fifty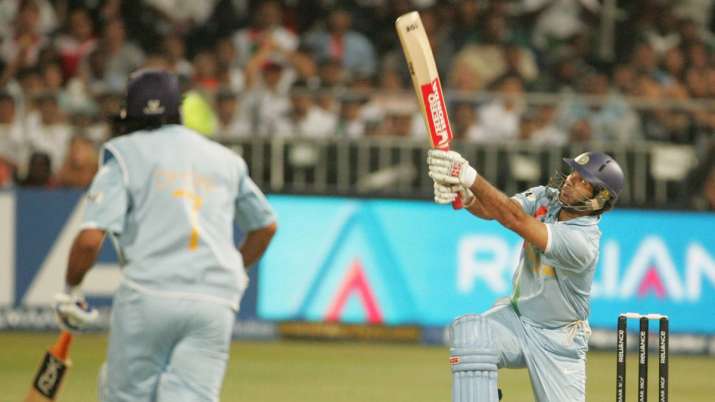 T20 format had just been introduced at the global level when Yuvraj Singh cracked a 12-ball half-century to stun the cricket universe. Everyone knew about his big-hitting skills, but no one would have predicted that he would score a fifty off just 12 balls in a World Cup match. Many cricketers have tried to break this T20I record only to fall short.
6 sixes in an over of a World Cup game
During the same match, Yuvraj Singh had hit six sixes in an over bowled by Stuart Broad. Those six towering maximums played a vital role in helping him score a 12-ball fifty. No other player may match this feat, given that the pressure is very high in the T20 World Cup.
Man of the series in junior and senior World Cup
Yuvraj Singh is the only cricketer on the planet to win the man of the series in the U-19 World Cup and the ICC World Cup. He helped India win both competitions with his all-round brilliance. The probability that any other player achieves this unique feat is very low.