Opinion
5 Best Cricketers MS Dhoni Gave To Indian Cricket
In a move that shocked the entire world, MS Dhoni retired from international cricket today. Wishes poured in for him from all over the world. From saddened fans to former teammates, everyone are talking about the virtues of MS Dhoni. Today we will take a look at 5 great cricketers who were able to make it big in cricket only due to MS Dhoni.
Suresh Raina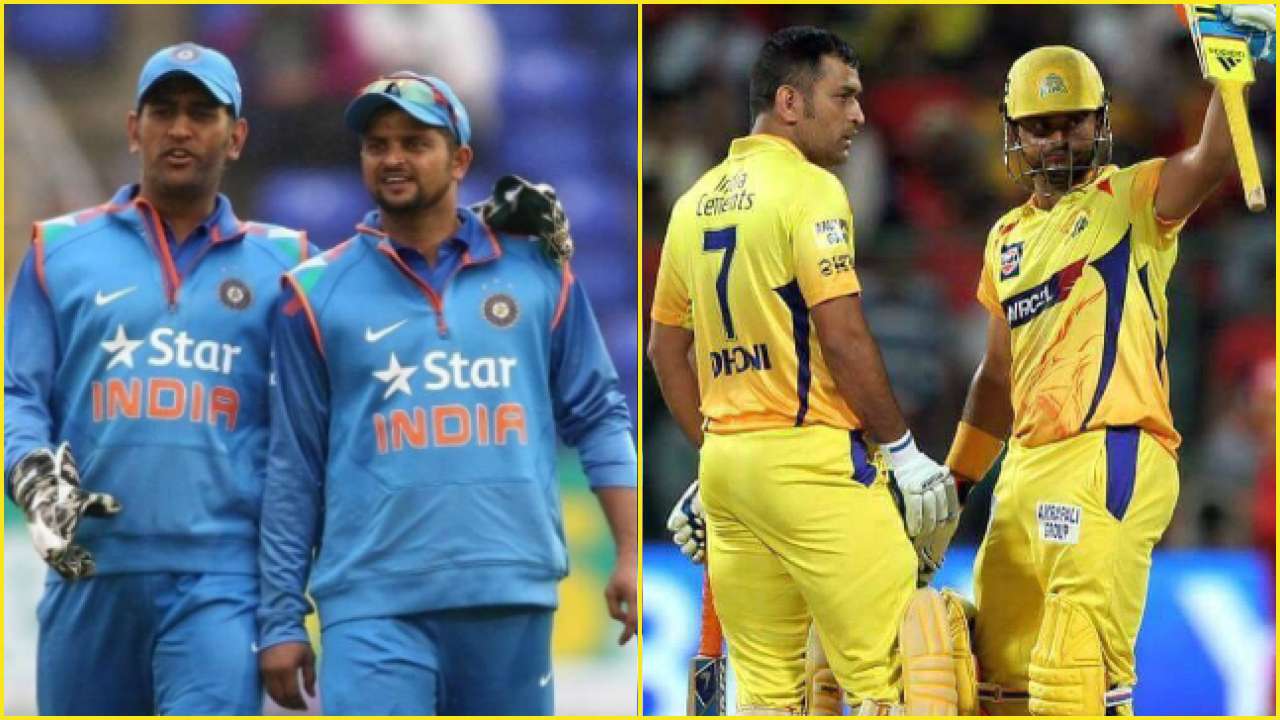 Suresh Raina followed MS Dhoni by announcing his retirement too. He has himself given MS Dhoni a lot of credit for his cricketing career. While Raina was always a talented player, his performances improved significantly under Dhoni. They two have become close friends, and play together in the IPL too. Dhoni backed Raina even when he was struggling to get runs on the board. Raina repaid the favor by becoming a match-winner for the team. Indian cricket will surely miss them both.
Ishant Sharma
Ishant Sharma had already made waves due to his performances and tall stature. However inconsistent performances threatened his place in the team. Dhoni backed Ishant Sharma, giving him chances repeatedly. He was never out of the team, or at least was always in the contention to be picked in the squad. Ishant has now grown into India's premier pacers, and has been a revelation in Test cricket. He now mostly operates in the longest format of the game, and has tormented batsmen at home and away with his deliveries.
Ravindra Jadeja
Ravindra Jadeja is one of the best all-rounders in the world. The thought that he probably wouldn't be a part of the Indian team hadn't it been for MS Dhoni belief, is a scary one. Jadeja was subject to a lot of criticism as he hadn't performed according to the expectations of the selectors. He was thus overlooked for the 2011 World Cup. However Dhoni didn't let him fade away, and brought him into the side in place of Harbhajan Singh. Jadeja didn't disappoint, and formed a deadly spin duo with Ravichandran Ashwin. He is now a regular part of the Indian setup, and has proven himself time and again.
Virat Kohli
Virat Kohli and MS Dhoni are great friends. The current Indian skipper is all praises for Dhoni whenever he is asked about 'Captain Cool'. And why wouldn't he be? Dhoni has always had Kohli's back when he needed it the most. When Kohli debuted to much fanfare, he did not reach the high expectations that the fans had from him. He had a particularly dreadful run in Tests, and averaged around 21. But Dhoni did not drop him, and made Kohli his pet-project. You could say that Kohli was probably earmarked as a future captain by Dhoni himself. Kohli improved immensely under his leadership, and blossomed into the batting legend that he is today.
Rohit Sharma
Rohit Sharma had been a part of the Indian team long before Virat Kohli and the others in the current team. One could say that he is the most experienced players of the bunch. He had been touted as India's 'Next Big Thing' by experts and legends of the game, and expectations were sky high when he made his international debut. However it didn't pan out as planned, as Sharma was inconsistent in his performances. Dhoni didn't let Sharma's career tank, and persisted with the talented right-hander. His decision to make Rohit open in the Champions Trophy was a masterstroke. Rohit has been a revelation in the opening spot, and is more than fulfilling his potential as a 'greatest of all time' contender.