"That guy has got talent, man." This was India skipper Rohit Sharma gushing in awe of Sanju Samson when the Kerala batsman was recalled to the Indian team in February earlier this year for the home Sri Lanka series. "I mean whenever we have seen him bat, he has just produced an innings where everyone …
---
"That guy has got talent, man." This was India skipper Rohit Sharma gushing in awe of Sanju Samson when the Kerala batsman was recalled to the Indian team in February earlier this year for the home Sri Lanka series.
"I mean whenever we have seen him bat, he has just produced an innings where everyone goes over the moon watching that innings. He has got the skillset to succeed," Rohit added.
And these weren't just Rohit's sentiments- but of all of us; of anyone who has tracked Samson in the past many years.
Samson made his India debut in 2015 as a 21-year-old youngster and oozed oodles of talent, already showcased in the IPL before his T20I debut. However, due to the presence of the established batters, Samson didn't get any more opportunities for the next 5 years. What hurt his case further was a growing – and perhaps unfair – a reputation of him being an inconsistent batsman – someone who'd produce a couple of jaw-dropping knocks every IPL but then be rather ordinary in the rest of the season.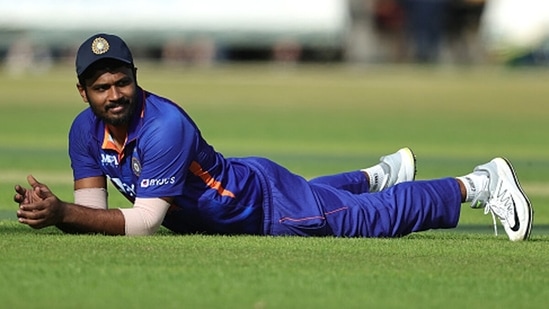 Now, he's back in the fray – not so really. And surprisingly. On his return in the Sri Lanka series, before which skipper Sharma had praised his talent and hinted at giving a long backing, Sanju Samson struck 39 off 25 balls and then 18 off 12 both in match-winning causes, but was overshadowed by Shreyas Iyer's fifties.
Amid this, a statement of Samson went viral. "I am not here to score lots and lots of runs; I'm here to score a small amount of runs which are very effective for the team," he said on Breakfast with Champions show. This encapsulated everything which Samson's batting stands for; to the point- this is what modern T20 cricket requires.
Ironically, the brand of cricket that Samson has been playing for a while, for which he was kept away from the national side, is now what India have adopted in T20 cricket in the Sharma-Dravid management.
Eventually, that big knock came for the 27-year-old Samson – after being dropped for the South Africa T20Is, he was given one opportunity vs Ireland where he performed his best in international cricket- smashing 77 runs off 42 balls. However, and to everyone's surprise, he was dropped from the T20I squad against England and also West Indies (only finding his way back after KL Rahul was ruled out).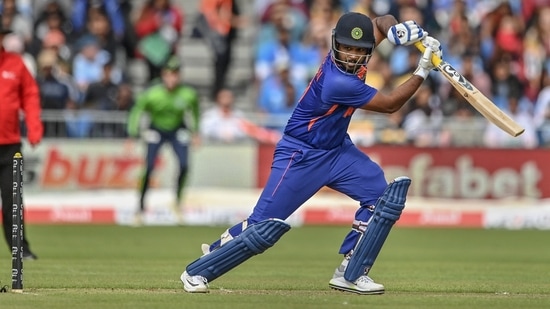 Adding from that same press conference of Rohit Sharma in February, the skipper is quite confident that Samson's gameplay, and his attributes – both mental and technical – is what India needs to succeed in the shortest format and in particular in the Australian condtions.
"His back-foot play is superb. Some of the shots you might have seen in the IPL, the pick-up pull, the cut shots, standing and delivering over the bowler's head. Those kind of shots are not easy to play
"I believe when you go to Australia [for T20 World Cup], you need that kind of shot-making ability. Samson definitely has it in him," Rohit had said this earlier. Now, we have to wait and see whether there's a solid substance in these words and his backing.