PAK vs IND: Fans on both sides of the border have been won over by Shadab Khan and Virat Kohli's off-field friendship. Colombo, Sri Lanka's match between Pakistan and India in the Asia Cup 2023 was officially postponed owing to persistent rain. Cricket fans can't wait for Monday's continuation of the match.
When play was stopped, India had reached a commanding 147-2 after 24.1 overs. There is a tangible sense of expectation for the contest to resume. Fans want India to continue where they left off, while Pakistan is hoping to reverse the trend.
In the meanwhile, Shadab-Kohli memes have been trending on the internet despite the rain's potential to ruin the event. These comedic nuggets are a reflection of the friendship between the two cricketing stars and a welcome distraction for stressed spectators.
PAK vs IND: Virat Kohli-Shadab Khan Memes Flood The Twitter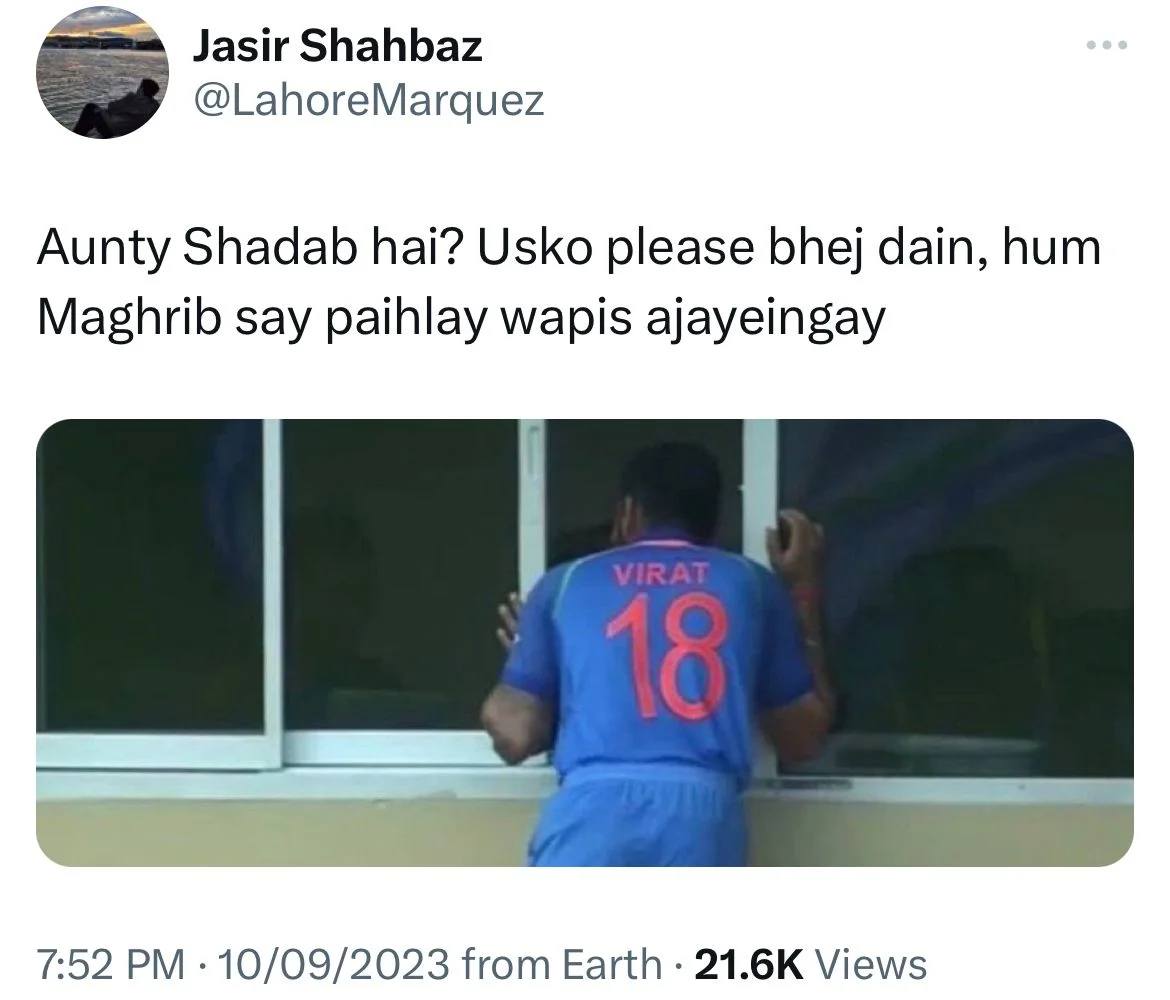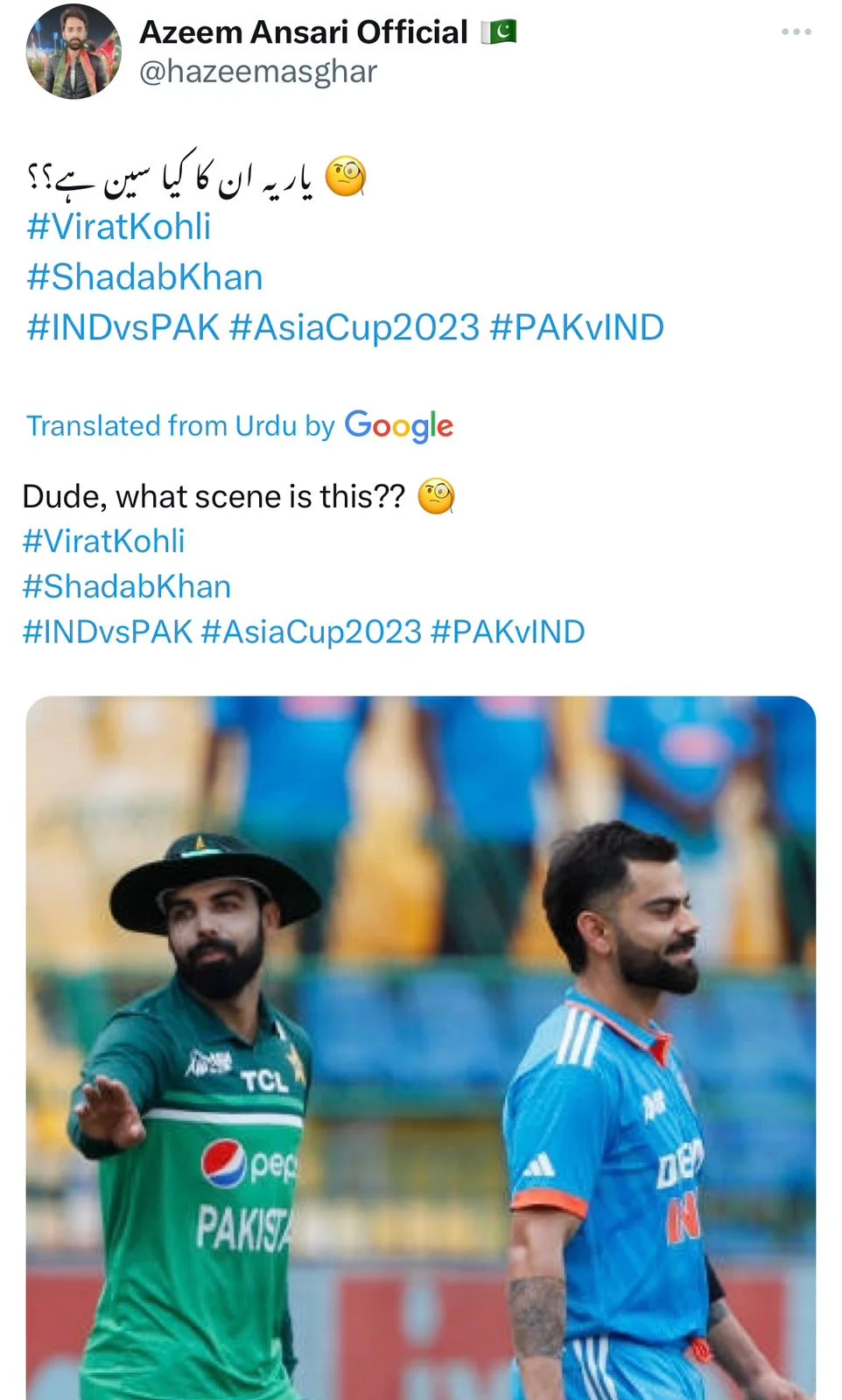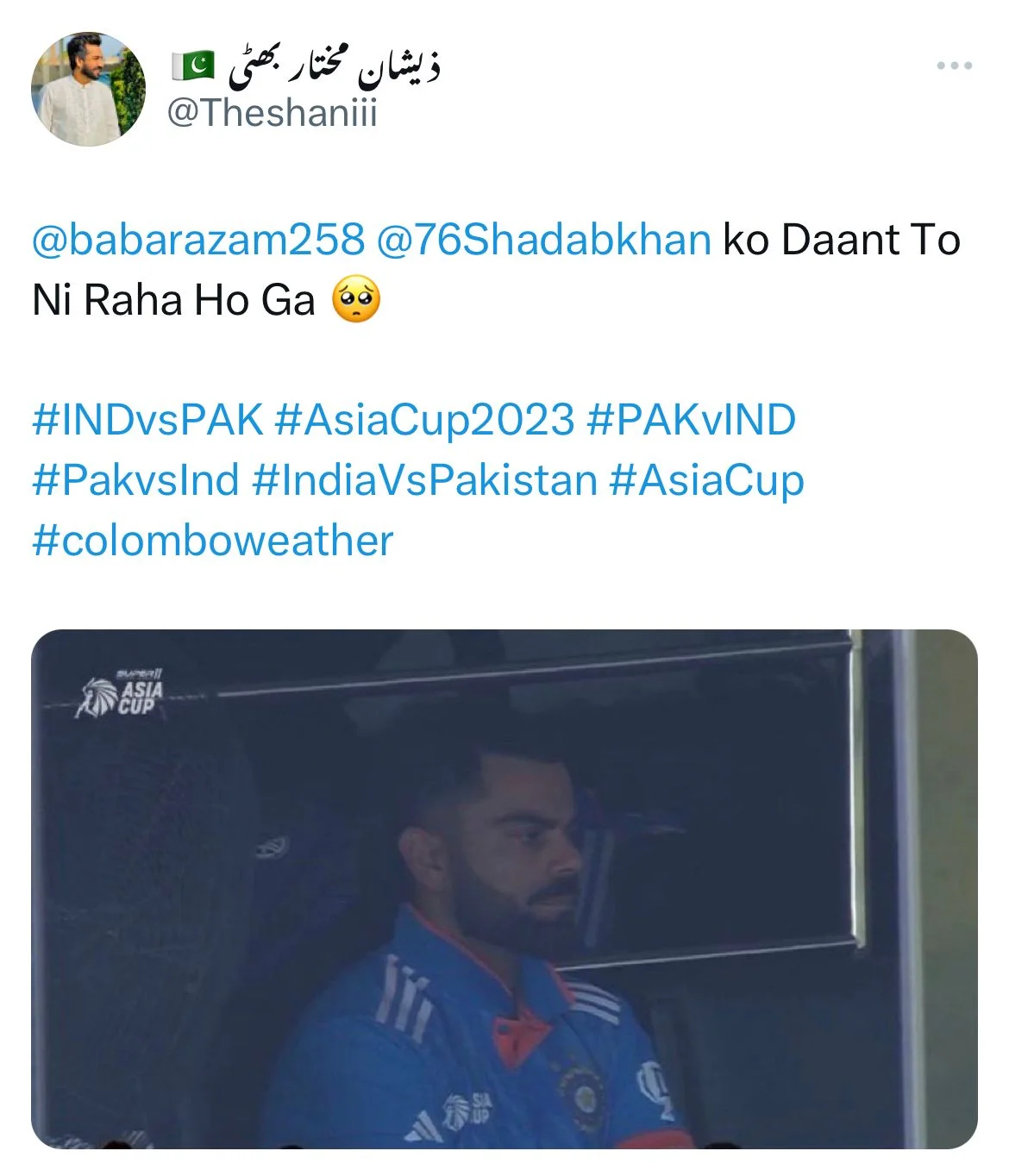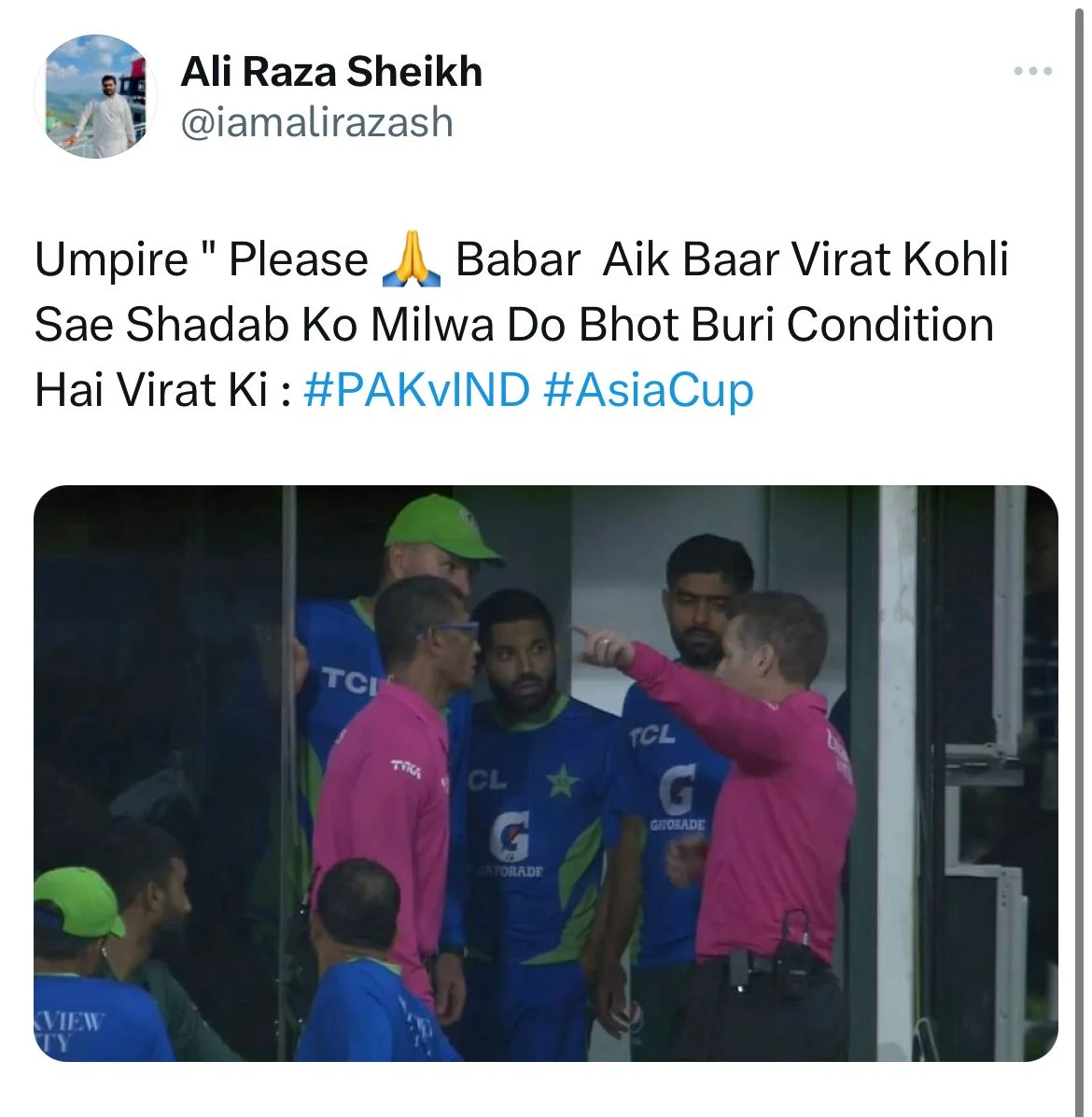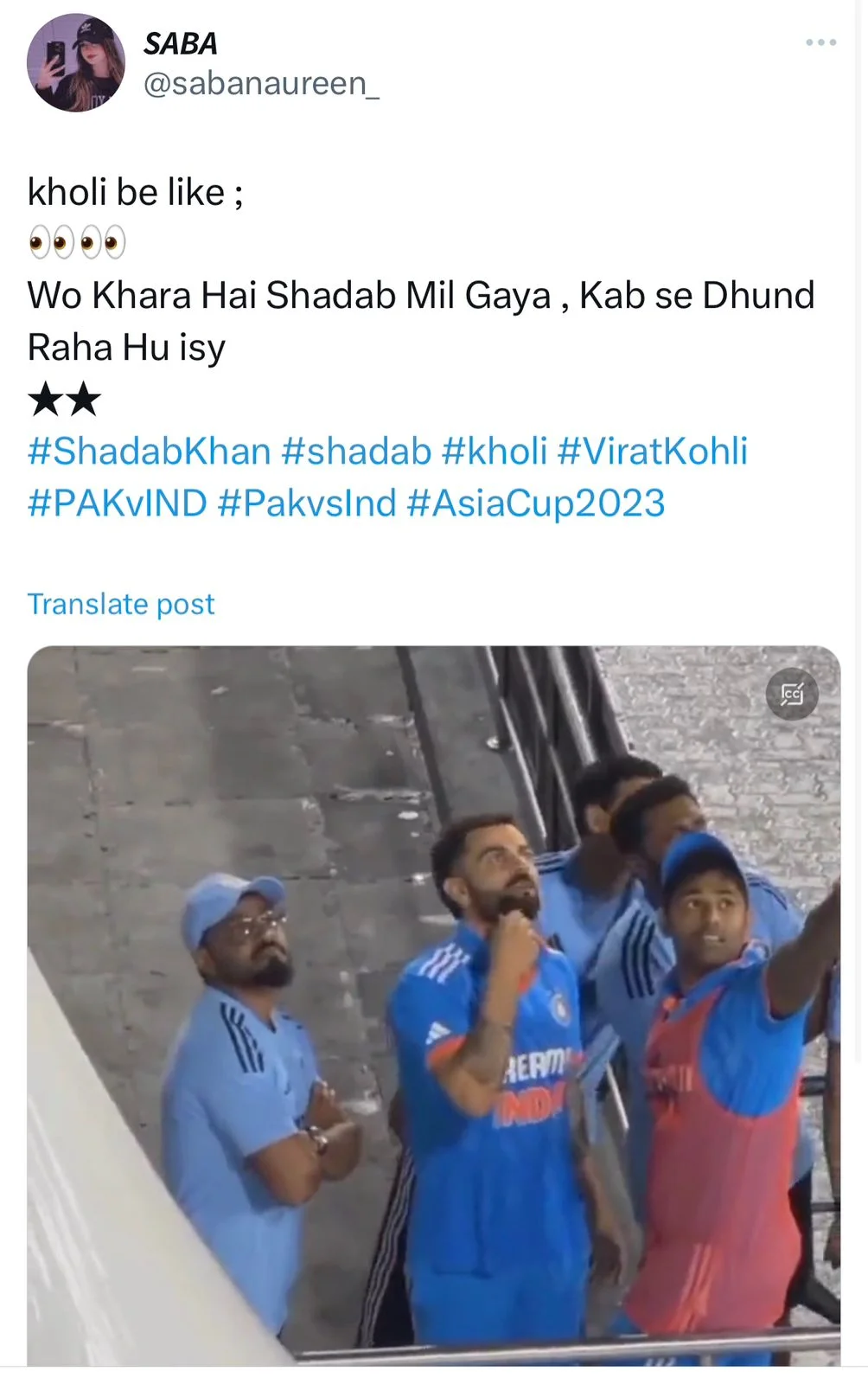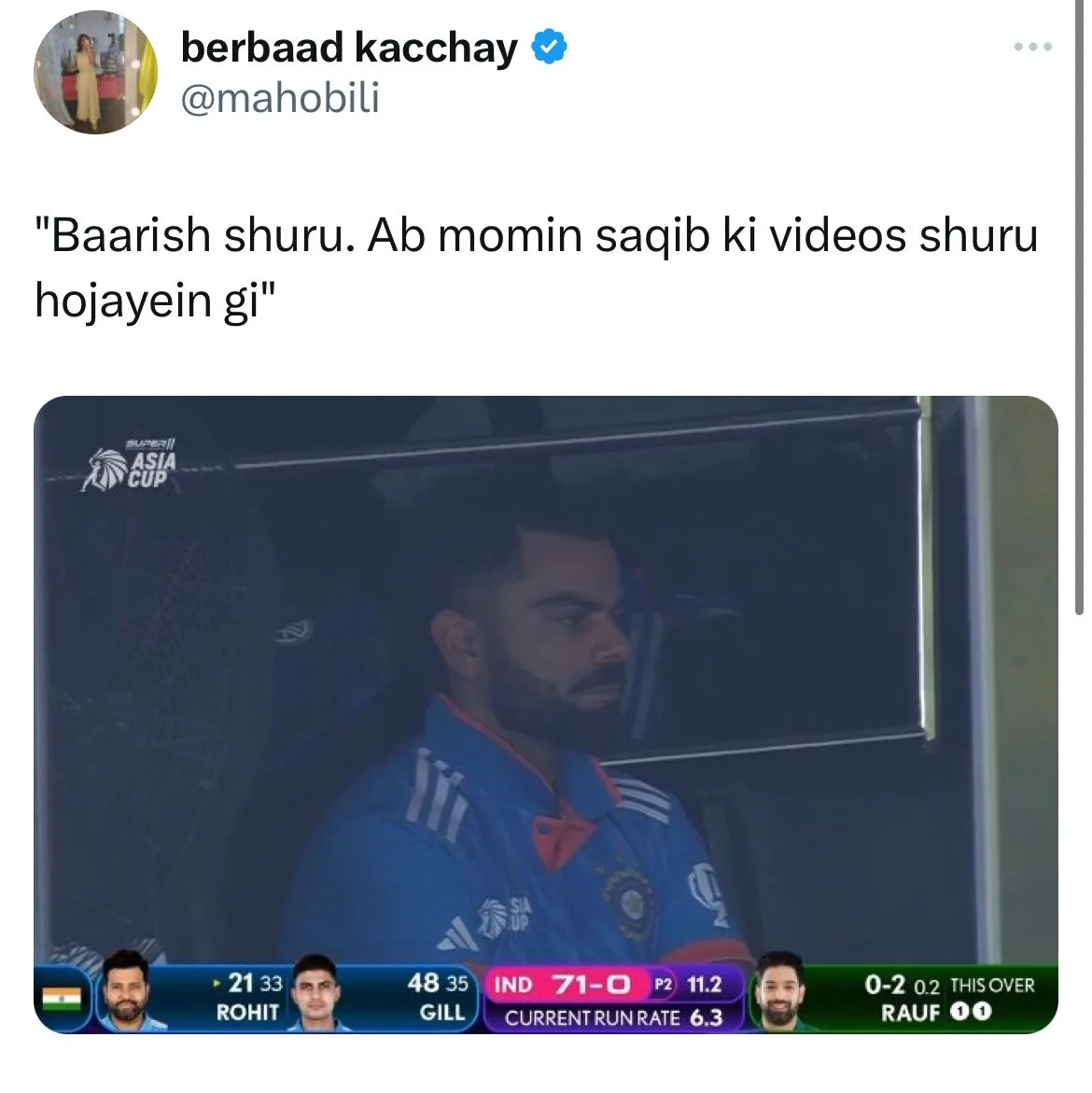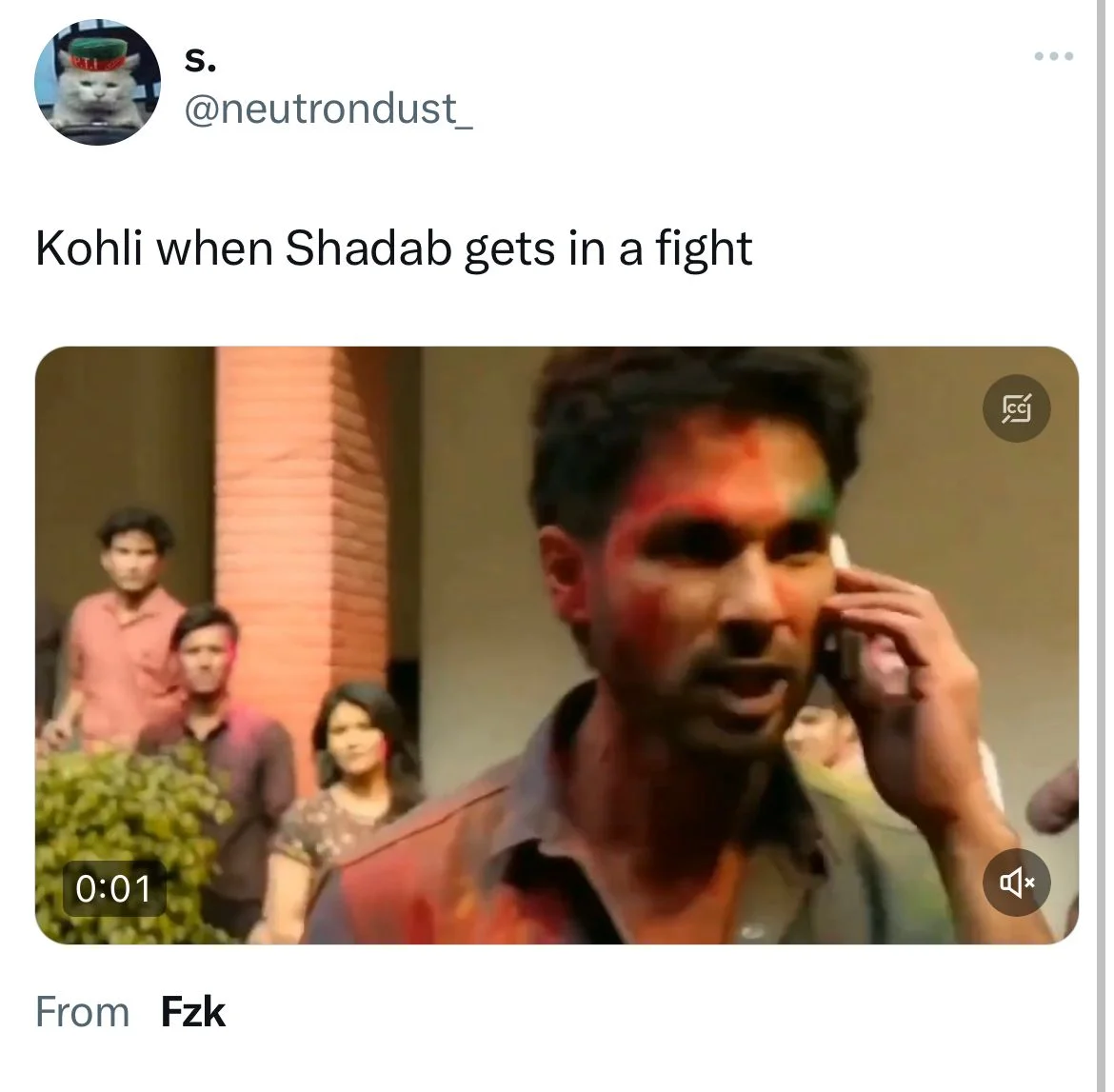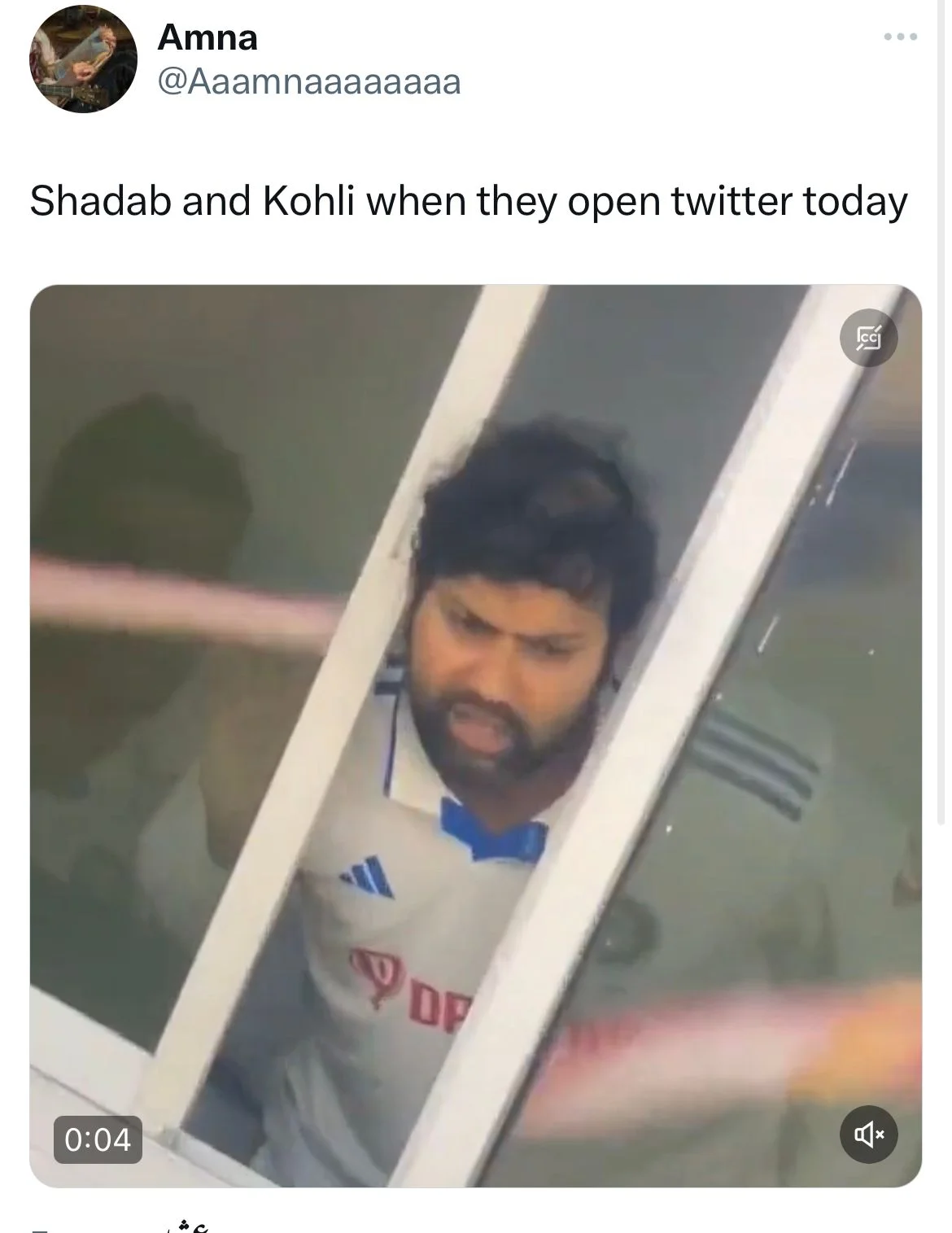 The issue of what would happen if rain again interrupts the Asia Cup Super 4 match on Reserve Day is an important one. Twenty overs must be bowled in each innings for a score to be recorded. If the second day of the match is also washed out by weather, the teams will split the match points evenly.
India will be under intense scrutiny when they face Sri Lanka just after their match with Pakistan. Less than 24 hours will pass between the end of the rescheduled match and Rohit Sharma's team's match against Sri Lanka.
While cricket fans across the globe cross their fingers for a dry day, the Shadab-Kohli spirit off the pitch keeps the sport's community strong. The score of the Asia Cup 2023 game is still up in the air, but despite the rain and wind, the fans haven't lost their enthusiasm for the game.
The connection between the Shadab and the Kohlis is proof that players can break down barriers and bring people together from different cultures. These two cricketers have proved that healthy competition can coexist with mutual respect and sportsmanship, providing an exemplary model for their peers and fans.
This show of camaraderie off the pitch is a welcome reminder of the humanity underlying cricket in a world where matches between Pakistan and India are typically distinguished by heated competitiveness and huge stakes.
Cricket fans wait out the impending downpour at the Asia Cup 2023, their allegiance split by their passion for their own countries but unified by their devotion to the game. The friendship between Shadab Khan and Virat Kohli will be remembered fondly by cricket fans on both sides of the border regardless of whether or not the weather interferes with the game.