KKR batsman Rinku Singh and Gujarat Titans (GT) pacer were sent into two completely different, as contrasting as possible emotions at the Narendra Modi stadium as the match came to a dramatic conclusion with the left-handed batter smashing the left-arm seamer for 5 consecutive sixes when 28 runs were needed in the last 5 balls.
To recall the words of Ian Smith from the 2019 World Cup final: Ecstasy and Agony
Fans also recalled Ian Bishop's "REMEMBER THE NAME" moment when Carlos Brathwaite hit 4 sixes in 4 balls to Ben Stokes in the 2019 World Cup final.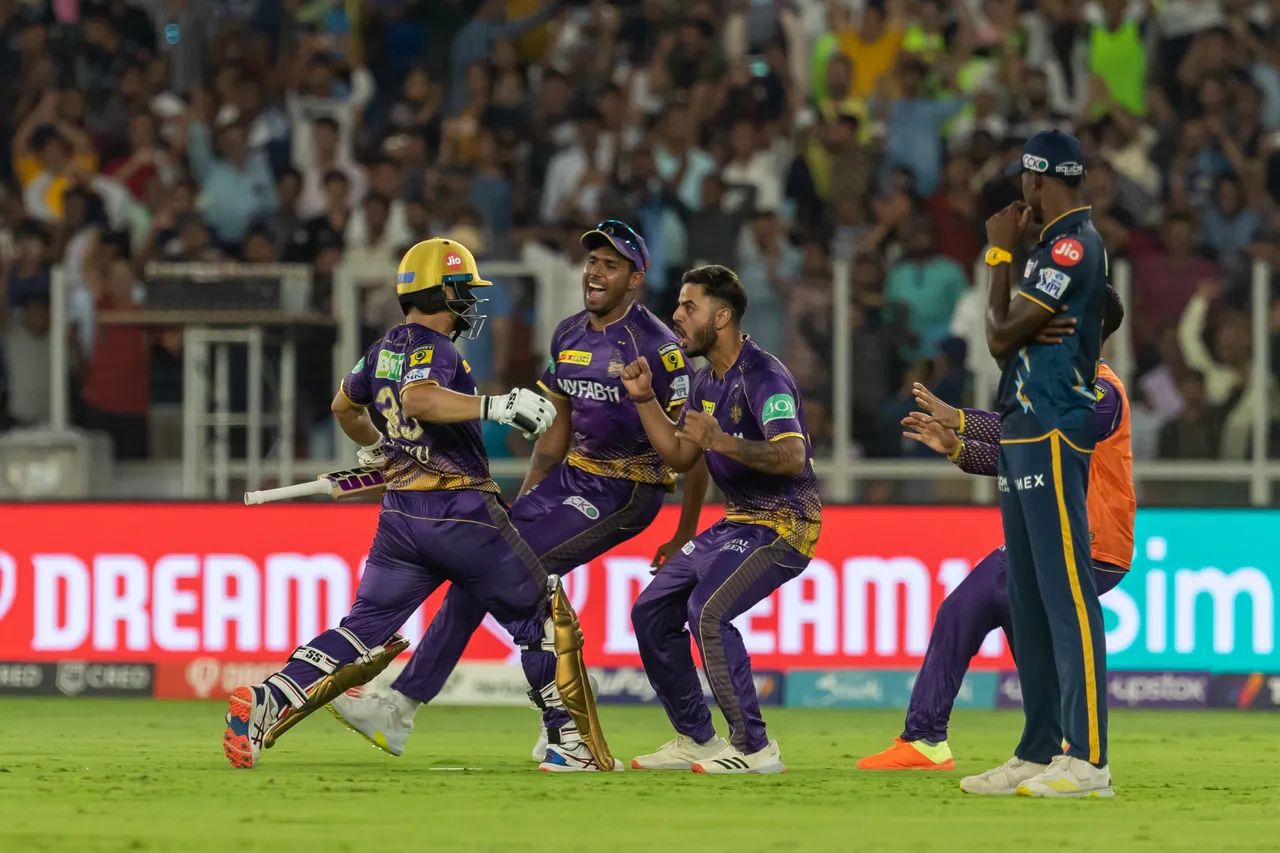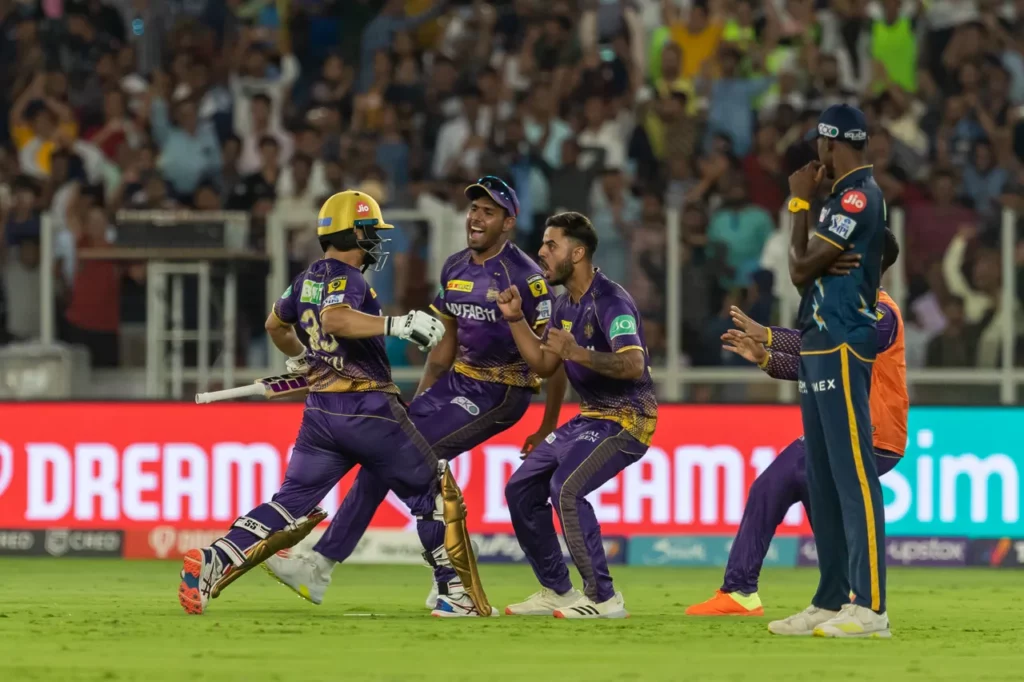 And while this KKR-GT was just another league match fixture in the IPL, the finish from Rinku, in a high-scoring nail-biting last-over thriller sparked euphoria in the KKR camp and among the fans in the stadium and watching it and speaking of it on social media. Even KKR head coach, the very calm and composed Chandrakant Pandit, let out his emotions, screamingly sprinting to the field to hug Rinku Singh.
To this mania, this moment of greatness for him, it deserved a much better commentary piece than what Rohan Gavaskar served out. Doing the commentary for the broadcasters, Rohan Gavaskar, son of Sunil Gavaskar, talked about the poor bowling of Yash Dayal instead of praising Rinku.
"This is why I say it's a bowler's game. He has bowled absolute rubbish over there, but we've been talking about Rinku Singh and how good he has been batting. Yesterday we were saying that if a batter goes at about a run-a-ball or at a strike-rate of 120, you are criticising him. A bowler goes for 31 and you say it's Rinku Singh – he takes the plaudits. And that is why I keep saying this is a bowler's game," Rohan spoke while doing commentary in the moments after Rinku won the match.
This led to Rohan Gavaskar, a former India batsman, copping plenty of flak on social media.
Netizens blasted Rohan Gavaskar for his "rubbish" commentary on Rinku Singh and Yash Dayal:
Sack this commentator, Rinku deserved ian Bishop https://t.co/woeeLH5lxz

— mon (@4sacinom) April 9, 2023
Sack @rohangava9 from commentary panel asap bcci . Absolutely ruined this iconic moment 😩 I'm glad that I was watching in hindi channel 😍

— Nikkypedia (@nikkypedia3) April 9, 2023
This commentary is absolute travesty.

— Randomity (@Randomity4) April 9, 2023
Rohan Gavaskar doesn't fit the role of an English Commentator on the global feed of the biggest cricket league in the world .. simple as that .. they should never have had him on air during the most exciting moments of the game

— Varun Kaore (@varunkaore18) April 9, 2023
Poor Rohan gavaskar 🤕 like is dad…Just a rubbish commentary on this madness moment of the match.

— Arun (@ImArunVK12) April 9, 2023
Speaking of his mind-boggling innings of 48*(21) and his mindset during the last over, KKR Star said: "To be honest I was not thinking much. Just reacting to every ball," Rinku said at the post-match presentation. "I never thought I would hit five sixes. I just kept hitting. I had the belief. And we won the match."
"I had the inner belief that I can do it because I had also played [a similar] innings last year against Lucknow [Super Giants]. There also I had such a belief and today, too, I showed that belief. Rana bhai told me: "belief rakhiyo, aakhri tak kheliyo (keep the belief, stay till the end)," he said.