Young Indian and Chennai Super Kings batter Ruturaj Gaikwad took the internet by storm after he got married to a female cricketer Utkarsha Pawar on June 3.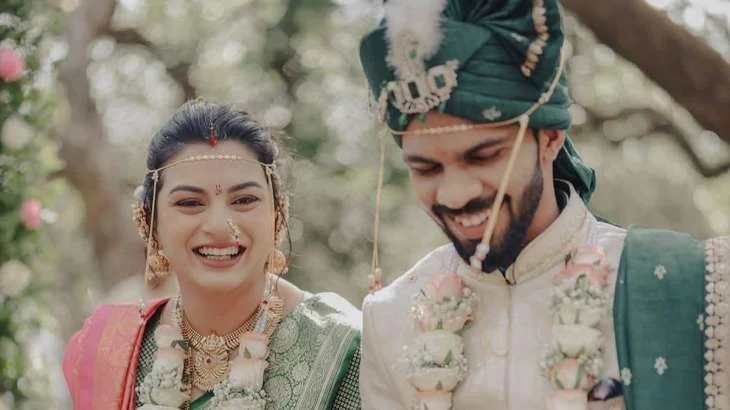 Not much was known about the love of Ruturaj's wife as she was seen only with the CSK cricketer during the IPL 2023 season. Before their wedding pictures took the internet by storm, a picture of the couple grinning ear-to-ear, sitting next to the legend MS Dhoni went viral. Later, it was revealed that Ukarsha is also a cricketer, who plays for Maharashtra in domestic cricket.
Who is Utkarsha Pawar?
Utkarsha Pawar is a cricketer from Maharashtra. She hails from Pune and has played 39 List-A and 45 T20 matches for Maharashtra. Even though the all-rounder last played a cricket match in 2021, she doesn't want to leave the game yet, saying that the question of continuing cricket has only come from outside and not from the family.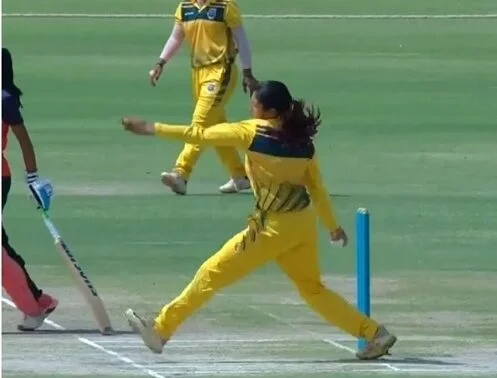 Utkarsha has followed Zaheer Khan from an early age. She revealed that she has full support of her parents, in-laws, and husband Ruturaj to continue playing cricket as long as she wishes to do.
Speaking on the Marathi cricket podcast, 'Coffee, Cricket Aani Barach Kaahi', Utkarsha said:
"I will continue to play cricket for as long as I wish and as long as my body allows me. One can be 200 per cent sure about it, not just 100 per cent.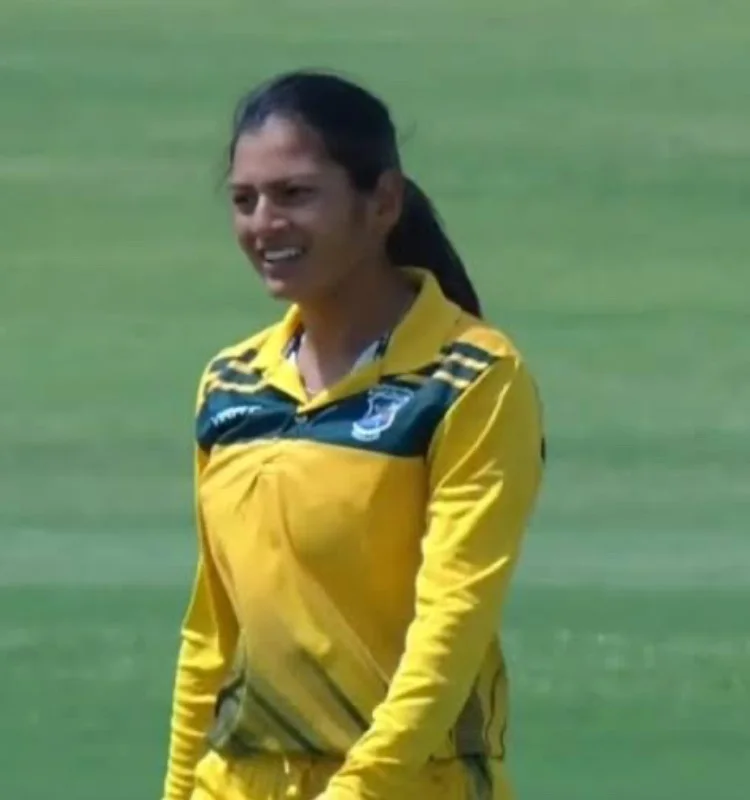 Utkarsha's meeting with MS Dhoni:
During the same podcast, Utkarsha also revealed how it felt to meet Dhoni in the CSK camp. She revealed the emotions she felt after meeting the Indian legend. She said:
"MS Dhoni's aura is something different. You cannot call him bhaiyya or anything. When you are meeting him, you end up calling him sir. But he is so humble and down to earth, it's unbelievable. His sense of humour is amazing, he tries best to keep the atmosphere light. I had met him on and off but I got an opportunity to meet him properly after the final. He treats everyone like family. Even I felt like a family. Whether it was him (Ruturaj) or me, we were on the road for two months and he made us feel at home,"