Sanju Samson Is A Man With A Golden Heart! Rajasthan Royals is all set to host the table-toppers Chennai Super Kings in a blockbuster clash on Thursday at the Sawai Mansingh Stadium in Jaipur. Ahead of the thrilling clash, Rajasthan Royals captain Sanju Samson has already won everyone's hearts as a video of him has gone insanely viral on social media, which proves that the RR skipper is a man with a golden heart.
Though, Sanju might not be regularly featuring in the Indian cricket team but he enjoys a massive fan following. And this video is  just another proof of not just his huge fan following but of humble nature as well.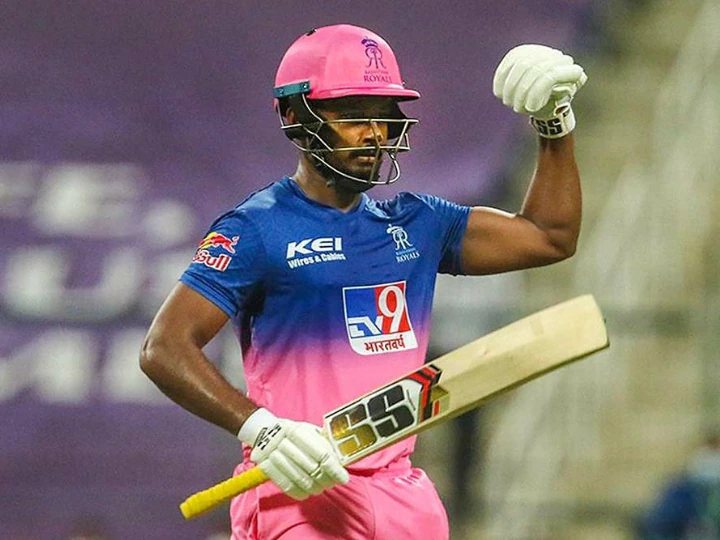 Sanju Samson's Incredible Gesture Has Won Many Hearts
The video was shared by Rajasthan Royals' via their official Twitter handle. The video features  recent interaction between Sanju Samson and Rajasthan fans. In the video, Samson can be seen taking a selfie with the fans. He helps the fans to take a selfie from their phone before a call interrupts.
In an incredibly humble gesture, Samson answered a fan's phone call during a selfie and autograph session for Rajasthan Royals and happened next was hilarious. The fan who owned the phone told his mate on the other end it was 'Sanju Bhai' who he was speaking to.
The fan then asked Samson to say hello to his mate and the RR star obliged and said: "Haan bhaiya kya haal hai" and the crowd went berserk. The video has been going viral on the internet.
Watch the video:
Calls > Text because you never know, Sanju Samson might just pick up 😂😂 pic.twitter.com/fJwGMbvmt2

— Rajasthan Royals (@rajasthanroyals) April 26, 2023
Sanju Samson has won many hearts with his sweet gesture for the fans. Fans were once again left in awe of the RR skipper.
Check out some of the best reactions to it:
Thank you for giving us the Sanju Samson dictionary 😍

— Rajasthan Royals (@rajasthanroyals) April 26, 2023
Sanju BHYIA🫶🩷

— Vipin Tiwari (@vipintiwari952) April 27, 2023
The guy deserves everything God bless him

— aman kharbas (@aman_kharbas) April 27, 2023
https://twitter.com/ExplainThisBob/status/1651433760527622145?s=20
Sanju baba ka swag !!! THE BEST SKIPPER💗

— Nikita Jain (@nikkitajain19) April 26, 2023
Lucky guys 😭😭

— Juilius Sneezer (@itsmewhocares11) April 26, 2023
How down to earth this guy is 🥹🥹🥹

— Ritikardo Di Caprio (@ThandaPeg) April 26, 2023
Meanwhile, after suffering back-to-back defeats, the Rajasthan Royals side would hope to bounce back with a win against CSK. However, it isn't that easy as MS Dhoni and his side are on a rampage with three victories on the trot.