Although Pakistan's Asia Cup 2023 campaign began with a lot of promise, it ended tragically. The squad, captained by Babar Azam, defeated Afghanistan 3-0 to begin the tournament as the world's highest-ranked ODI team.
For the most part, Pakistan performed as expected at the Asia Cup. They showed off their batting skills by defeating Nepal 238 runs to start. Their standing was cemented in a rain-affected encounter against Bangladesh thanks to a superb bowling display.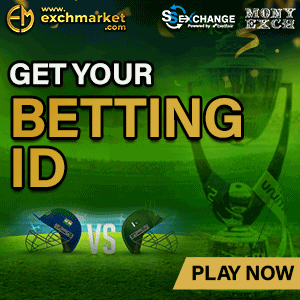 Nonetheless, their matchup with India, their bitter adversaries, marked a sea change. The crushing 228-run loss to Pakistan left spectators and commentators perplexed. Their campaign was marred by negativity throughout the duration of the defeat.
Pakistan's fortunes suffered another plunge in a contest that was literally a match to lose. Even though they scored a respectable 252 runs in 42 overs, they were unable to hold on to their total and lost by 2 wickets, which meant they would not be playing in the Asia Cup 2023.
There seemed to be a transference of disappointment from the pitch to the changing room. After the match against Sri Lanka, there were rumours of a furious argument between captain Babar Azam and pace spearhead Shaheen Afridi. It took the intervention of Muhammad Rizwan to get the squad back on track.
Pakistani leg-spinner Shadab Khan's shocking remark on Babar Azam's leadership exacerbated the already turbulent situation. He said that while he and his teammates didn't like Babar's leadership on the pitch, they didn't have any problems with him off it. Shadab clarified that when Babar takes up the captaincy on the pitch, his behaviour changes dramatically.
The frank comments from Shadab Khan followed Babar Azam's personal difficulties at the Asia Cup. Babar freely admitted that Shadab had struggled to get wickets throughout the competition. Shadab did well with the ball but did not have a significant influence on wickets taken, which added to Pakistan's overall disappointment.
Shadab Khan Comes Up With A Shocking Revelation On Babar Azam
Pakistan's Asia Cup campaign comes to an end on a negative note, and now the squad has to get back together and concentrate on the ICC Cricket World Cup, which starts in India on October 5. The World Cup offers Pakistan a second shot at redemption—a chance to prove themselves on the international front and regain their position as the game's dominant force.
ALSO READ Indian Cricket Team's Report Card From The Asia Cup 2023
The squad has to solve the problems that hampered their Asia Cup campaign since the path ahead won't be simple. Effective communication and teamwork will be essential for resolving internal conflicts and winning the World Cup. To properly lead the squad, Captain Babar Azam will need to strike a balance between his on-field and off-field character.
"We don't really enjoy with Babar on the field because he is a different person altogether over there, but we do enjoy with him off the field," Shadab was quoted as saying by Cricket Pakistan.
Pakistan does not have much time for reflection as the World Cup approaches. To overcome their weaknesses and reach their full potential, they have to put in a lot of effort. The whole cricket community will be glued to the screen, curious to see whether Pakistan can emerge from the Asia Cup wreckage and leave a lasting impression on the biggest stage of them all.